Executive Team
The Okta team has built, deployed, and supported market leading, on-demand and enterprise software from companies including Salesforce.com, SuccessFactors, PeopleSoft, Microsoft, Sun, and HP.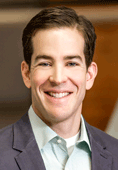 Todd McKinnon
Chief Executive Officer & Co-Founder
Todd McKinnon is the CEO and co-founder of Okta, an enterprise grade identity management service, built from the ground up in the cloud and delivered with an unwavering focus on customer success. With Okta, IT can manage access across any application, person or device. Whether the people are employees, partners or customers or the applications are in the cloud, on-premises or on a mobile device, Okta helps people become more productive and IT more secure. Under Todd's leadership, Okta has grown into the leading identity solution with hundreds of enterprise customers.
From 2003 to 2009, Todd was overall head of engineering at Salesforce.com, where he helped grow the team from 15 people to more than 250, and the service from 2 million daily transactions to more than 150 million with industry-leading performance and reliability. Todd's team developed and launched Force.com, the industry's first platform-as-a-service product, and AppExchange, the first online marketplace for cloud computing applications. Prior to Salesforce.com, Todd spent nearly a decade working in various engineering and leadership roles at PeopleSoft.
Todd currently serves on the Board of Directors for Family House, a not-for-profit organization that provides temporary housing to families of seriously ill children receiving treatment at the University of California San Francisco Children's Hospital. Todd is a regular contributor to industry publications, including Forbes, Fast Company and Fortune. He earned a BS in Business from BYU and a MS in Computer Science from Cal Poly San Luis Obispo.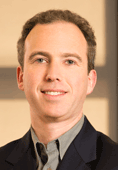 Frederic Kerrest
Chief Operating Officer & Co-Founder
Frederic Kerrest is the Co-Founder and Chief Operating Officer of Okta. As COO, he is responsible for Okta's day-to-day operations, working with employees, partners and customers to deliver on the company's mission of leveraging the cloud to make people more productive and IT more secure.
Prior to co-founding Okta, Frederic worked at Hummer Winblad Venture Partners, where he evaluated enterprise software investments and helped portfolio companies strengthen their operations. From 2002 to 2007, he worked in sales and business development at Salesforce.com, where he started and built the Latin America sales organization, Mobile group and OEM / Reseller programs. Prior to Salesforce.com, Frederic co-founded and served as director of technology at an award-winning high-tech consulting firm. He began his career in a variety of enterprise software development and management roles.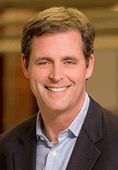 Bill Losch
Chief Financial Officer
Bill Losch is the Chief Financial Officer at Okta. As CFO, Bill manages all aspects of financial and administration functions, including corporate finance, accounting and control, legal affairs and human resources. He also plays an instrumental role in managing the company's continued growth and expansion into new markets.
Prior to Okta, Bill served as CFO at MobiTV, Inc., a leading technology platform provider of multiscreen video delivery services. Bill also served as the Chief Accounting Officer at DreamWorks Animation, SKG, Inc., as Vice President of Finance and Chief Accounting Officer at Yahoo! Inc., and has held various leadership positions at Universal Studios, Inc. and KPMG, bringing to Okta more than 20 years of corporate financial experience.
Bill earned his bachelor's degree in economics from the University of California, Los Angeles, and is a licensed CPA (inactive) in the State of California. Bill also enjoys running, hiking, and all Bay Area sports teams.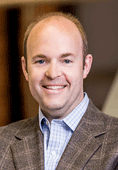 Eric Berg
Vice President, Product Marketing/Strategy
Eric Berg is a seasoned product and marketing leader with over 20 years of experience across engineering, marketing and business development for both early stage SaaS companies and high growth software businesses within larger organizations. With Okta since early 2010, he is currently focused on company and product strategy, product marketing, technical marketing and platform evangelism.
Prior to Okta, Eric served as the VP of Product Management and Marketing for Apptio, the market leading SaaS provider of IT financial management solutions, the Director of Product Management at Microsoft, and the Director of Product Marketing and Business Development at Ensim. Eric also has experience working at Goldman Sachs and Intel, where he held a variety of engineering management, technical marketing and product management positions.
Eric earned his bachelor's in electrical engineering at the University of Washington and his MBA at Northwestern University's Kellogg School of Management. Eric also enjoys running, cycling and spending as much time in the outdoors as possible with his family.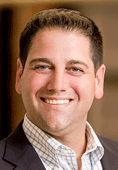 Adam Aarons
Senior Vice President, World Wide Sales
Adam brings more than 15 years of enterprise software sales experience. Prior to joining Okta, he served as Area Vice President of sales for BMC Software from May 2008 to January 2012; during which revenues under his responsibility increased more than 300%.
Adam led the #1 team in sales of software as a service solutions in FY 2010 and FY 2011 at BMC. Adam joined BladeLogic in March of 2007 as a Vice President of Sales; BladeLogic delivered an initial public offering in October of 2007 and was then bought by BMC Software for more than $800 million in April of 2008. Adam has served as a Vice President of Sales at OpenPages where he built the western region into the #1 Region globally; producing over $15 million in annual revenue. Adam served as Director of WW Sales for Arena Solutions, a SaaS company where he built the customer base to from less than 30 to over 300, and with an annual re-occurring revenue model from $250 thousand to $4 Million. As a Global Accounts Manager for Agile Software, Adam was responsible for closing over $18 million in revenues and achieved 700% of quota in in FY 2000. Prior to Agile, Adam was a Sales Representative at PTC where he was a consistent top revenue producer and over-achiever. With deep experience in sales and deployment of cloud infrastructure, SaaS and enterprise solutions, his goal is to build a world class sales team.
Adam has a Bachelor of Science from the University of Massachusetts Dartmouth.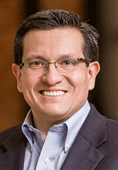 Hector Aguilar
Vice President, Engineering
Hector Aguilar is the Vice President of Engineering at Okta. As VP of Engineering, Hector is responsible for running engineering and technology for Okta, developing strategic planning for the direction of product development activities and managing the engineering team.
Prior to Okta, Hector served in a variety of roles at ArcSight, driving technology development as the CTO and Vice President of Software Development for the company both before and after its acquisition by Hewlett Packard. Hector also has experience in software engineering and management at Impresse, ICA, Grupo Televisa and Ericsson, bringing over sixteen years of networking, security and software development experience to Okta.
Hector earned his bachelor's degree in electronic systems engineering as well as his master's degree in computer science from the Instituto Tecnológico y de Estudios Superiores de Monterrey. Hector also enjoys running and taking bike rides with his family.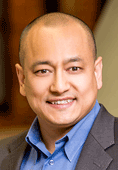 Arun Shrestha
Vice President, Customer Success
Arun Shrestha is the Vice President of Customer Success at Okta. As VP of Customer Success, Arun is responsible for the company's cloud enterprise architecture, professional services, training, support, technical account management and partner enablement, working closely with enterprise prospects and customers to ensure their success on the Okta platform.
Prior to Okta, Arun served as the Senior Director of Client Services at EndPlay, Inc., the Senior Director of Advanced Customer Services in North America at Oracle, and the Senior Director of Professional Services in Emerging Markets at Sun Microsystems. Arun also has experience working as the Director of Professional Services at SeeBeyond, IAPEX, Harbinger and Premenos, bringing more than 20 years of software services experience to Okta.
Arun earned his bachelor's degree in computer science and engineering at Graceland University, and he also enjoys snowboarding and a huge 49ers and Giants fan.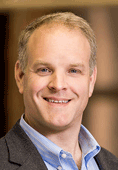 David Baker
Chief Security Officer
David Baker is the Chief Security Officer at Okta. As CSO, David is responsible for the security of Okta's service, helping the company focus on customer success by solving the security challenges enterprises face as they evolve operations into the cloud.
Prior to Okta, David served as the Vice President of Services at IOActive, the Security Architect at Webex Communications, and a Network Engineer at Loudcloud. David also has experience as a research scientist at NASA Ames Research Center, bringing to Okta over 15 years of experience in enterprise data security, information technology and government computer research industries.
David earned his bachelor's degree in mechanical engineering at California State Polytechnic University-Pomona and his master's degree in aeronautical engineering at California Polytechnic State University-San Luis Obispo. David also enjoys competitive cycling and running.
Michael Feiertag
Sr. Director of Product Management
Michael brings more than 13 years of experience in product management and software engineering. Prior to Okta, Michael was Technology Director at Blue Coat Systems where he lead Blue Coat's WAN Optimization product line, helping grow it from initial launch to market share leadership in 18 months. Later, Michael managed all of Blue Coat's core product lines and helped build it's first cloud based web security product offerings.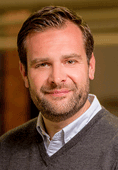 Philip Turner
Vice President, EMEA
Philip Turner is the Vice President of Europe, the Middle East and Africa at Okta. As VP of EMEA, Philip is responsible for building and managing a dynamic local team to enable Okta's expansion plans in Europe.
Prior to Okta, Philip served as the EMEA Sales Director at Nimble Storage, the Backup and Recovery Solutions division country manager for the United Kingdom and Ireland at EMC, and the EMEA Regional Director at Acopia Networks. He also has experience as Sales Executive and District Manager at Network Appliance, where he was also one of the first European employees, bringing 20 years of experience in building and scaling enterprise businesses across the UK and mainland Europe to Okta.
Philip earned his bachelor's degree in European history and German from Thames Valley University in London. Philip loves anything with an engine and is an avid motorsport fan, he also enjoys cycling.
Board of Directors