Okta Strengthens Partnership with Box through Box Trust Security Ecosystem
Ensuring security has always been an omnipresent concern for businesses. But in today's world of increased cloud adoption, more of a focus on mobility and the ubiquity of connected APIs, the number of malicious threats has amplified – driving enterprises to rethink traditional security postures. New security models must include both the context of the enterprises' cloud service providers and, at the same time, that of the knowledge worker's mobility experience.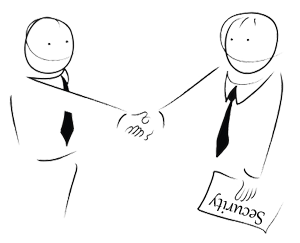 Okta was built from the ground up in the cloud to address these concerns in a seamless, secure way. We create and support new technologies to enable CIOs to offer user-centric technology experiences – empowering new kinds of business value, as well as flexible, efficient and speedy user workflows. And it's because of this deep focus on security that Box announced yesterday they've selected us as a certified partner for its newly announced Box Trust initiative.
Box Trust's unified network of security partners and solutions offers a consortia of trusted services to customers as they manage their content, sensitive data and collaborate in the cloud. It's an ecosystem dedicated to enabling these new security models where (as Box says) "...user experience, design and simplicity are just as critical as ensuring the right levels of content access and data protection to businesses at massive scale." Okta's identity and enterprise mobility management layer play a key role in empowering seamless, secure access for any person and from any device – both internally and for externally-facing portals – putting people at the center of a secure, productive IT system.
Our Box Trust certification is the most recent step in our rapidly growing partnership with Box, with whom we're able to offer a securely integrated solution to more than 450 joint customers, such as Allergan, Avago Technologies, Clorox, London Gatwick Airport and National Gypsum. It's a relationship that directly benefits businesses and their end users, making it easy to set up, roll out, access and manage Box with Okta – getting people productive as quickly as possible, wherever and whenever they need to do their work.
London Gatwick Airport Leverages Okta and Box to Enable Fast, Secure and Innovative Passenger Experience
As the second largest airport in the UK, London Gatwick uses IT as a major part of ensuring an efficient passenger experience. Involved with everything from bag drop processes, to biometric systems that get people through security faster, to a real time status of all flights, Gatwick's IT has rapidly shifted its infrastructure to a cloud stack that runs with the airport's 24/7 uptime – all in a secure and easy-to-use way.
Gatwick's IT team sought to support the roughly 1,000 office workers and 1,400 people in operations on the airfield or in the terminals through a mobile (Gatwick embraces BYOD) and cloud-based IT infrastructure. Using tools like Box for file sharing and Okta as the layer that connects people to their apps, they've been able to build engagement across all levels within their team while at the same time meeting the security needs of an international airport.
"Half of our employees were outside of the boundaries of what IT could provide them, and we wanted to improve engagement with those employees," Michael Ibbitson, CIO of London Gatwick Airport, explained in his customer testimonial video (also below). "We wanted them to be able to get corporate messages via e-mail or the intranet, and Okta was a way of doing that. Okta also gave us an opportunity to give employees access to email, Yammer and Box, and to let them make IT requests via ServiceNow like everyone else and that's been really powerful for us."
Okta and Box continue to put security at the heart of enabling a cloud-based IT infrastructure, together providing users with access to the tools they need to do their work easily and securely. And for companies like Gatwick, that means a huge boost in productivity. As Michael recently discussed in the WSJ's CIO Journal, this year Gatwick will handle 38.2 million passengers – more than double that of the most efficient single runway airport in the US (~17.7 million) – and they're looking forward to continuing to grow their IT with the airport.
To learn more about the partnership between Okta and Box, visit http://www.okta.com/box.