Growing Okta in APAC: A Day in the Life with Drey Liautaud
When I sat down with our APAC corporate account executive, Drey Liautaud (virtually, unfortunately), he couldn't help but brag about his conference room view-- the iconic Sydney harbour. But Drey has been growing Okta's presence in APAC long before the opening of our new office. Read on to learn about his journey from a sales development representative (SDR) at our San Francisco headquarters, to a corporate account executive in Australia-- and get his best craft coffee recommendation in all of Bondi.
How did you find out about Okta? I was at a dinner catch-up with my buddy from high school, Henry Sotomayor, who still works at Okta. Over Tacolicious margaritas and tacos, Henry started talking to me about what Okta was doing as a company and how much he was enjoying working at Okta. I was intrigued by Okta's technology -- I was currently at an IT advisory company consulting and auditing AD and access, and instantly I could tell that Okta could help automate much of the manual work I was being billed out at a pretty alarming rate to complete.
As I followed up with Henry about the culture and the career opportunities he was already seeing, which were largely based off performance, I became more and more intrigued. My previous company had more of a traditional, ambiguous corporate ladder with a "do your time, wait your turn" kind of mantra, which wasn't as appealing to me. After doing some of my own research, it was clear Okta was the leader in a growing space. Finally, I talked to some of my mentors who have been in tech for a long time, both at start ups and with some of the bigger players, and they were really positive on the opportunity for Okta as well. But it became clear this was an interview I needed to take very seriously. I spent a couple days revamping my resume, and thankfully, did well enough to get through the process.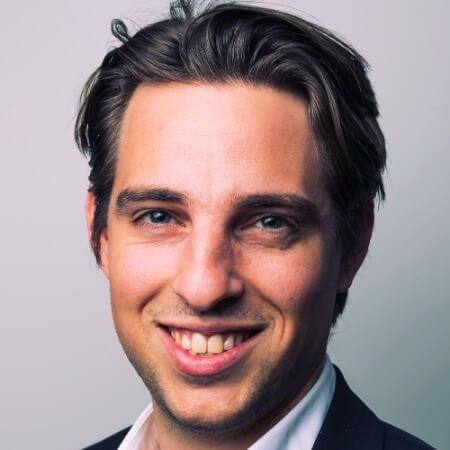 Why did you choose Okta? Prior to advisory, I had been in advertising sales for a tech startup in Santa Barbara. I missed that competitiveness and the support you get from your team all chasing deals. The dynamic of being lean and trying to build something, and the process of finding an opportunity and chasing it to close. I wanted to explore sales again, but I was really enjoying some of the technical aspects of my job in advisory.
The role at Okta allowed for both, it was a solutions-based sale, focused on improving customer security and user productivity - the best of both worlds. It was the interview process that closed me, everyone from my potential peers to the managers and VPs were intelligent, polished, passionate and seemed to be very good at their jobs. Not to mention interesting people! After reading more about the executive team and understanding the great opportunity for IDaaS, I was sold.
Tell me about your role here. I focus on net new business and cross selling into the account base for Australia, specifically Victoria, SA, and WA. This includes a variety of actions including territory plans, lunch and learns, discovery calls, case studies, business cases, all the way to closing the deal and supporting customers through go-live/beyond. Things like educating and enabling both customers and partners on our place in the space, and really, how we're different from traditional or legacy identity management. Oftentimes with multiple stakeholders across business units.
Whether it be a conversation with a customer or partner, in reality, most of my job is getting in front of people and listening. Listening to what's important to them and their business and determining if Okta can help them; and if we can't, then hopefully we can point them in the right direction. That's the great part about Okta, we really are agnostic and want to integrate with everyone. If we can't help you, hopefully one of our partners can.
I sit on the commercial team which maps to emerging and mid-market accounts. Our team is made up of five people-- they're all a lot of fun and and we socialize in and out of work. It actually goes beyond just our team, we've been working with our counterparts at other ISVs like Zoom, Box, and Slack to really enable the best of breed ecosystem in APAC. All really good products and we are constantly learning from each other.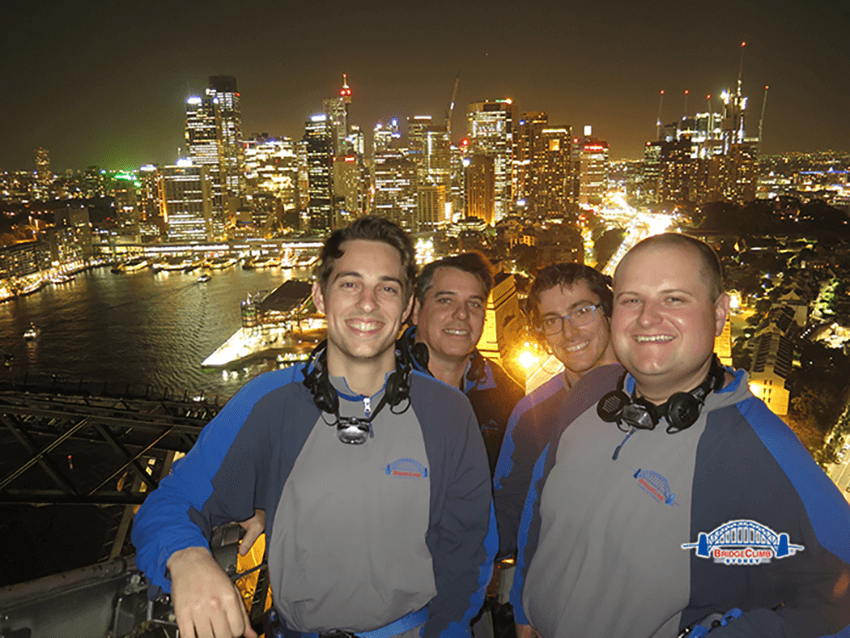 How has your role changed over time? I started as an enterprise SDR in San Francisco which was exciting and nerve wracking as you're calling on the largest companies out there. I had some experience in sales, but no experience in enterprise software sales. But my manager and peers at the time helped me dive in and build the skills that I was lacking fairly quickly - particularly as it related to Salesforce acumen. I also had two really great AEs I was working with at the time. They had different styles but they did things right, working hard and engaging with partners well. From an early stage at Okta I got to witness them have success in enterprise level deals which served to both motivate and educate me. I was in that role for a year and a half before the Australia opportunity presented itself.
We were upon a promotion cycle in HQ and at the same time, there was a lateral headcount potentially open in Australia. I had developed great friends at HQ in San Francisco and a lot of the people I respected were getting promoted into those emerging AE roles. Moving to the APAC office meant I'd have to maintain my SDR role for a longer period of time. There was a bit of an internal debate for me, but at the end of the day, I figured the opportunity and what I could learn from being in a new country and helping build something far outweighed and downside of delaying a potential promotion. And it's definitely worked out that way.
My role now is more of an outside sales role, meeting customers face-to-face, putting on events and being a part of the customer journey beyond just the first few calls.
Tell us about your transition to Australia. When I started as an SDR in San Francisco, it was much easier to navigate because most of the accounts I was working with were companies I was familiar with. Moving to Australia, it was a new world so it required extra effort to get to know the companies and make my messaging relevant before I worked with them. The APAC reps were very helpful and Graham Pearson, our VP, would answer all my questions no matter how silly they may have seemed to him. I learned a lot from listening to their conversations and making a point to sit in on their calls. That, combined with my two years experience with the product, prepared me to move into a closing role I think.
Beyond career, it was of course exciting to move to Australia. I've been here for over two years now and had always wanted to explore this side of the world. It's rare to have the opportunity to work abroad. It's a really beautiful country, with tons of places to explore.
Okta was extremely supportive of this. From the start of my time at the company, I built a strong foundation which made it easier justify asking for this move. My mentors, team, and Okta as a whole were loyal and respected that so together, we made it happen. Being able to go to my managers and have them be champions, for me, was huge.
What does an average day look like? 50% Traveling. I get up anywhere from 5:00am-6:00am to catch a flight to Melbourne. On a travel day, I've set up meetings before, do onsites, share technical information, walk customers through Okta use cases, and pitch, all before flying back at the end of the day or after a few days in territory.
When I'm not traveling, I'm enjoying our amazing office which overlooks the famous Sydney harbour. I'll do some prospecting, go down my call list, outbounds, build out pricing, sync with my SDR, Ben Lanciano (or Sir Lancelot as we call him) and go through our targets for the week, talking through progress.
What is your favorite part about your job? The people have always been the best part of Okta. But also the opportunity. At Okta, every meeting matters, particularly in APAC. We are building something you don't get to see everyday, a best-of-breed SaaS company. So between the people and the opportunity, it's a pretty cool thing to be a part of.
What is the most challenging part about your job? Education. Coming from San Francisco, technology is everywhere. Here it's prevalent as well, but you are 12,000 kilometers away from San Francisco where a lot of the cutting edge cloud software is created. In some cases, there is less of a knowledge base about the nuances of how identity has changed in the last 5-10 years and evangelizing that story is the most challenging but rewarding part.
What is Okta's culture like? There are high expectations but everyone is really good at their job. You will also never lose alone. Everyone is involved. It's a place where you can ask for help and collaborate across teams and roles. No one ever feels like they don't have the tools to succeed.
In APAC, this is even more so the case. We run lean and are all willing to jump in and take on different aspects of different roles. We have personal defined goals but we don't only operate within those defined goals. Coming to Australia, I knew no one. So this team has become a big part of my Aussie family.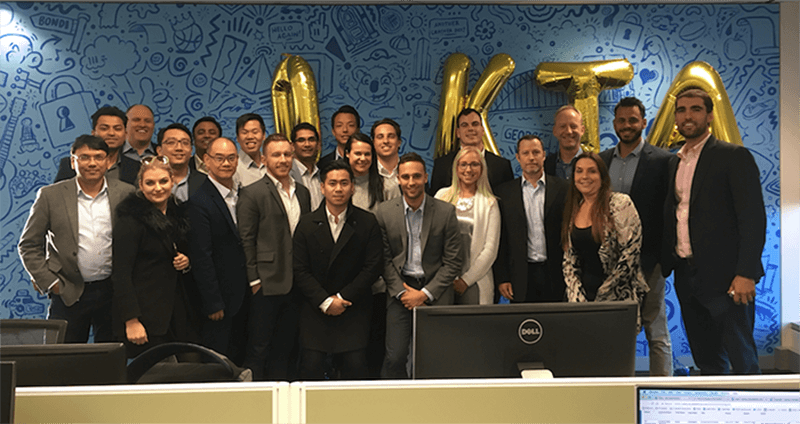 What do you like to do outside of work? I go to the beach most days - we're just getting to summer while the US is in winter so it's fun to remind my friends in New York of that! I love basketball and volleyball. Australia does breakfast very well, so exploring new cafes and finding good avocado smash (Australia's version of avocado toast) wherever I can. I've found really great coffee spots -- I could get in trouble for saying this, but so far Shuk and Gertrude and Alice are my two favorites.
I've also had the opportunity to spend time traveling and exploring this side of the world. Instead of flying back for Christmas, my family often comes to me. Last year, we went to Japan with my little brother and my mom for plenty of sushi and snowboarding. My sister is coming out this December-- hopefully I'll get her courage up to do some scuba diving.
As Thanksgiving is upon us, we have to ask-- what are you thankful for? It's been an apt time to reflect for all I am thankful for on this journey. So I have to sneak a shout out to my amazing family back home, my extended Aussie family and Okta team and the customers that I am really grateful for. The trust, support, innovation and community at Okta internally and across our ecosystem are nothing short of awe-inspiring. Oh and Australian summers – I'm absolutely thankful for those!
Okta in one word? Perhaps cheesy, but "available". Whether it's an internal or external request, our team is always on it, not to mention the Okta Identity Cloud's stellar availability history!
Want to join Drey + team in Australia? Good news-- we're hiring.