Founders in Focus: Dan Benjamin of Dig Security
Each month, we highlight one of the founders of Okta Ventures' portfolio companies. You'll get to know more about them and learn how they work with Okta. This month we're speaking with Dan Benjamin, CEO and co-founder of Dig Security. 
What is Dig Security and what is your mission?
Dig is a cloud data security company that helps organizations discover, monitor, protect and govern their cloud data assets through a unified policy engine. 
Our mission is to provide the data security stack for modern enterprises, protecting data wherever it lives inside an organization. By doing so, we empower organizations to move faster without leaving their data unattended.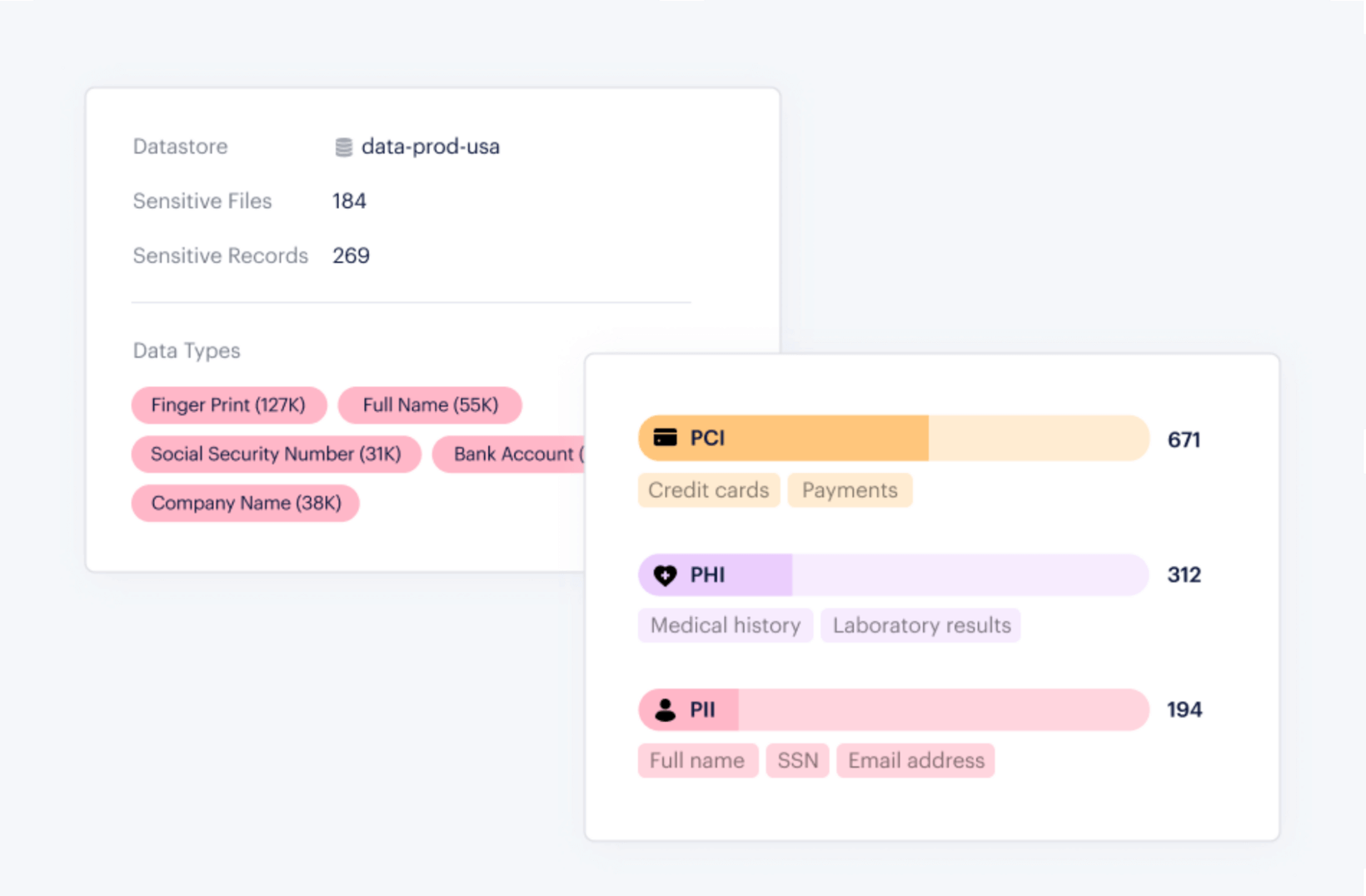 What were you doing prior to Dig Security that led you to this moment?
My co-founders and I are second-time founders. We sold our businesses to CA, Toluna, and Mimecast before we founded Dig. 
As for myself, I spent time at Google Cloud & Microsoft, both in leadership positions. At Microsoft, I led the largest CASB (SaaS data security) solution in the market. What I learned from dealing with many organizations is that a typical enterprise holds data in five main locations: endpoints, emails, on-prem, SaaS, and public cloud. 
There are data protection solutions today that cover the first four, but there is none for protecting data in the public cloud. And that's the largest growing location.
A modern enterprise runs across multiple clouds and its data is growing significantly. Different teams are introducing new data services on a daily basis, which increases the data fragmentation and makes it harder to answer the following questions:
What data do we have across our clouds?
How is that data being used?
How can we protect the sensitive data from being exfiltrated and misused?
Dig can answer these questions and more.
What is Dig Security's solution? What challenge does it solve? 
Dig is an agentless and multi-cloud data security platform that discovers, classifies, and protects sensitive data. Using Dig's data classification engine, customers can quickly locate their most critical data and other organizational "crown jewels" in both structured and unstructured data assets.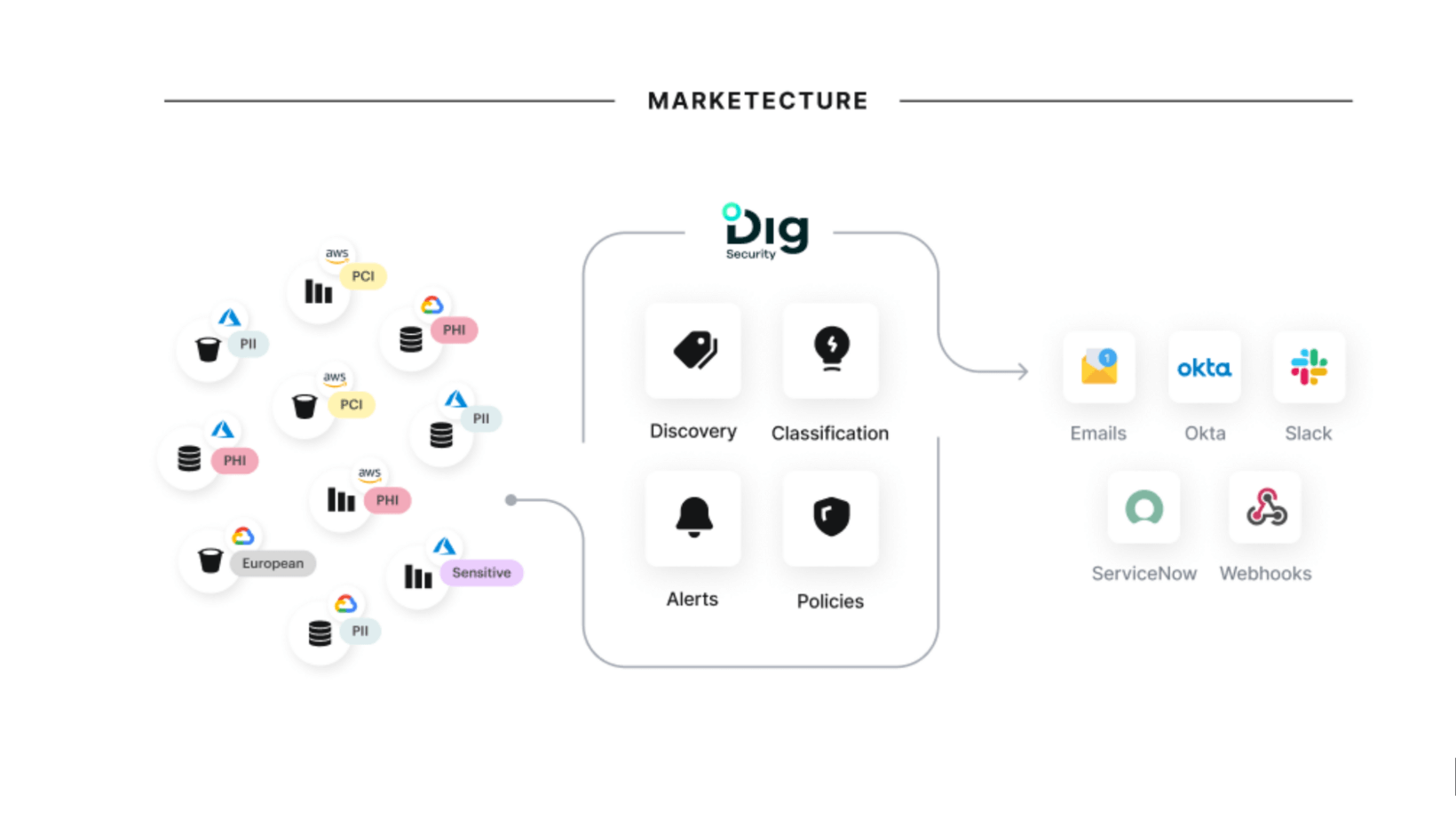 One of the challenges for security teams today is the growing amount of "shadow data," which refers to data that is not being governed or controlled and therefore increases the organization's attack surface. Existing data security solutions can only monitor what is already known, and other solutions such as CSPM focus on cloud infrastructure and lack a data-centric view.
To overcome this, Dig prevents exposure of sensitive data with full data security posture management (DSPM) capabilities, highlighting data misconfigurations, access anomalies, and data vulnerabilities that, if not handled, might increase the risk of a breach.
Dig enriches DSPM by adding a real-time data detection and response (DDR) engine that can issue alerts as soon as suspicious activity has occurred. This DDR capability is a game changer in today's standards when the window of opportunity to stop an attacker is less than three minutes.
In a recent incident at a financial organization, Dig detected an event in which a user shared a snapshot containing sensitive data with an external account. This is an example where a security posture solution would not be sufficient as it lacks the real time ability to detect and take a remediating action. The consequences could have been dire.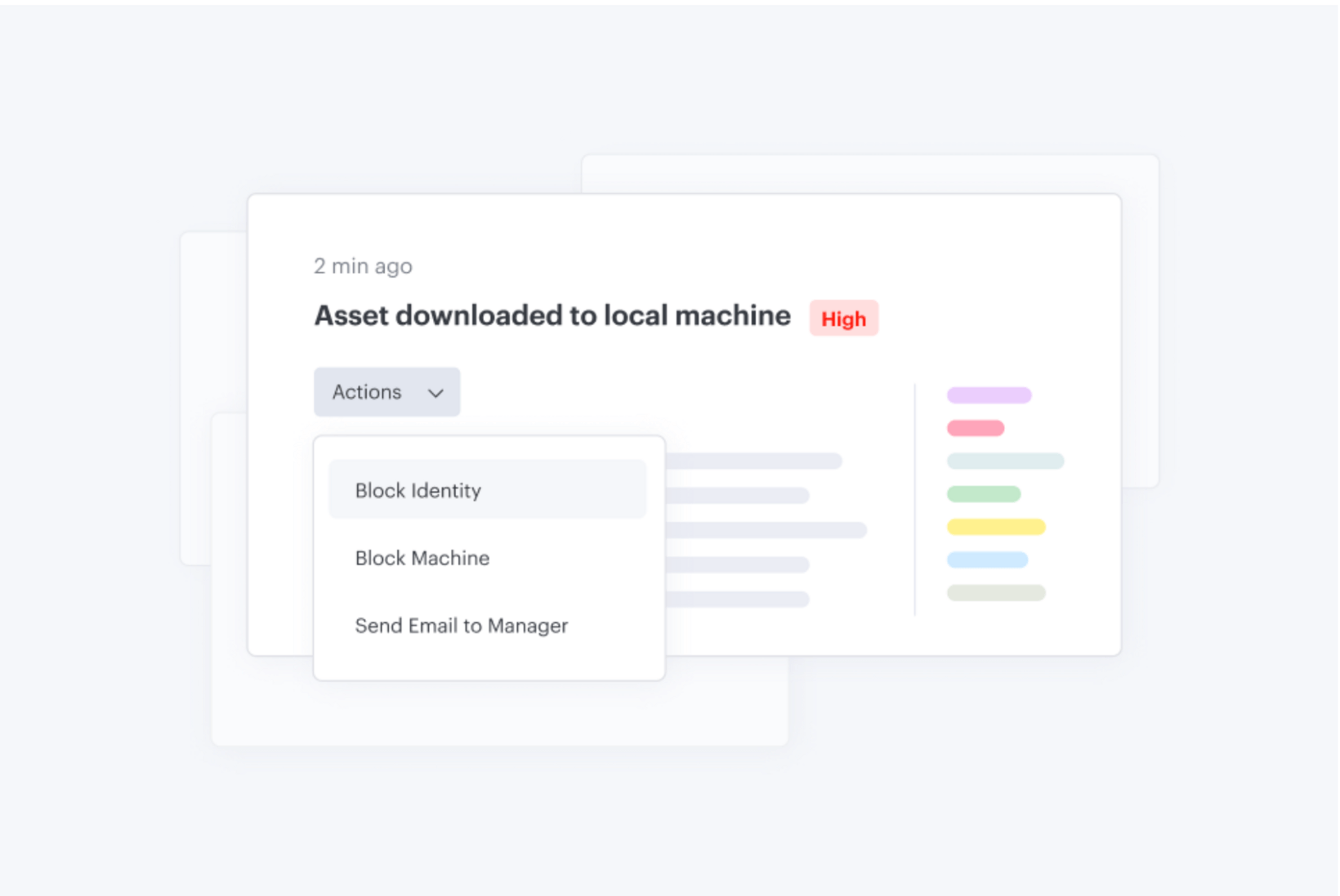 Why did Dig Security want to work with Okta?
Okta is a natural partner for Dig since data and identity are tied together. Access to sensitive data is managed on the identity level, whether it's a user or a machine.
Our customers use Okta as their Identity Provider, which is the one source of truth to answering questions such as who can access sensitive data, as well as identifying data owners. When Dig assesses a user's access to sensitive data, it queries the IdP for context. This helps determine whether a user can be trusted or not and who can approve such access. It's the type of context that is most valuable for making security decisions. 
How is Dig Security working with Okta? What support do you look for in a corporate partner?
Dig integrates with Okta to enrich the identity layer. Using Okta, we can tell that user "John," who is actively accessing sensitive data, is part of the security team. However, when user "Sam" makes a move on the same data asset, Dig issues an alert to immediately block unauthorized access. The integration with Okta allows us to stop this rogue attempt from progressing through the cyber kill chain. 
Dig has previously partnered with Crowdstrike and Cyberark. This new partnership with Okta Ventures means more value that we can provide in protecting the organization's data. 
What trends do you expect to see in Dig Security's industry?
There are three trends that are shaping the future of cloud data security:
The shift to cloud data services, which is either driven organically with cloud-first strategies or through acquisitions: This year, for the first time, there is more data in the cloud than on-prem, according to Forbes. This creates a plethora of data services but does not give visibility and control to those who need to apply policies on what people can and cannot do with the data.
The growing amount of attacks on data, such as ransomware, and their financial impact on the business: According to IBM, the average price of a data breach for a financial organization has reached $5.97M. As more data services are introduced to the organization, the attack surface increases and requires better control to fix issues as soon as they emerge.
The increased number of data security and privacy regulations as it comes by industry and by country: You cannot protect what you don't know, and so knowing where your sensitive data resides is fundamental to protecting it. Recent additions to the long list of regulations are the US FTC act and the Indian PDPB.
These trends are driving organizations to emphasize building strong data controls, and Dig will be there to help them make it right.
Interested in joining Okta Ventures? Check out our FAQ here and feel free to reach out to our team or submit your business for review.