Industry Insight

|
By Nadav Benbarak
CIOs are moving up in the world. We're seeing IT leaders taking on strategic business roles, getting promoted to CEO and appointed as board members. And it's no coincidence.
A fitting motto for the modern CIO is the adage, "Times of great change also bring great opportunity." The new world of mobile apps, cloud services, and the Internet of Things is reshaping how all industries get business done. What's more, technology-first market newcomers are challenging incumbents with radically new user experiences and business models. Uber has laid the traditional taxi dispatch model to waste, Airbnb has brought automation, distribution and scale to a cottage industry of vacation rentals, and Munchery keeps a healthy, high quality and economical meal just a few taps away.
Okta DNA

|
By Okta
IT teams are responsible for finding, implementing and ensuring technologies are adopted by their organization. But technology decisions are no longer solely under the jurisdiction of that team or the CTO. Today, CFOs are responsible for evaluating technology purchases and assessing a return on investment. Whether that's calculated through employee productivity increases or financial savings by eliminating outdated software or needing one less employee to sit at a help desk, the CFO needs to determine whether it's worth the investment.
As it happens, our CFO is well-versed in both cloud-based technologies and making decisions that impact a company and its investors for years to come. We decided to sit down with Bill Losch to find out what a typical day at Okta is like, and to provide some color to the advantages of implementing and partnering with cloud technologies.
How long have you been at Okta, and what first attracted you to the company?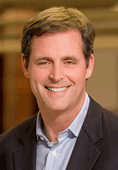 I joined Okta in June 2013, so it's been almost two years. While I had experience working at larger companies – DreamWorks Animation, Yahoo! Inc. and Universal Studios, to name a few you might recognize – I first and foremost wanted to work at a technology company that was solving a real painpoint for companies and consumers.
Okta DNA, Partners, Customers

|
By Ryan Carlson
Over the past few months we've been traveling the US to share our vision for the cloud and mobile enterprise with the attendees of our Identity & Mobility Forums. We hit up Chicago's City Winery in May, welcoming IT leaders to discuss their various cloud and mobile strategies over some wine (or, in my case, the healthy selection of Illinois craft beer). Then it was off to The Standard High Line in New York City to hear from CIOs about how they're securely connecting their employees, customers and partners and freeing up IT to be more creative while networking in the Standard Biergarten.
Now we're gearing up to head across the pond for our third Identity & Mobility Forum (and some warm beer) at the Oxo Tower Wharf in London on Tuesday, July 14. For those of you considering attending, we've included a short recap video from NYC below, and thought we'd share some highlights from our first two events to convince you:
Company News, Customers

|
By Alyssa Smrekar
Cloud and mobile: perhaps the two biggest buzzwords of today's enterprise lexicon. And while it's true these terms are used in almost every article about business technology today, it's not without good reason. IT leaders know that having a solid understanding of and strategy for implementing cloud and mobile technology extends well beyond watercooler conversations at the next big conference – it can be an important driver for business growth.
So, we're throwing down the metaphorical gauntlet and challenging IT leaders to rethink their strategy for the cloud and mobile enterprise.

Okta DNA, Company News, Customers

|
By Todd McKinnon
When I presented my wife with a PowerPoint entitled, "Proposal to Move to a New Job Starting a New Company (Why I'm Not Crazy)" a little over five years ago, I started off by explaining how cloud computing was changing the face of the enterprise and disrupting the business of established vendors, creating huge opportunity for new companies. I told her the next Oracle or Microsoft would be built in the next four or five years – and I wanted to be part of it.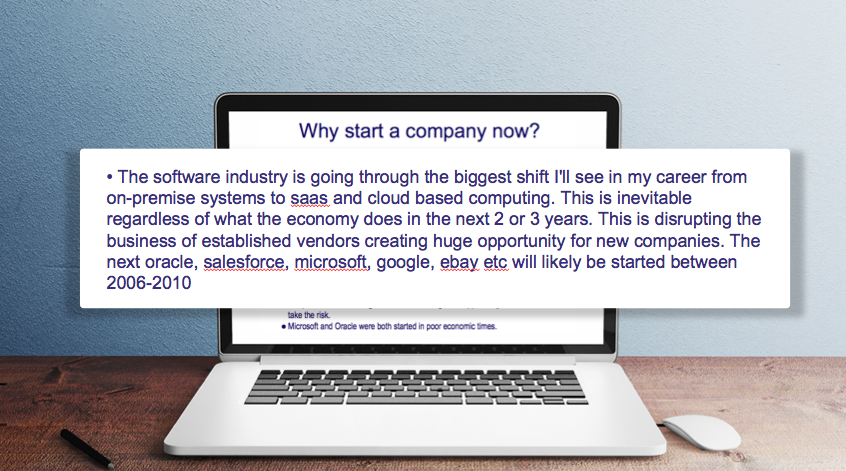 Fast forward to today and the shift to cloud and mobile has changed the way we do business even more than I could have predicted. When Frederic and I founded the company (then called SaaSure) in 2009, we wanted to make it easier for people to connect to their cloud applications. Mobile wasn't prevalent – Frederic and I both had BlackBerrys. Now, we, like 97% of Fortune 500 companies, use iPhones and access their work from its native apps.
Our original vision – to securely connect any combination of applications, devices and people – hasn't changed since, but the world definitely has. The new world is hybrid in nature, and not just when it comes to on-premises and cloud, but with iPhones and Androids, Box and Dropbox, Lenovos and iPads, Oracle and Salesforce.com. Today, we have 2,000+ organizations, 4,000+ applications, 6+ million people and 16+ million devices in our network, but the nature of our hybrid world has made it so we can always do more.
Okta DNA, Company News, Customers

|
By Alyssa Smrekar
Maybe you attended Oktane13 last year. Maybe your IT department recently adopted Okta and you want to learn more about identity management. Or maybe you heard about last year's customer appreciation party. Whatever the reason, you're interested in attending Okta's second annual user conference, Oktane14, and we don't blame you.
Much like this World Cup justification letter (you know, the one you wish you used to convince your boss to let you watch #USMNT), we have everything you need to persuade your manager to approve your upcoming absence - including our very own Oktane14 justification letter. And while your dedication to soccer didn't result in an ultimate US victory, you'll bring home the gold when you attend Oktane14 – leaving the conference with new strategies, relationships and a better understanding of how to drive efficiency and productivity for your organization.
Here are the top five reasons your boss needs to send you to Oktane14 in November. He or she won't be disappointed, and neither will you.
Okta DNA, Partners, Company News, Customers

|
By Eric Berg
"When it comes to Office 365, the vision is pretty straightforward. It is to make sure that the 1 billion Office users and growing can have access to the high-fidelity Office experience on every device they love to use."
- Satya Nadella, CEO, Microsoft
From the top down, Microsoft has made it clear that Office 365 is core to their strategy. At Okta, we're in the center of the dramatic shift IT is making to a cloud and mobile architecture and we've seen the impact of Microsoft's focus in the market first-hand. We have hundreds of customers today using Okta with Office 365, and those customers have helped us shape our Microsoft roadmap.
Today we are announcing new functionality and a broad set of investments that will make it even easier for customers to seamlessly and securely adopt Office 365. And, as always, they can also use Okta to secure and manage all of their applications, be they on-premises, in the cloud, from Microsoft or from any other vendor.
Okta DNA, Company News

|
By Phil Heyneker
Like most offices on Monday mornings, ours tends to be abuzz with talk of Sunday night television. We have a faction of Game of Thrones fans, some Walking Dead-heads and our marketing team is anxiously awaiting the second season of Netflix's House of Cards. And that's only part of the reason why we enjoyed our CEO Todd McKinnon's latest contributions in GigaOm and TechCrunch.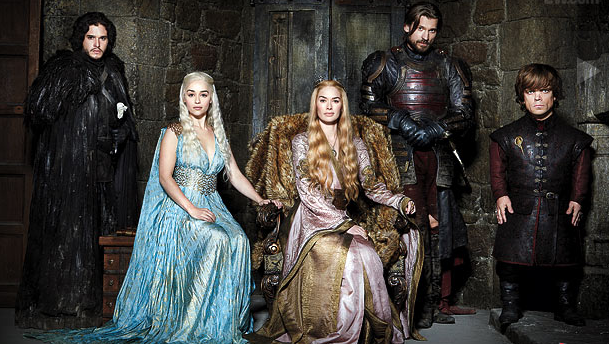 Todd's piece in GigaOm, 'Finding the HBO or the Netflix of the enterprise: What we've all been waiting for,' discusses how today's television programming contains more diverse and niche content thanks to technical advances that enable smaller, specialty networks to produce and distribute more at lower costs – and how that change mirrors a similar explosion of software. As Todd explains, successful companies are emerging to serve certain niche markets thanks to the proliferation of devices and increased connectivity among users, and as a result, the end user has more apps to choose from.
Okta DNA, Customers

|
By Phil Heyneker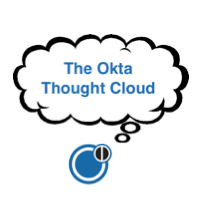 Everyone has tools they can't live or work without. For math teachers, it's multiplication tables; for radiologists, it's x-rays; for me, it's my morning coffee. But what about for CIOs and IT directors? To find out, we asked our customers and partners which cloud tools (besides Okta) they couldn't live without for the second installment of "The Okta Thought Cloud."
For Chris Thibault, lead systems engineer at First American Equipment Finance, the answer was simple: Salesforce.com. "We have customized and built applications into the Force.com platform," Chris explained. "The entire environment makes our organization successful and is critical to our business."
Chris also cited cloud-based apps that help the technology leasing and financial services provider's employees access work remotely, such as Box and Office365. As companies like First American Equipment Finance continue to embrace the growth of mobile, this list of cloud apps will only grow.
Okta DNA, Customers

|
By Phil Heyneker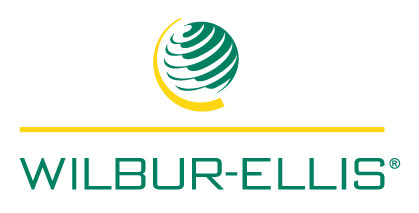 Any plant will tell you that in order to grow, it could use a helping hand. The team at Wilbur-Ellis, a 92-year-old company with a serious knack for agribusiness, knows this better than anyone. That's why when the time came for the company to start managing their employees and partners' identities in the cloud, they turned to Okta to help them bloom.
"I have a desire [for the identity solution] to be cloud-based, and strictly cloud-based, and not a hybrid solution," said Dan Willey, CIO of Wilbur-Ellis. "When we looked for a solution, Okta was really the only one in that space that did not have any on-site or on-prem component to it. It interacts with Active Directory, but it didn't need to be on-site to do that."
Wilbur-Ellis is not only eager to move to the cloud, but their workforce is also incredibly mobile. That Okta enables employees to work from mobile devices was extremely important to Dan.
Pages