Mobility Management
Seamless, secure access from anywhere.
50%
reduction in mobile-related AD password lockouts
50%
faster device onboarding
$3M
average cost of a breached lost/stolen device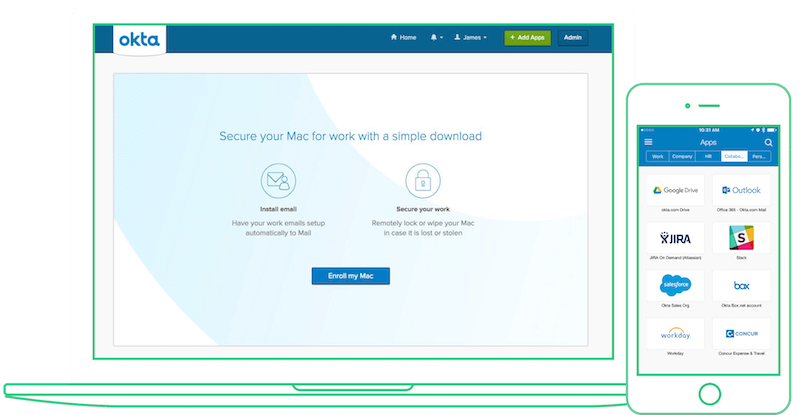 Seamless, secure access
Mobile single sign­-on for native and web apps, protected access for cloud applications through device based contextual access.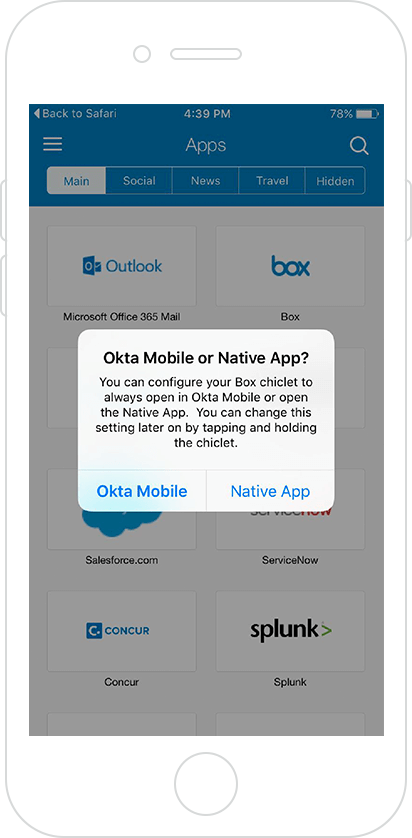 Native mobile app single sign-on
Seamlessly access native mobile applications using Okta's SAML based mobile app single sign-on solution.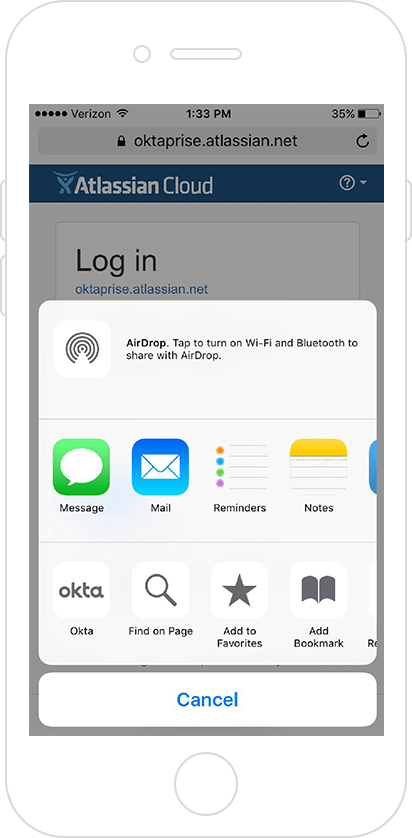 Integration with Okta Mobile single sign-on
Securely authenticate to web apps on mobile devices through the Okta Mobile dashboard and the Okta Extension for iOS.
Restrict access to mobile apps from unmanaged devices

Integrated identity and mobility
Tight integration between user identity and devices through Active Directory password synchronization and unified management.
Automated Credentials Synchronization

Prevent lock-outs before they happen, and keep Active Directory passwords in sync on mobile devices.

Okta Mobility Management automatically keeps Exchange ActiveSync accounts up to date when users change their AD passwords.
Unified Administration

Manage people, devices, and applications from a single console with a tightly integrated policy framework.

Automatically provision access to cloud applications from all end-points with one assignment.
Integrated lifecycle management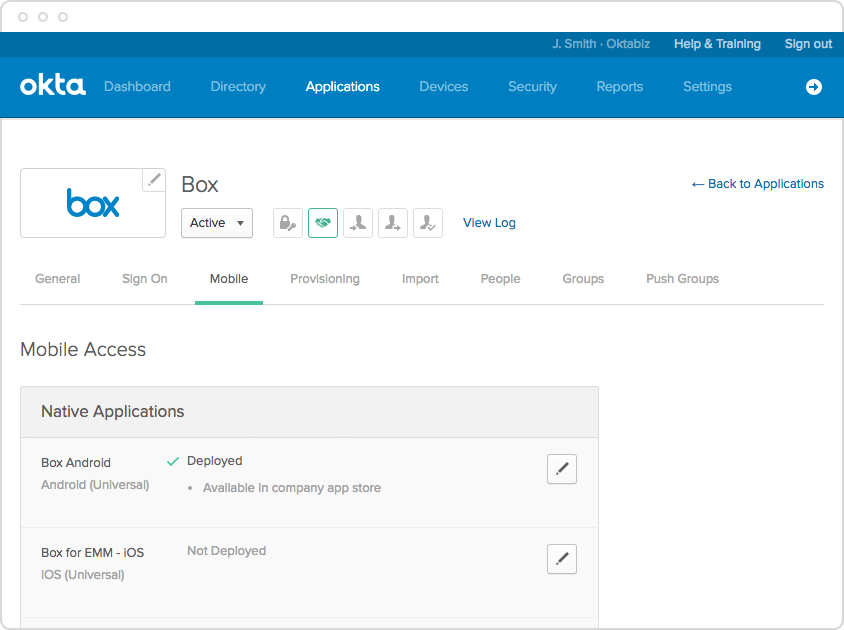 Synchronize on-boarding and deprovisioning of users and their devices.
Self-service enrollment makes it easy for users to get mobile access to all their applications.
When users are deactivated in Okta, Active Directory, or your HR system, mobile access to cloud applications can be automatically terminated and enterprise data immediately deprovisioned.
Built into native experience
Top­shelf user experience delivered directly through the native OS and MDM controls.
Native OS MDM and OS Controls
Avoid unstable proprietary technology. Okta Mobility Management leverages the native capabilities of iOS, Android for Work*, and OS X to automatically configure mobile applications and keep enterprise data secure.
Feature

iOS

Android
for Work

OS X

PIN/Passcode enforcement
 
Native mail client configuration
Wi-Fi and VPN profile configuration
Managed open-in support
 
 
Managed application configuration
 
 
Device encryption
 
Remotely clear passcode
 
 
Remote password reset
 
 
Remote lock
Selective Wipe
Factory reset
 
Automated managed application configuration discovery
 
 
Password policy enforcement
 
 
Software inventory
 
 
Encryption/FileVault 2 status
 
 
Device inventory
 
 
* Okta Mobility Management also supports limited functionality on Samsung KNOX and general Android devices.
Mobility Management
$4 per month,
per user
All products are priced per user per month, and billed annually.
*Provisioning requires purchase of Universal Directory. Listed price is for typical use cases.
$1,500 per year contract minimum.
Customer Journey
Del Monte foods leans on Okta to facilitate a full cloud transition

2,500
Del Monte employees using Okta