Okta for Education
Less on-prem IAM means more resources for your mission.Cloud identity for students, faculty, staff, and alumni.
Featured Customer: City Year

City Year puts the focus on students, instead of passwords & provisioning
Okta helps educational institutions around the world run more efficiently.

IT Cost Reduction
Delivered 100% as a service, Okta eliminates the unnecessary maintenance, operations and security costs of on-prem IAM.

Accelerate Cloud Adoption
Speed up your cloud adoption with a scalable future-proof solution that connects to your existing infrastructure and solves identity once and for all. Okta is designed to connect all of your users: faculty, staff, students and alumni to anything with security that doesn't sacrifice ease of use.

Boost Digital Engagement for New Recruits through Alumni
Okta makes it easy to offer your students lifetime accounts. Onboard new recruits, promote them to student access, and then graduate them to alumni status with differentiated access rights throughout.
Key Okta features for education
Easy integration to your existing federation tools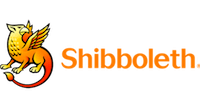 Okta's comprehensive standards support including SAML, Open ID Connect, and WS-Fed makes it easy to integrate into your existing infrastructure like Shibboleth.
Deep productized integrations Customer Journey
From enrollment to commencement, Okta provides Flinders University students and staff a connected online experience.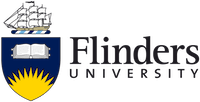 3,500
password reset requests eliminated per year