A Day in the Life of David Horvath: Learning How to Embrace (And Avoid) Clouds in San Francisco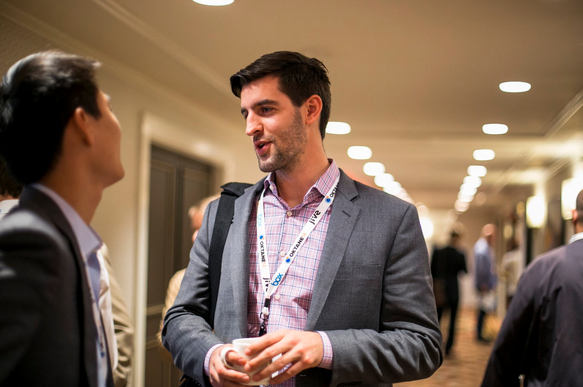 As a bike commuter, David Horvath is one to be wary of clouds overhead, not to mention Karl the Fog. But as a business development manager at Okta, David doesn't dread the presence of clouds; he embraces them. He collaborates with Okta's ISV partners, helping them to integrate their applications into the Okta Application Network (OAN) and to engage in joint business and marketing ventures.
We sat down with David to learn more about how he works with Okta's partners, the growth we've seen within the company in the last two years and the biggest "aha" moment he's had since joining the company. Read on to learn more about David and his role helping companies connect in the cloud in our latest "Day in the Life" segment.
What do you do at Okta?
As part of the business development team, I wear multiple hats. My role generally spans three main areas: product, sales, and marketing. I work with our ISV partners through the various phases of their engagement with Okta. First, I make sure their products integrate well with Okta by supporting single sign-on and automated user management. Second, I am responsible for the education and enablement of joint Okta + partners solution, explaining why we are "better together". Finally, I work with sales and marketing on partner-focused programs designed to drive adoption of our both our partners' products and Okta. One example of this is the Okta Cloud Connect edition which partners can leverage to connect their application to Active Directory (AD) for free.
I tend to spend a lot of time working with well-known software companies, like DocuSign, Zendesk, and Amazon Web Services, as well as a number of new, existing startups trying to break their way into the enterprise market. At any given time, I'm communicating with 10 to 15 partners.
What initially attracted you to Okta?
Enterprise software is where are the cool kids are of course! Before joining Okta, I worked in business development at a mobile app development startup but saw growth of enterprise cloud giants like Box and Workday and wanted in. Okta is at the center of it all – it is the glue that connects users to apps and helps accelerate the adoption of all these new exciting cloud services. I couldn't imagine a better company to work for. Luckily, a previous boss happened to know Okta's COO and co-founder, Frederic Kerrest, and made the introduction. When I joined in April 2013, Okta was already a clear leader in the identity and access management space and our standing has only grown since – Gartner recently named Okta as the sole leader in this year's IDaaS Magic Quadrant.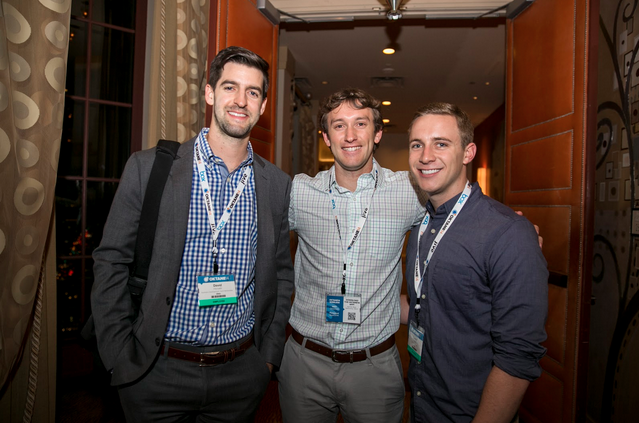 How has Okta changed in the two years you've been here?
A lot! I was the third hire on the business development and technology partnerships team. Since then, our team hasmore than doubled in size and the overall company headcount has more than tripled. When I came on board, I was the 180th employee and now Okta has more than 500 employees in offices scattered around the globe – Seattle, London, Australia, and the Netherlands, to name a few locations.
I remember the moment it really hit me, how big Okta had grown. It was at a quarterly sales kickoff last year. The entire company, normally spread across the United States, came to San Francisco for the event. I'll never forget walking into this huge ballroom in downtown San Francisco and found it teeming with people I had never met before. It was this "aha" moment when I realized Okta was no longer a small startup, and that I was a part of something huge.
What do you love about working with Okta's customers and partners?
Our customers trust us and allow Okta to be at the core of everything they do – we are the gateway for every employee to get work done. If Okta is down, their world stops. We help organizations thrive in their respective industries and for their employees to do their jobs seamlessly. That means our customers have entrusted us with a lot of responsibility, which is something we take very seriously. And it's not just young, nimble tech startups that have turn to Okta. Giant companies like MGM Resorts International, Western Union and one hundred and twenty-nine year-old company, Del Monte Foods, have selected Okta to be a core piece of their infrastructure.
And, as always, we like to ask our "Day In The Life" candidates how they would define Okta in one word. How would you?
Aggressive. The business development team is persistent in how we engage with partners, but that ambitious approach spreads far beyond my department – and I mean that in a very good way. I think it really exemplifies the company's focus and how our leaders set ambitious goals and work to conquer those objectives. Okta has always had a clear vision for the future – how companies will go about doing business, what their technology needs will be and we provide an amazing way to secure confidential company data and information. We've only continued to build on those needs, launching an integrated identity and mobility management product last November to connect people and applications, across all devices. This space is becoming pretty hotly contested and other players are emerging. You have to be aggressive to remain a leader in this space, which is something I'm proud to say we continue to be as we grow.
Do you, like David, want to help companies of all kinds connect in the cloud? There's no better time than now to check out Okta's career page and learn about our open positions.