Leading Okta's Experts: A Day in the Life with Florence Sullivan
Okta's Professional Services team empowers customers to achieve time-to-value and return-on-investment to fuel Okta's growth and impact in their environment. They do this by prescribing solutions and strategic implementation approaches to meet business challenges. Leading the charge for the West region is Florence Sullivan, regional VP of professional services.
How did you find out about Okta and why did you join? I've been here for two years now. I first heard about Okta from a previous colleague of mine, Mark Nordheim. He leads our sales team for the west and was interested in having me work with his team as his services partner.
I was eager to join a company like Okta where I knew I'd be able to help the organization grow and be an integral part of it, versus just coming in and doing a job.
I also noticed an energy with everyone I spoke with. They had a contagious love for Okta and a belief in the company, product, and leaders. I knew the culture was one I would thrive in.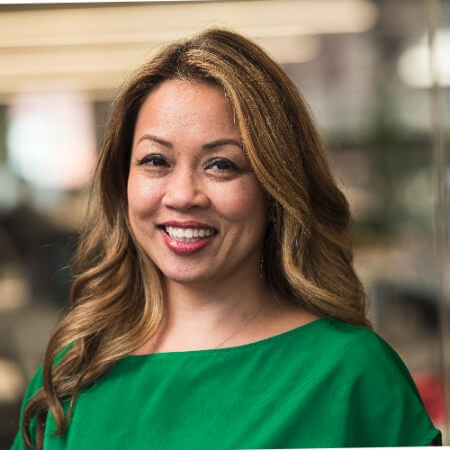 Tell me about your role. I lead the professional services team in the west. What we do in professional services is earn customer confidence by demonstrating our expertise from our thousands of implementations and empower customers to accelerate time to value. Our strength is architecture design to meet long-term goals, prescribe implementations, and trusted enablement. Our responsibility is to make sure they do achieve time to value by delivering quality service and continued customer satisfaction.
Tell us about Okta's professional services team. At Okta, we've developed a prescriptive approach for helping customers. Whether you need someone to provide strategic advice, end-to-end services, or knowledge transfer and training, we are here to help you every step of the way.
Our team is made up of experts in whatever your team needs help with so that we can align closely with your partners from beginning to end. We've built a reputation for accelerated deployments-- even in the most complex situation. From day one, we get busy running project tracks and work streams, mapping every step to the goals set in place.
Once the implementation is complete, we move into the adoption phase where we transition the customer to their dedicated customer success manager so that they can determine how to best leverage their solution.
What does an average day look like? As a regional leader, my day is spent making sure we'll hit our customers' goals and targets. Are we thinking about what matters most to customers, are we executing with purpose, and we being prescriptive. "Prescriptive" may sound like a buzz word but it is the value we bring and frankly what our customers pay for. The best way to know if this is happening is spending face-time with customer, I do this weekly along with staying close to our team. In addition to this, a lot of time is spent supporting my team, closing new business, negotiating contracts, and managing any escalations that arise. I also get to spend time celebrating my customers' accomplishments which is always fun.
For someone on my team? Their average day is a bit different, harder but must more impactful and very important to the customer as well as to Okta in ensuring a lifelong customer. The engagement managers work tirelessly earning the trust of potential customers and turning them into happy customers, they are our business development arm. The delivery team is where the rubber-hits-the-road. They have unique areas of expertise and deep knowledge, are responsible for the success of our customers ensuring a smooth implementation, a successful go-live and adoption of Okta. "Always On" starts with Services!
What's the best part of your role? Being able to see and experience customers' journeys and success. There's nothing better than seeing customers meet their business needs by going live with Okta's solution. And of course seeing the value that our professional services team adds to that success. I love when I receive an email from a customer telling me how integral a member of my team was in their implementation.
I also love meeting different people in new places each with their own unique background.
What is the most challenging part of your role? Being able to keep up with the growth. The growth is great, but I need to be able to respond quickly to my current team and get them what they need in this time of accelerated growth.
What is Okta's culture like? Everyone here is always willing to help-- sometimes to a fault! It's a supportive culture and a "yes" culture which is great during this time of growth.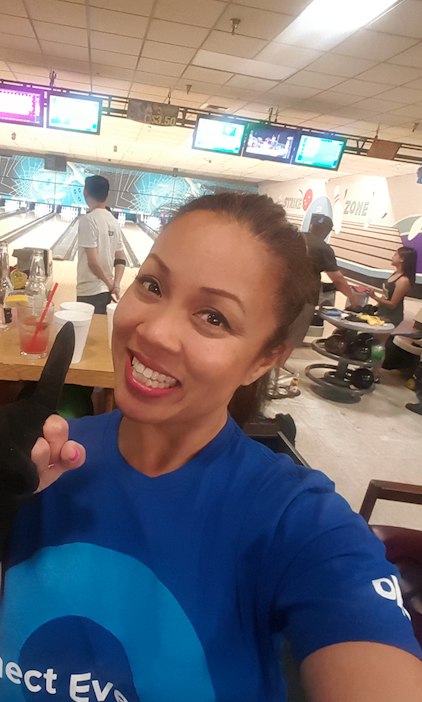 It's also been exciting to see the integral role the professional services team has had in that culture of growth. Our bench of subject matter experts continues to grow but we also are able to share internally our customers' anecdotal feedback and ideas for Okta's products.
What are you passionate about outside of work? Outside of my family, bowling. I've been bowling in a league for 23 years, every Friday, all year long. This is one area in which I'm very protective of my time. I love traveling to work on customer projects, as long as I make it home in time to go bowling!
My daughter is now 25 and son 22, so another thing that's important to me is determining how I can help them and other young women and men prepare for the professional world. What it means to network, have a voice, and create an energy. I was sitting at a table recently and someone said, "I'd never have guessed you were five-foot-- your personality is so much bigger than that." I don't have a traditional path and everyone should have the tools to find that confidence, no matter what their path is.
Okta in one word? Exciting!