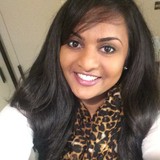 Natasha Bhargava
Field Marketing Manager
Natasha Bhargava is a Partner Marketing Manager at Okta. She is responsible for managing the go-to-market strategy and campaigns with our ISV partners. Most recently, Natasha managed Okta's events in North America and APAC.
Prior to her role at Okta, she led the global events team at Sprinklr. She started her career in advertising at Ogilvy & Mather and Grey Group where she led integrated campaigns for enterprise companies such as Yahoo, British Airways and UNICEF. Natasha earned a BS from Arizona State University (Go Sun Devils!).
In her free time, Natasha enjoys traveling and exploring her new home in San Francisco.