Okta Training Units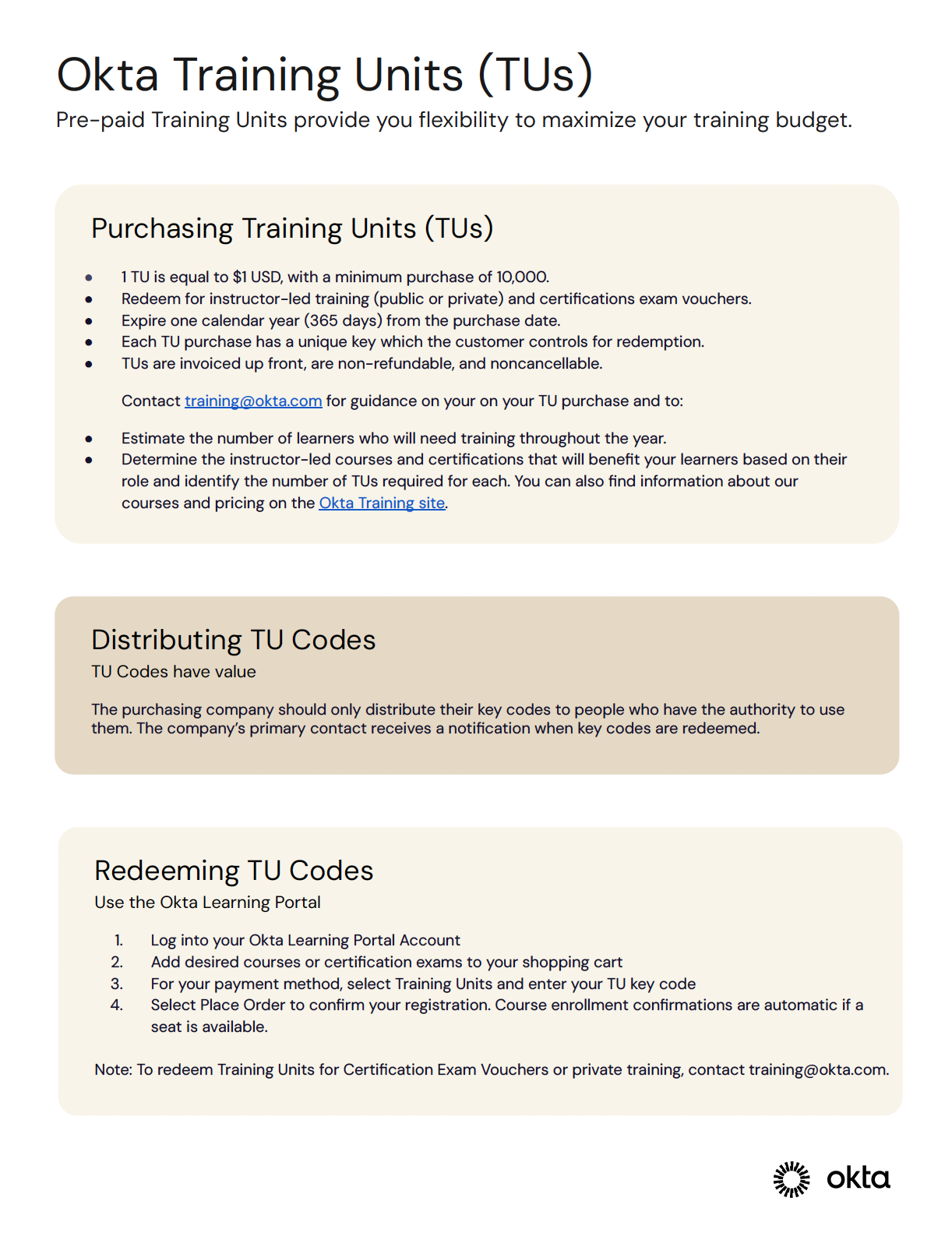 Pre-paid training and certification provides budget and scheduling flexibility.
Get on the fast track to success with training courses that inspire your innovation journey with Okta and prepare you for certification. Okta Training Units (TUs) provide a flexible way to purchase Okta training and certification services up front and use the credits as needed to enable your team all year long.
Whether you are looking to implement Okta for the first time, train and certify a newly hired Administrator, or prepare your support desk team to manage user requests after go-live—putting Training Units in your budget now gives you spending power later.