Supporting Our Communities
Tech for Good
In 2016, we established our social impact initiative, Okta For Good, with a mission to strengthen the connections between people, technology and community.
At launch, we took the 1% Pledge, committing our time, product, and equity to giving back and reserved 300,000 shares of our common stock to fund the operations of Okta for Good. This allows us to support nonprofit organizations in our communities, empower our employees to give back and accelerate the impact of the hundreds of nonprofits that rely on Okta every day to make their work more efficient and secure.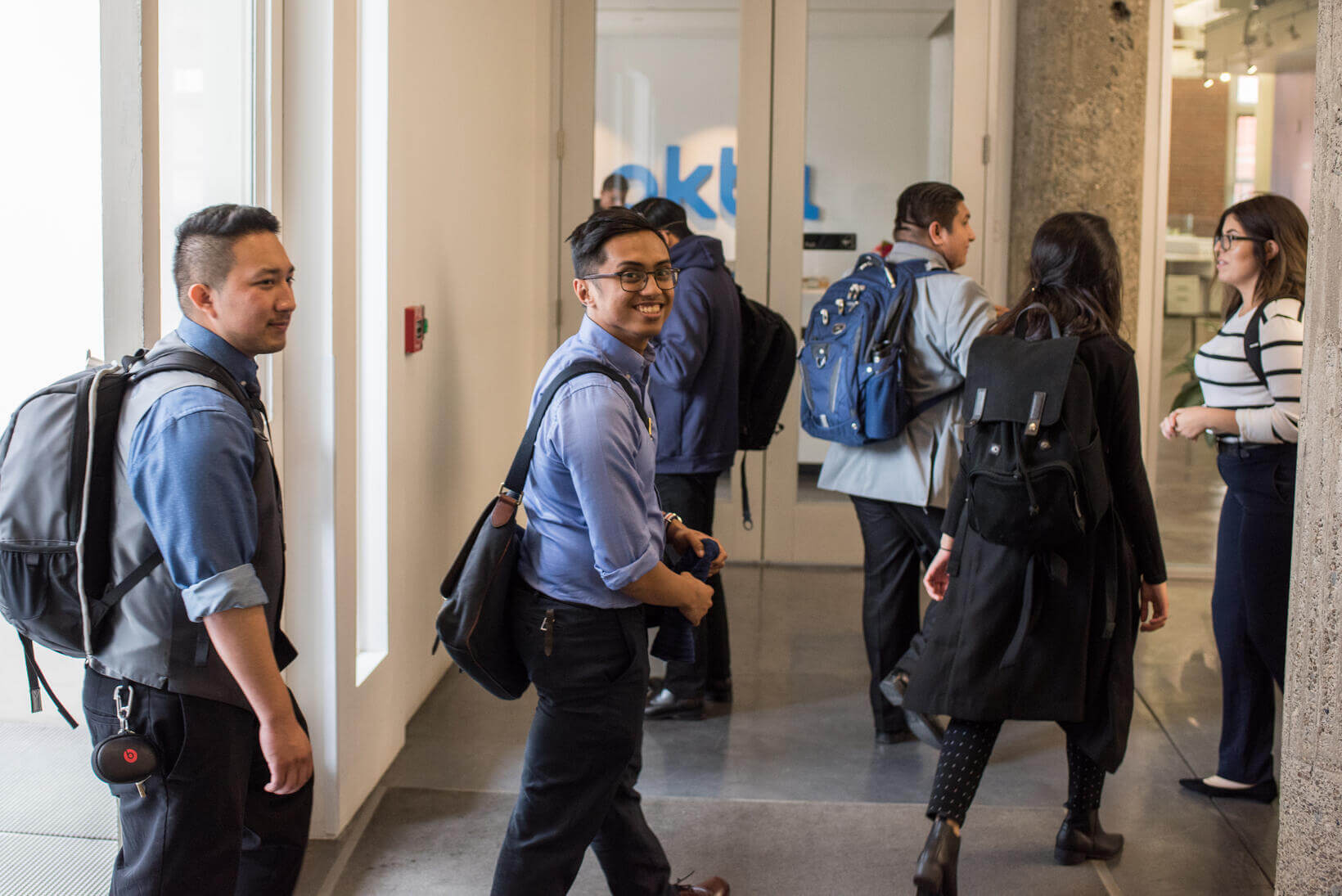 Energy and Climate
The majority of our climate impact is caused by the physical and digital footprint of our business. We are reducing the greenhouse gas emissions of our operations by sourcing renewable energy and implementing efficiency projects. Our cloud-storage provider currently sources 50% renewable energy and has publicly committed to increasing to 100% renewable energy.
Located in the world's urban centers, we actively select office sites that are easily accessible by public transit. We also enable our employees to work remotely, reducing the environmental impact of commuting. 
The majority of our employees are based in California, either at our San Francisco or San Jose offices. Both buildings are LEED Gold certified and contain efficient technology, such as carbon-free heating and smart lighting, that reduce our costs and environmental impact.