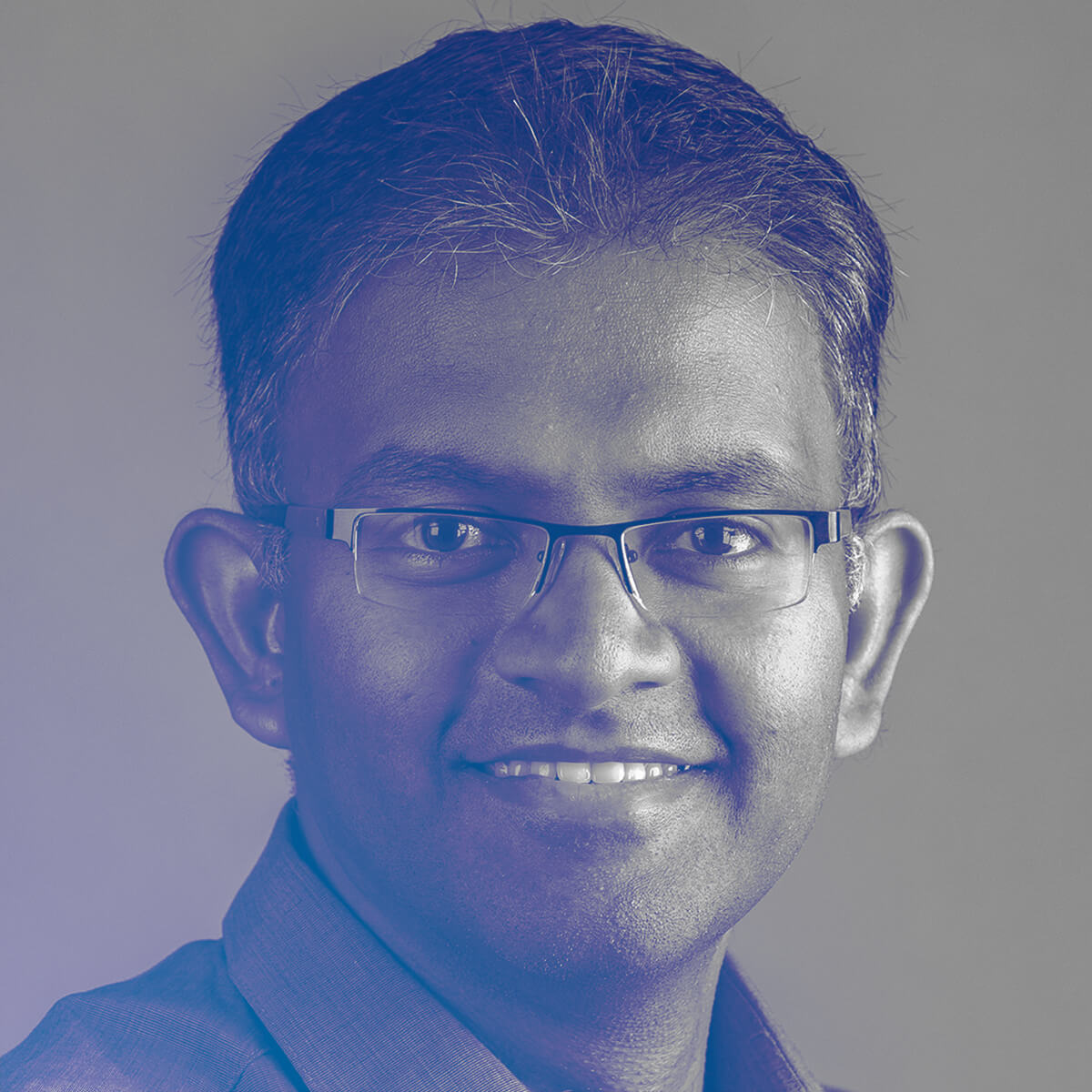 Prem Ananthakrishnan
VP of Products
Druva
Be passionate, embrace and learn from failures. Always believe that your best is still ahead of you and try to outdo yourself.
Prem's impact:
As VP of Products at Druva, Prem is responsible for leading the company's product strategy and direction, including platform initiatives and technical alliances in the fast-growing cloud data management market.
Druva's cloud-based platform provides a single pane for data management and protection across end point devices, cloud and on-premises data sources. It delivers the industry's first and only Data Management-as-a-Service solution built on Amazon Web Services (AWS) and the platform readily scales to accommodate petabytes of data. Druva thus enables customers to take control of their most critical data stored across end-point devices, in the data center, and with SaaS services. More than 4,000 global enterprises use Druva — and the customer roster boasts 10 percent of the Fortune 500. And Druva boasts an industry-low .06 customer turnover rate, highlighting both the value customers find in the solutions and the customer-first mentality that Prem's team operates with.
Prem was also a key leader in developing Druva's legal hold, search and ransomware recovery features. These are now widely-adopted by legal and security teams, and allow organizations to meet corporate and government compliance and incident response requirements.
Why he's an Up-and-Comer:
Prem is responsible for driving key product initiatives at Druva, which all begins with a customer first mentality. Prem's team understands that listening closely to customers and aligning with their business objectives and trends is key to success. He has a relentless focus on simplicity and constantly evaluates Druva's technology to the company provides customers with a delightful, easy experience, whether it is through APIs, automation, or improved engagement.
Additionally, he is committed to building SaaS DNA into Druva's culture. His team has a DevOps mindset and is constantly looking for ways to operationalize technology — ensuring easy customer adoption, scalability at launch, committing to 100 percent uptime, and offering strong security across the portfolio.
What's your number one piece of advice for people just starting their tech careers?
Be passionate, embrace and learn from failures. Always believe that your best is still ahead of you and try to outdo yourself.
Where do you see yourself in 10 years?
Cloud is the biggest disruption our industry has seen since the internet and there is tremendous opportunity here to fundamentally change how people live, work or conduct business. I envision leading and transforming organizations, teams or products towards that purpose. Also, I believe in the importance of giving back to the community and see myself spending more time as a career coach and mentor for upcoming and aspiring technologists.