#DF12Ready: Prepping for Dreamforce 2012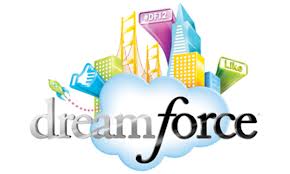 If you've been anywhere near Silicon Valley during the past couple of weeks, you know that from September 18-21, 70,000+ people from cloud companies of nearly every shade will descend on San Francisco to talk all things cloud at Dreamforce 2012.
With more than 750 expert-led sessions and case studies and 200 developer sessions, there's no shortage of options for your four days at Dreamforce. But if you want to hear about how Okta is managing identities within salesforce.com CRM and force.com, you should add our session to your schedule:
Single Sign-On & Identity Management for Salesforce CRM & Force.com Wednesday, September 19, 2012, 3:00 PM - 4:00 PM San Francisco Marriott Marquis, Foothill G Eric Berg, vice president of product, Okta
Eric will be presenting on how to deliver SSO, user management and directory integration for salesforce.com CRM and other cloud applications aggregated through a Force.com portal. Eric knows as well as anyone how crucial identity is in today's enterprise IT, and he will be giving a rundown of how Okta manages identities within salesforce.com.
A couple of our partners and customers will also be at the Moscone Center, doing live salesforce.com demos of Okta or discussing how large life science companies are using SaaS to help patients live life to its fullest potential on the panel, "Platform Automation Prescription for the Lifesciences Industry."
We'll also be hanging around Booth #1622 and our satellite station at Booth #414, so be sure to stop by, say hello and enter to win an iPad courtesy of Okta!
Here at Okta, we're ready for #DF12.