How Okta CIC is driving revenue and engagement in higher ed
When solving Identity challenges in higher education, IT teams tend to adopt solutions that address the traditional Identity and access management (IAM) use cases: students, faculty, and staff accounts. Many practitioners overlook the fact that there are Identity needs outside of those internal IAM challenges. These needs include managing the identities of continuous education seekers, prospective students, fans, patients, donors, alumni, and parents/guardians. While solving internal IAM challenges in higher education is important, it's not the only goal. An external Identity solution that centralizes every external service offering is also crucial. A consumer Identity platform helps institutions surpass their revenue targets and enhances consumer engagement.
According to National Student Clearinghouse data, enrollment rates across colleges and universities in the U.S. have fallen by 8% from 2019 to 2022. Institutions are responding to this decline with "adult learning" and "continuing education" portals. In lieu of a formal degree, these portals can assist people in gaining core industry certifications. Simultaneously, there's a massive demand for colleges and universities to provide exceptional digital experiences. Great State's 2022 Higher Education Digital Experience Report highlights that 67% of respondents expect their university's digital experiences to be as good as services like Facebook, Amazon, or Netflix. 81% have a high expectation that the digital experience should extend beyond their time at university. 
So, let's suppose that, over their lifetimes, existing students wish to partner with their alma maters to further their career paths — possibly more than once. Shouldn't these colleges and universities invest in providing the best digital experiences for these returning users as well as casual learners? It's a key strategy against lost enrollment revenue.
Remember that continuous education portals are the tip of the iceberg when it comes to an institution's digital offerings. When you factor in other higher ed services — athletics/apparel storefronts, sporting event ticket sites, enrollment portals, even healthcare services — that's a lot of registration screens! College and university consumers want every interaction to be easy and frictionless. To provide the best experience for them, institutions must centralize the management of consumer identities. By doing so, they'll prevent the sprawl of credentials, login pages, and registration sites that exist today.
Enter Okta's Customer Identity Cloud (CIC), formerly known as Auth0. By taking a modern approach to solving consumer Identity challenges, CIC can improve external engagement and assist with increasing revenue for institutions. How? Okta CIC uses an out-of-the-box approach that consolidates access to all digital service offerings in a single, cloud-native platform. Read on for details on how your institution can benefit. 
A frictionless user experience
A simplified and streamlined user experience is essential for institutions rolling out digital services, and this includes adult learning/continuous education portals. Research tells us that 83% of consumers have abandoned a purchase or account setup due to an arduous login process. So, clearly, the institutions with the best digital experiences (e.g., a straightforward sign-up and login) will drive the most engagement and revenue. 
Okta CIC's Universal Login allows institutions to meet consumers where they are, offering various authentication and registration options. By using native social login integrations like Google, Facebook, Apple, and Discord, institutions can streamline the sign-up process and provide immediate access to resources. Moreover, mechanisms like progressive profiling enrichment gradually gather valuable user insights throughout their journey with the university. All while removing the up-front 20 text fields often required for a college's account registration flow.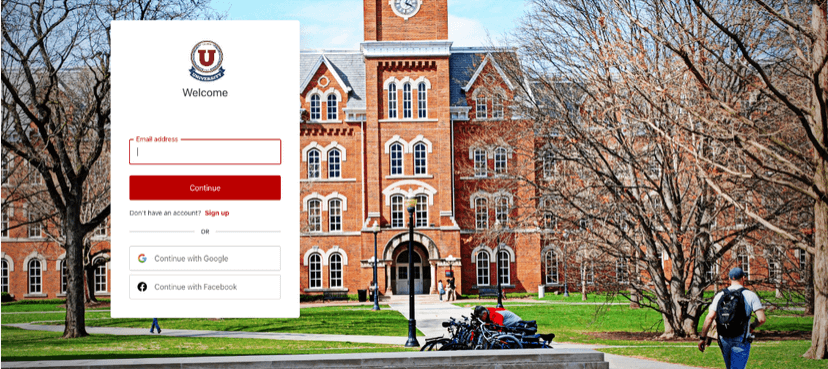 Connect to any resource
An Identity solution can't do its job if its offerings are too limited. CIC empowers colleges and universities to unify authentication and sign-ups to all external offerings under a single roof, creating a single entry point for every type of consumer. Through its support for open standards and protocols (e.g., WS-FED, SAML2, and OAuth/OIDC, pre-built SDKs for single page, web, and native/mobile apps, as well as backend API services), CIC enables universities to consolidate access to these resources. It can also tie into existing user/credential directories and databases to simplify the migration of existing university consumers. In short, CIC's pre-built connectors provide quick time-to-value while decreasing Identity management efforts.
 
Resiliency + security
Colleges and universities understand that most individuals accessing continuous education resources will probably do so outside of traditional work hours. Others may catch a break during the workday and want to purchase merchandise through the college's team store or verify a doctor's appointment via the university's healthcare patient portal. These instances require a highly resilient, scalable solution to ensure consumers can access the necessary resources 24x7, 365 days a year. Since Okta CIC is always on and can automatically scale to handle peak authentication periods (such as collegiate ticket sales or student enrollment periods in the fall), universities now have the power to extend their platform offerings to all of their consumers at any time, any day of the week. 
Along with these offerings, security is key. Consumers everywhere are demanding better security controls around their accounts and their data. Instead of protections like multi-factor authentication (MFA) appearing cumbersome to individuals, many consider MFA necessary to help protect against account takeover from malicious actors. To give consumers better peace of mind, admins can enable Adaptive MFA protections directly in CIC. Instead of prompting for MFA every single login and degrading the user experience, CIC uses a multitude of different signals to assess the risk of each authentication and prompt for MFA when needed. Natively supported MFA authenticators like mobile apps, SMS/Voice, and FIDO Keys instill assurance that consumer accounts and data are protected by the university and by Okta. 
Institutions can also ensure better protection of their consumers, apps, and resources through CIC's pre-built Attack Protection services—simply by flipping a switch. CIC enables admins to eliminate the risk of harmful scripted and automated attacks on their sign-up and login pages. This not only protects institutions' finances but also safeguards their reputation.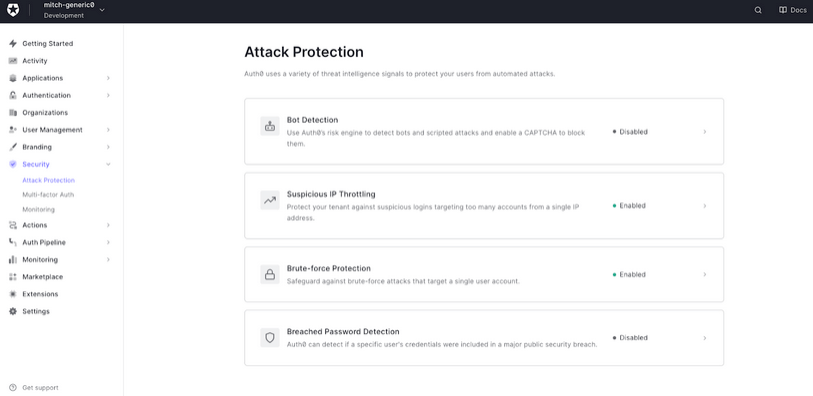 Better together
Colleges and universities can get the most out of Okta CIC by pairing it with their existing internal Identity authentication solutions such as Shibboleth, Azure AD, WSO2, ADFS, and others. Since CIC can integrate with any SAML2/OIDC Identity providers (IdPs), it can swiftly broker access to internal user accounts. This would allow staff, faculty, and students to access external resources with their official institution accounts, providing discounts or early access for assets like extra curriculum, merchandise, or event tickets. For universities that leverage Cisco DUO for MFA, DUO is another pre-built authenticator that CIC supports, enabling admins to layer in DUO MFA on CIC authentication flows for internal users already familiar with DUO push prompts.
Like the University of Notre Dame and San Jose State University, institutions leveraging Okta's Workforce Identity Cloud (WIC) for their staff, faculty, and students can utilize Okta's pre-built integration between WIC and CIC offerings. Like the other higher-ed IdPs, CIC can delegate authentication of students, faculty, and staff directly over to Okta WIC. Internal users can then leverage passwordless, phishing-resistant authentication through Okta Fastpass when they access external resources, eliminating the need for extra/duplicate identities. This turns internal users into happy and satisfied consumers as it simplifies their access and their digital experience.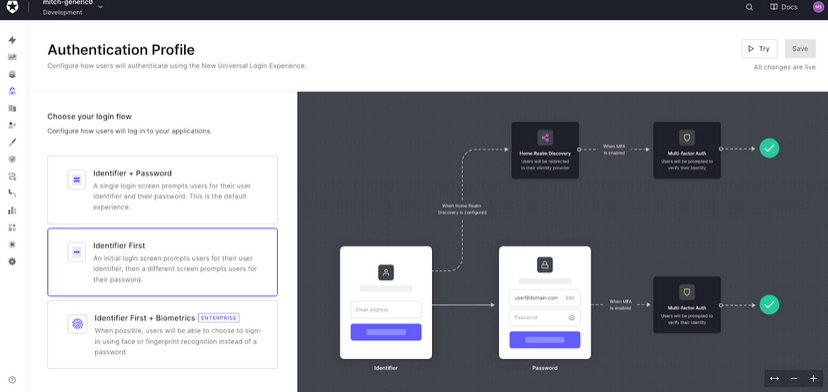 Last thoughts to consider
Unlock the full potential of your higher education consumer prospects with CIC. From boosting alumni and student engagement to maximizing ticket sales and streamlining registration processes, our solutions are designed to help universities thrive. Whether it's simplifying sign-ups, enhancing social login capabilities, handling peak application periods, or safeguarding patient portals, CIC is here to help achieve your business goals and exceed expectations in the higher education sector. 
Curious as to how other institutions are utilizing Okta's Customer Identity Cloud? See how the Wharton College of Business' Wharton Interactive platform uses CIC to make Ivy League education accessible for everyone.