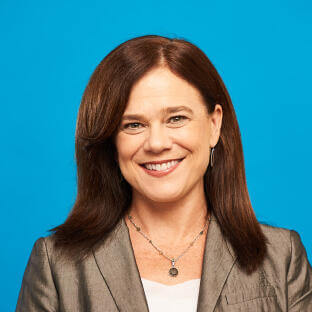 Angela Grady
Executive Vice President and Chief of Staff to the CEO
Angela Grady is Executive Vice President & Chief of Staff to the CEO at Okta. She is responsible for driving the company's strategy and planning process and has oversight for all company execution. She works closely with the CEO and executive team to advance the company's top initiatives that involve multiple functional groups, ensuring we achieve results.
Angela brings 30 years of experience to Okta, with a background in global operations, professional services, sales and marketing. She is a passionate, driven leader who thrives on building successful, cross-functional teams and delivering outcomes at both strategic and tactical levels.
Prior to joining Okta, she spent 9+ years at Salesforce.com, building out their professional services operation and growing it 10x during her tenure. She went on to create a core operations function for Salesforce's emerging businesses, including Data.com and the Marketing Cloud, helping to integrate them as well as to run the day-to-day operation of these organizations. Prior to Salesforce, she spent almost a decade at Sun Microsystems and built its analyst relations function from scratch.
Angela earned her bachelor's degree in English Literature at the University of California, Los Angeles. She enjoys cooking, running and traveling the world with her family.