Make Us Your To-Do List: 5 Reasons to Choose Okta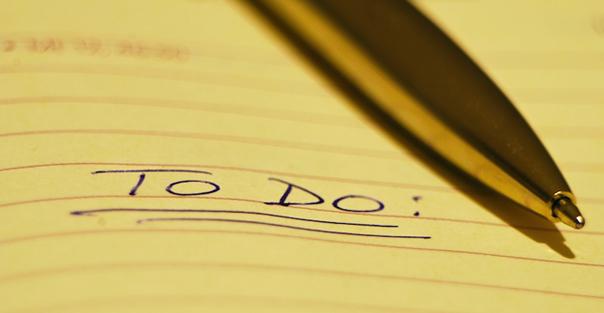 Busy day? We know you're probably reading this right now while avoiding an epic Monday to-do list. If "streamline my IT operations system and move to the cloud" is on that to-do list, then you stumbled upon the perfect place to procrastinate. Our customers love to talk about how we've helped them manage the same task so, in the spirit of lists everywhere, we've decided to share with you our top 5 reasons people choose Okta.
1. Just Call Us Switzerland: We're Vendor Neutral
Believe it or not, when enterprises select an identity solution they want to make sure it integrates with all of their systems and applications (Yeah, totally weird, right?) Okta is an independent company that focuses on providing the best experience for customers for ALL of their applications. Not surprisingly, solutions from Microsoft tend to work best with Microsoft products and solutions from Oracle tend to work best with Oracle products.
We integrate with any application and we always will be able to integrate with any application. New app connections are based upon customer demand, not company politics.
"For new application integrations you guys just go out and get it done. Every time." – Jazz Pharmaceuticals
2. Our Customer Success Team's On Their A-Game
On-prem web apps? Multiple Active Directory (AD) domains? Not a problem! Our support team is dedicated to making our customers successful (we don't call them the Customer Success team for nothing). They'll guide you through planning and deployment to ensure your Okta instance is up and running. With many support options available, customers can select the best option to meet their needs.
"Okta makes our problems their own and it's why we can rely on them to make us successful" – Allergan
3. Lower Costs? Done
Okta helps lower enterprise costs, while helping increase user productivity. How can you not like that? There are no on-premise servers or software to maintain. In addition, companies can track SaaS usage, so you don't buy more licenses than necessary. Don't believe us? Read Forrester's Report, "Use Commercial IAM Solutions to Achieve More Than 100% ROI Over Manual Processes."
4. The Faster the Better: We Reduce Deployment Times
In addition to reducing costs with removing on-premise hardware and software, companies also reduce deployment times. The time IT admins used to spend installing and configuring applications with internal directories or AD FS is greatly reduced with Okta. For an in depth look at the different ways to configure applications with AD, and see how Okta compares, check out our whitepaper, "3 Ways to Integrate Active Directory with Your SaaS Applications."
At the end of the day this means, less work for IT and faster application access for employees. Sounds like a win-win.
5. Sh*t Just Works
One of the best compliments we've ever received was from one of our long-standing customers. He mentioned we have an amazing reputation internally with all their employees because time and time again, while other systems might go down, Okta never does.
Our entire team works hard to ensure customers have continued access to the best cloud identity management solution out there. Okta guarantees a 99.9% uptime for the solution and releases new features on a weekly basis all while never taking the service offline, because nobody has time for that.
"Gatwick Airport never shuts down, and we expect the same from our partners. Okta's enterprise-grade service was the only solution that could meet our technical, operational and security requirements" - Gatwick Airport
Don't believe us? Check out http://www.okta.com/trust/ or one of the many blog posts on this to see why it's important to us.