Okta presents
The Superfan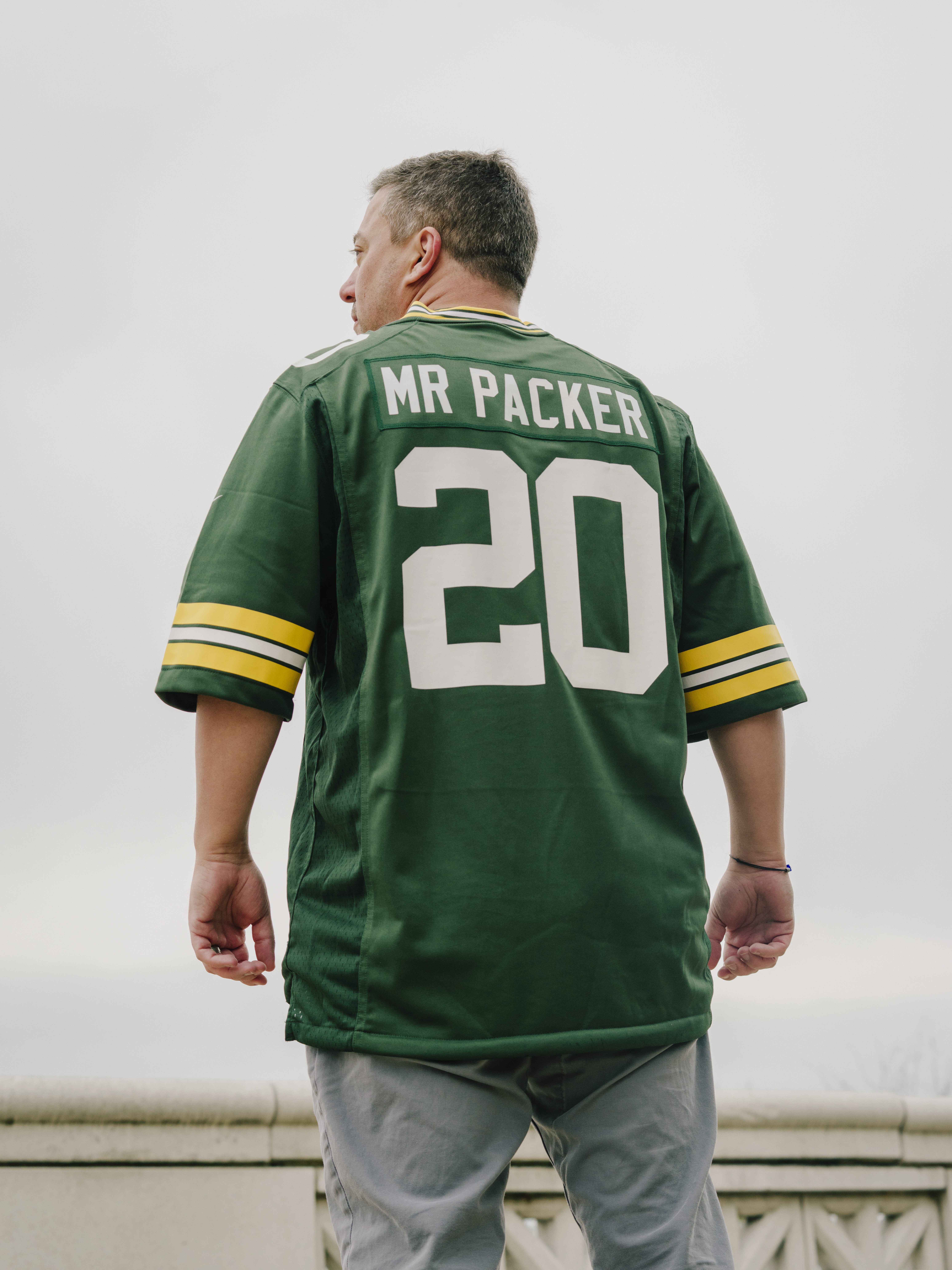 A few years ago, Ryan Holtan-Murphy met Marie Packer. He was stunned by the brilliant, beautiful, single woman — and even more stunned when he discovered she shared her last name with his favorite NFL team. He says now that he "didn't want to freak her out and played it cool for a while." But once things between started to get serious between them, he couldn't help but ask;
If we get married, is it okay if I take your last name?
Despite being an attorney in Chicago Bears country, Ryan has no hesitation in declaring himself an intense Green Bay Packers superfan: "They control my personal well-being, my happiness, based on the results of their games. I'm live-or-die for the team. I'm a superfan." Ryan started supporting the team as a child growing up in Wauwatosa, Wisconsin, where "a key part of being a Wisconsinite is being a Packers fan", And like any good missionary, he took his faith with him when he left home in 2004. He spent a few years working in New York City, and then London, before moving to Chicago. No matter where he went, he found connections to home through his support of his favorite team: 'We all have so many different identities and roles we play, in different parts of our lives," he says. "Being a Packers fan weaves in and out of all those other parts, those identities."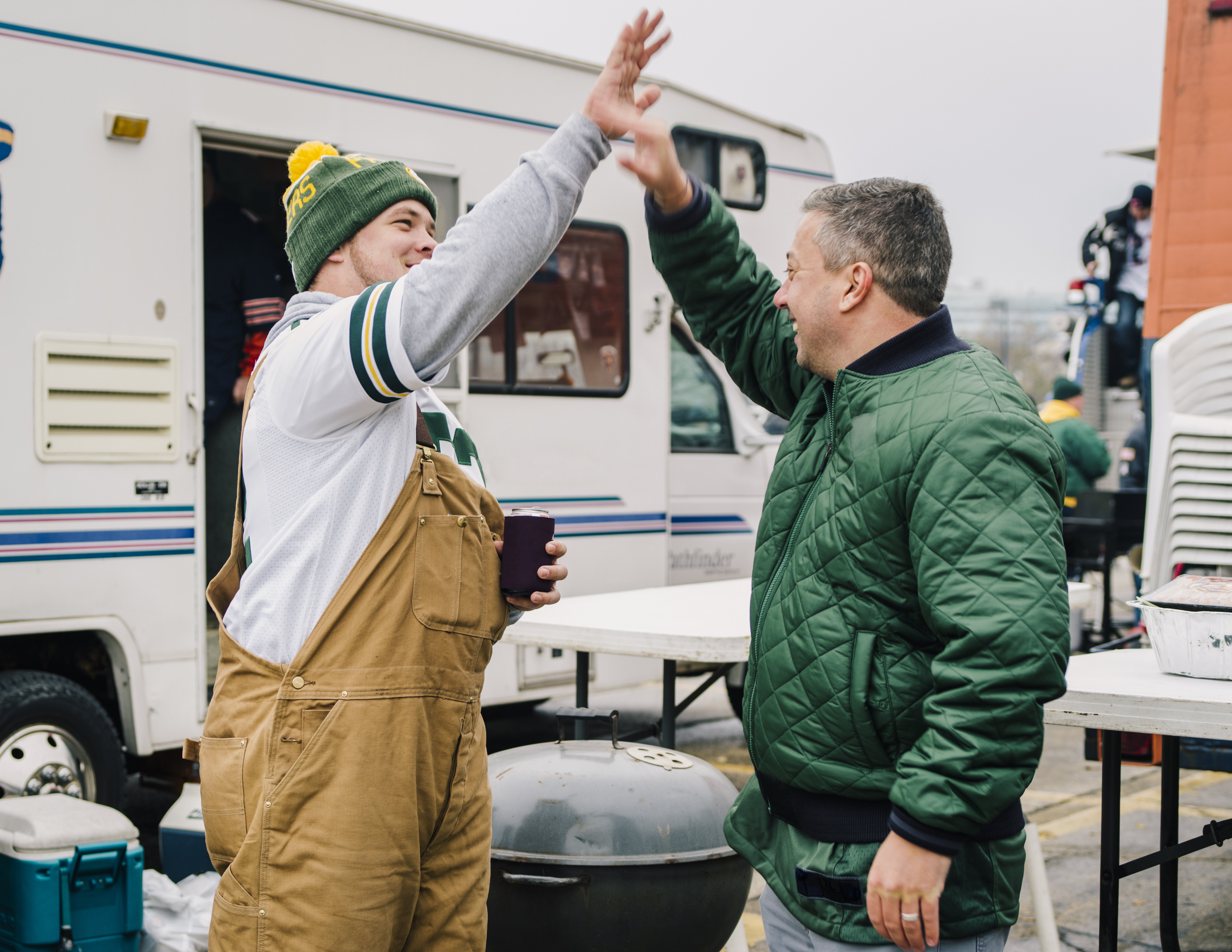 And even through stints living overseas that started during Ryan's undergraduate years at the University of Wisconsin, he never missed a game. There's even a Packers bar in Paris, where he used to go to watch the games late at night when he was in town. Because of the time difference, these were aired well after midnight, but despite this, and even when people had to go to work the next day, "it would be mobbed, like you're in someone's basement in Sheboygan!" Ryan likes to say "I take Wisconsin with me everywhere I go in the world."
He carries a Packers flag with him on all his travels and has flown the yellow and green everywhere from Antarctica and Machu Picchu to Victoria Peak and to Red Square in Moscow.
He had to be careful in Russia, where his exuberance was misinterpreted as a political statement, "They thought I was some kind of Chechen rebel, no sense of humor!"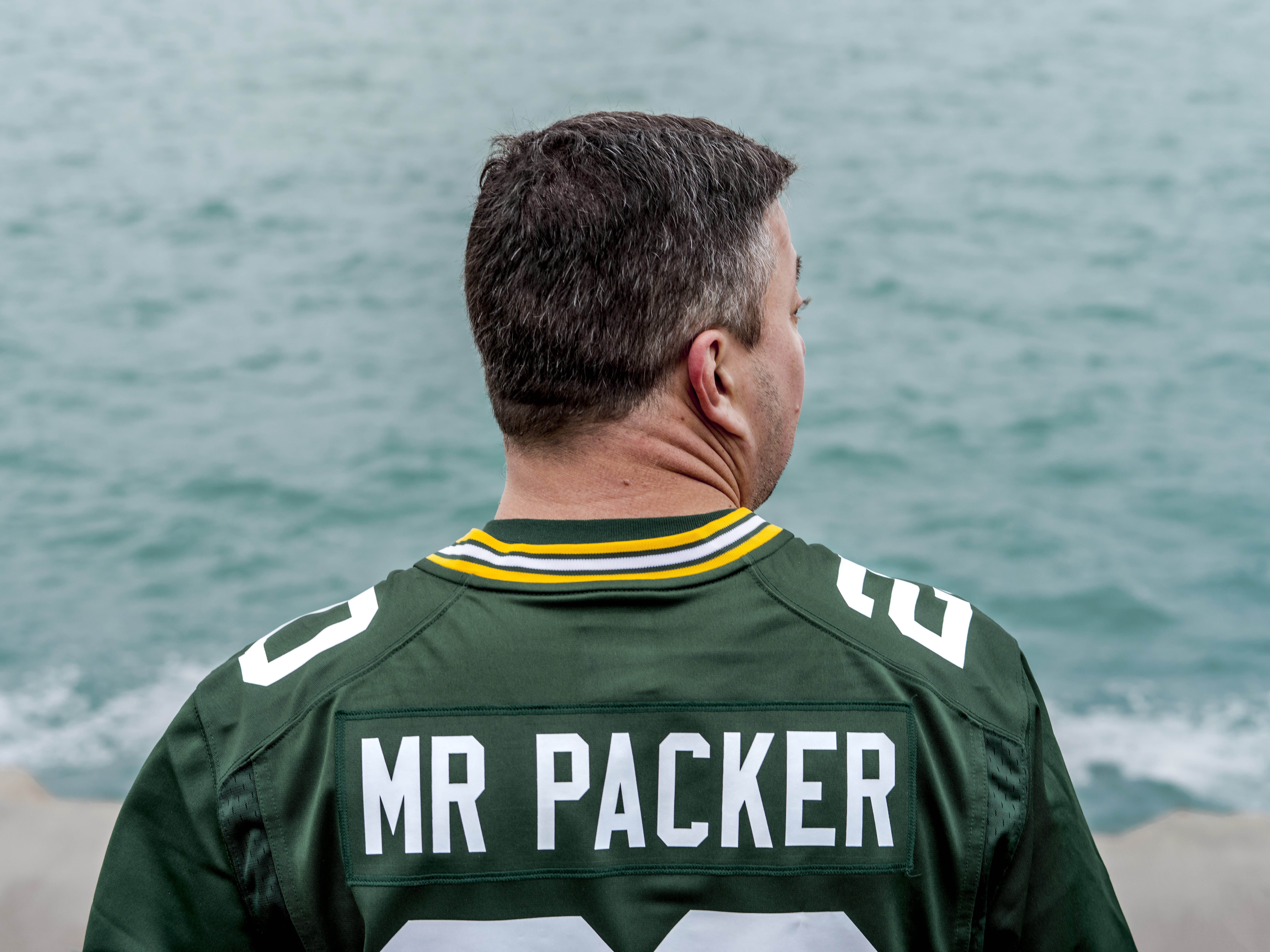 Ryan married Marie this summer, taking his wife's last name to become 'Mr. Packer' on paper as well as in spirit. They themed the event in yellow and green, and at the reception Ryan surprised his wife ny wearing a green suit covered in the team logo. When their story came out, sponsors sent him some Packers memorabilia, including a signed helmet and 2017-18 season tickets for Mr. and Mrs. Packer.
Being in possession of tickets to watch their favorite team has been one of the most exciting treats to come from this for Marie and Ryan.
Like most of the Green Bay faithful, he's on the legendary waiting list for season tickets — but it's a long list, Ryan is around number 44,000 in line, and he knows full well that he won't ever get to the top, but his grandchildren might. That's how deeply Ryan associates his identity with the Packers -- he's planning for his future children and grandchildren to be fans too.
Okta is the foundation for secure connections between people and technology. By harnessing the power of the cloud, Okta allows people to access applications on any device at any time, while still enforcing strong security protections. Learn more
Tell us why we should feature your story.
All Fields Required