2023 Okta For Good Impact Report
Learn about our progress toward building a safely connected world where everyone can belong and thrive.
2022 by the numbers
$6M
in cash contributed by the Okta for Good Fund, Okta, Inc., and Okta employees
$5.2M
in technology and services donated
88%
employee participation in Okta For Good (giving and/or volunteering)
3,996
nonprofits supported through giving and volunteering
30
employees and interns brought on as part of our workforce development initiatives
100%
renewable electricity achieved to match our office, remote workforce, and third-party cloud service electricity consumption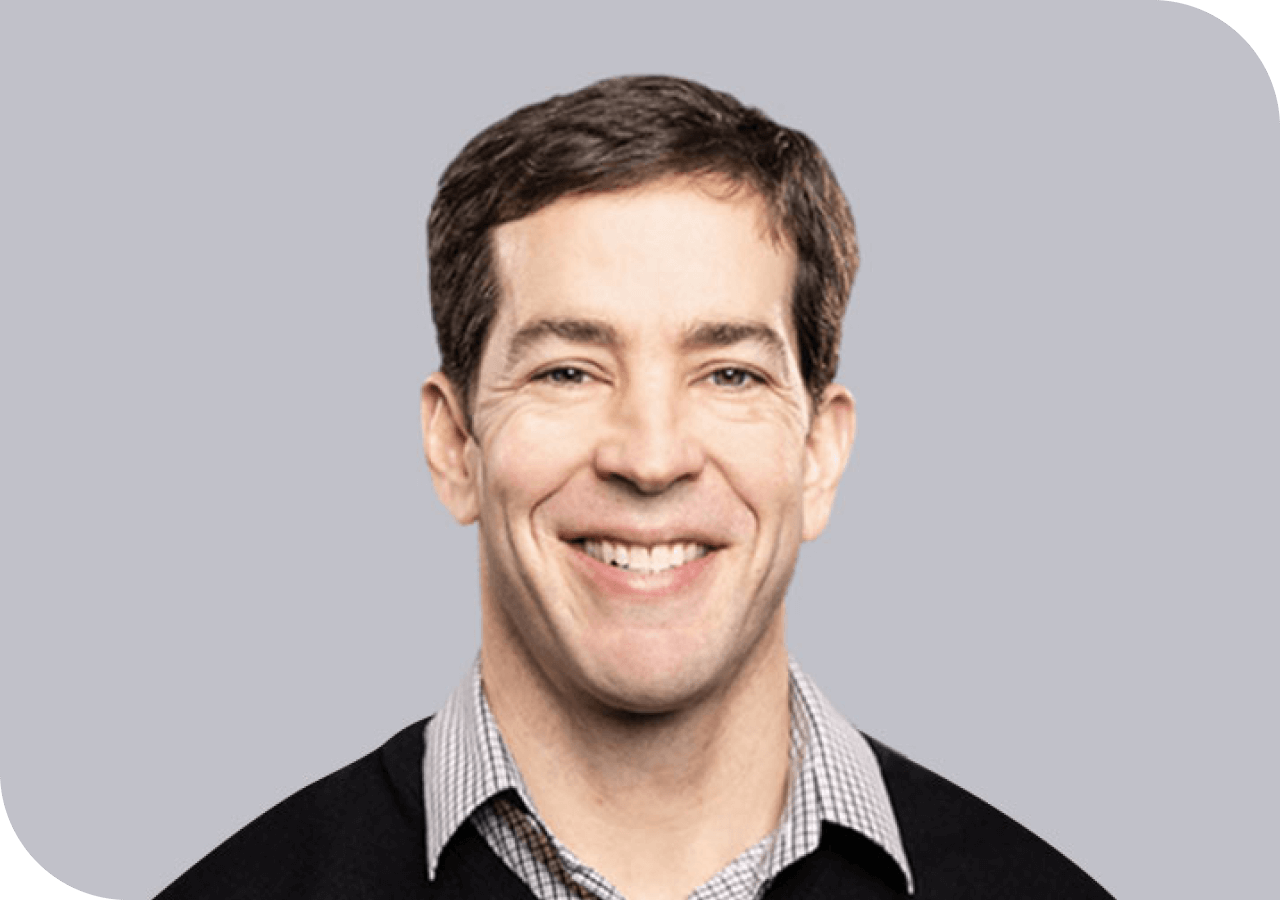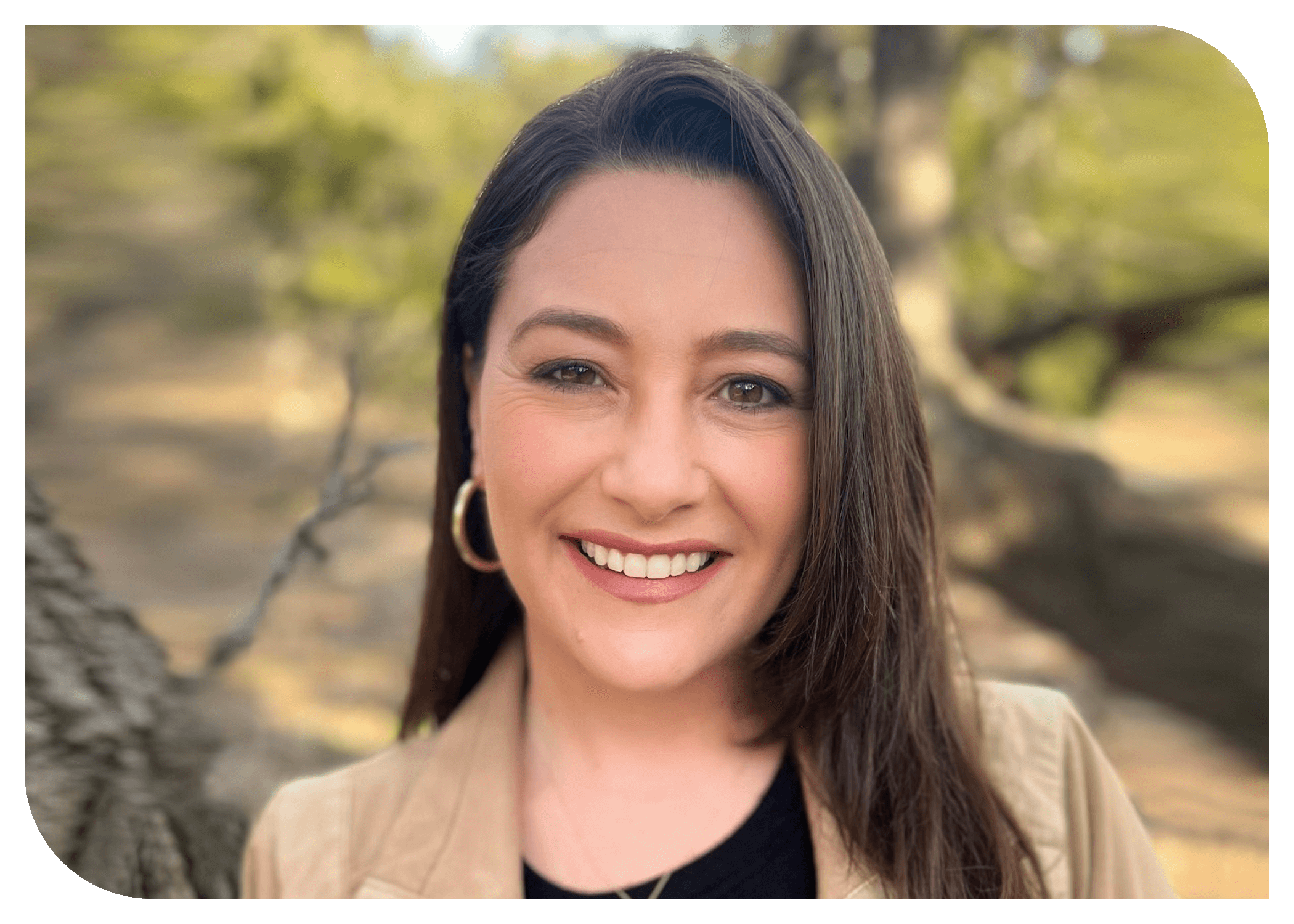 Key takeaways
Trust-based giving

Digital equity and security

Climate action
Trust-based giving
We accelerated our giving, prioritizing long-term partnerships and multifaceted support for nonprofit partners.
We deployed $6M in grants in 2022 from the Okta for Good Fund, Okta, Inc., and Okta employees, supporting nearly 4,000 organizations worldwide. Of our grant dollars, 62% were multi-year commitments and 56% were unrestricted. Unrestricted grants are an important way to build trust, and they enable our partners to invest in their own capacity, infrastructure, and long-term health. Auth0.org (the social-impact arm of Auth0, acquired by Okta in May of 2021) granted an additional $3.5M in charitable grants to support 28 organizations. We also expanded our racial equity work, creating the Racial Equity Philanthropy Fellowship to connect employees to the work of our partners.
More
Digital equity and security
We leveraged our people, products, and dollars to address barriers to digital equity and cybersecurity for all.
We supported thousands of nonprofits around the world with over $5M in donated products and services to help them secure the online identities of their employees, donors, and stakeholders. We launched our $1M Nonprofit Cybersecurity Portfolio, and a major public-private partnership with NetHope, USAID, and the CyberPeace Institute to create the world's first Humanitarian Information Sharing and Analysis Center (ISAC), helping nonprofits better respond to cyber threats. We also deployed nearly $750K in digital equity grants in 2022, supporting partners working to close the digital divide across 13 global communities.
More
Climate action
We made significant progress in Okta's climate journey, and forged partnerships with tech peers and community partners.
After achieving 100% renewable electricity for our global offices and remote workforce as of 2020 and 2021, respectively, in 2022 Okta extended that goal to include our third-party cloud services. In 2022, our science-based targets for absolute emissions reductions were validated, and we expanded our climate equity grants, increasing our focus on the disproportionate impact climate change has on marginalized communities. We also helped local partners build solar capacity for low-income communities.
More
Turning commitment into action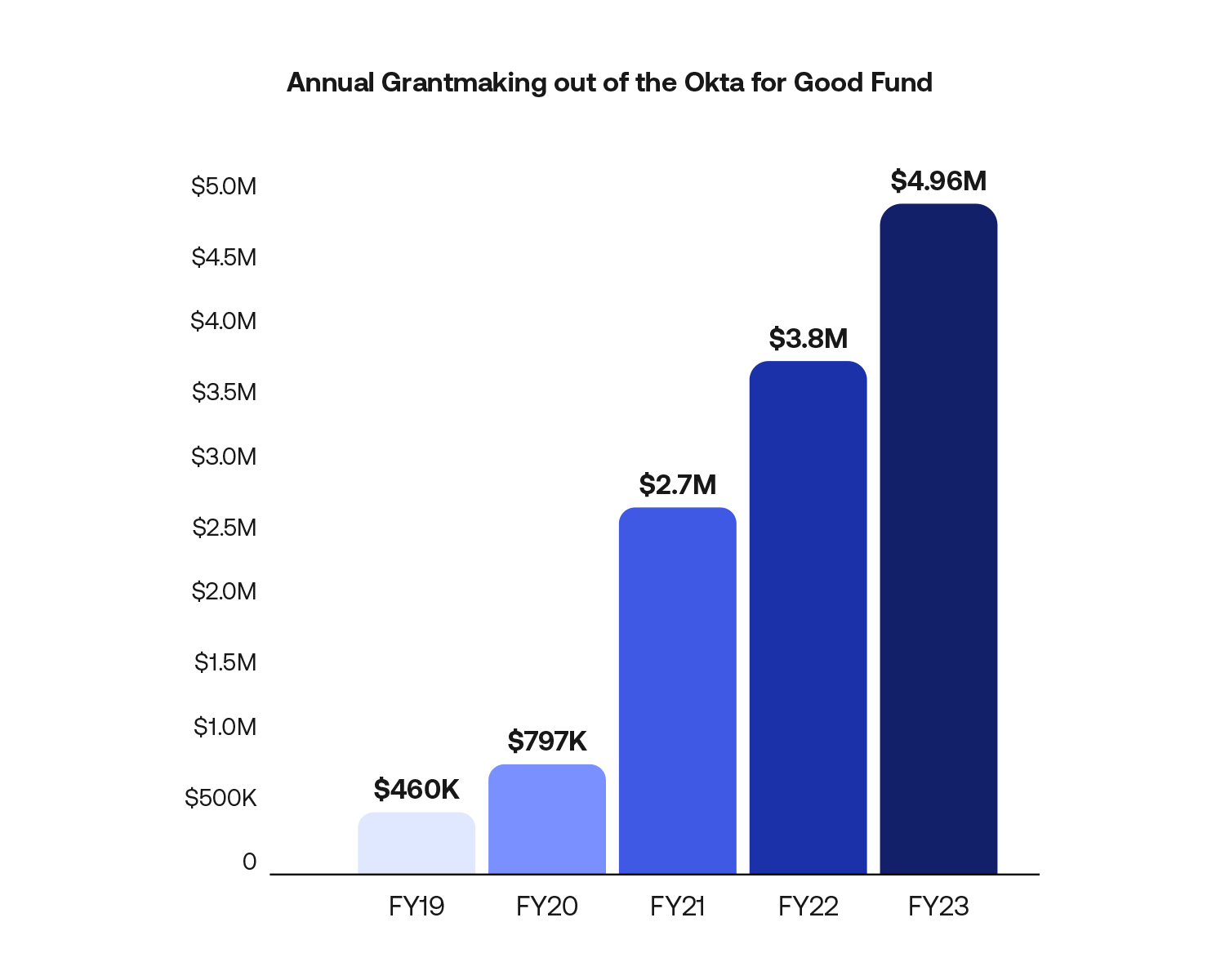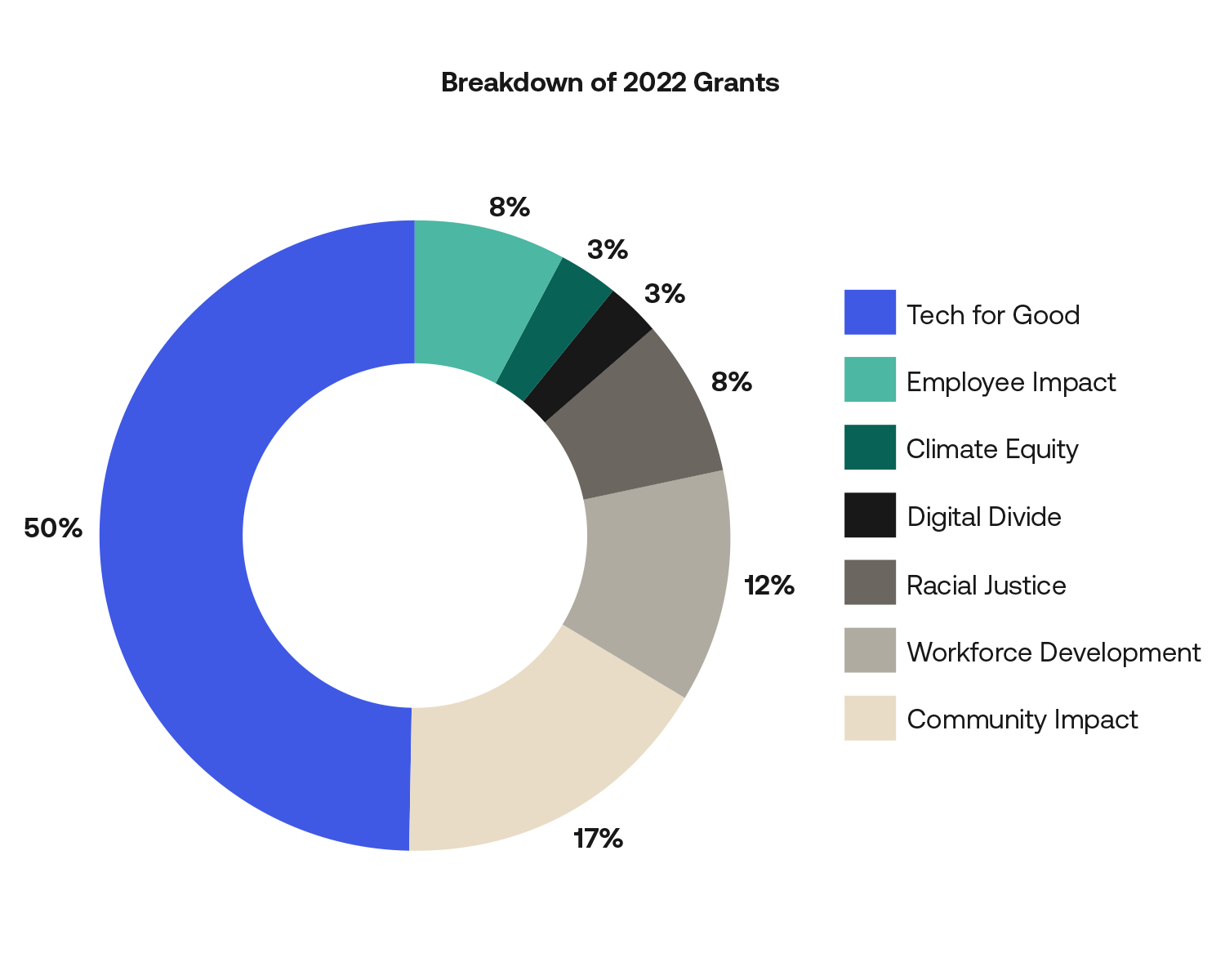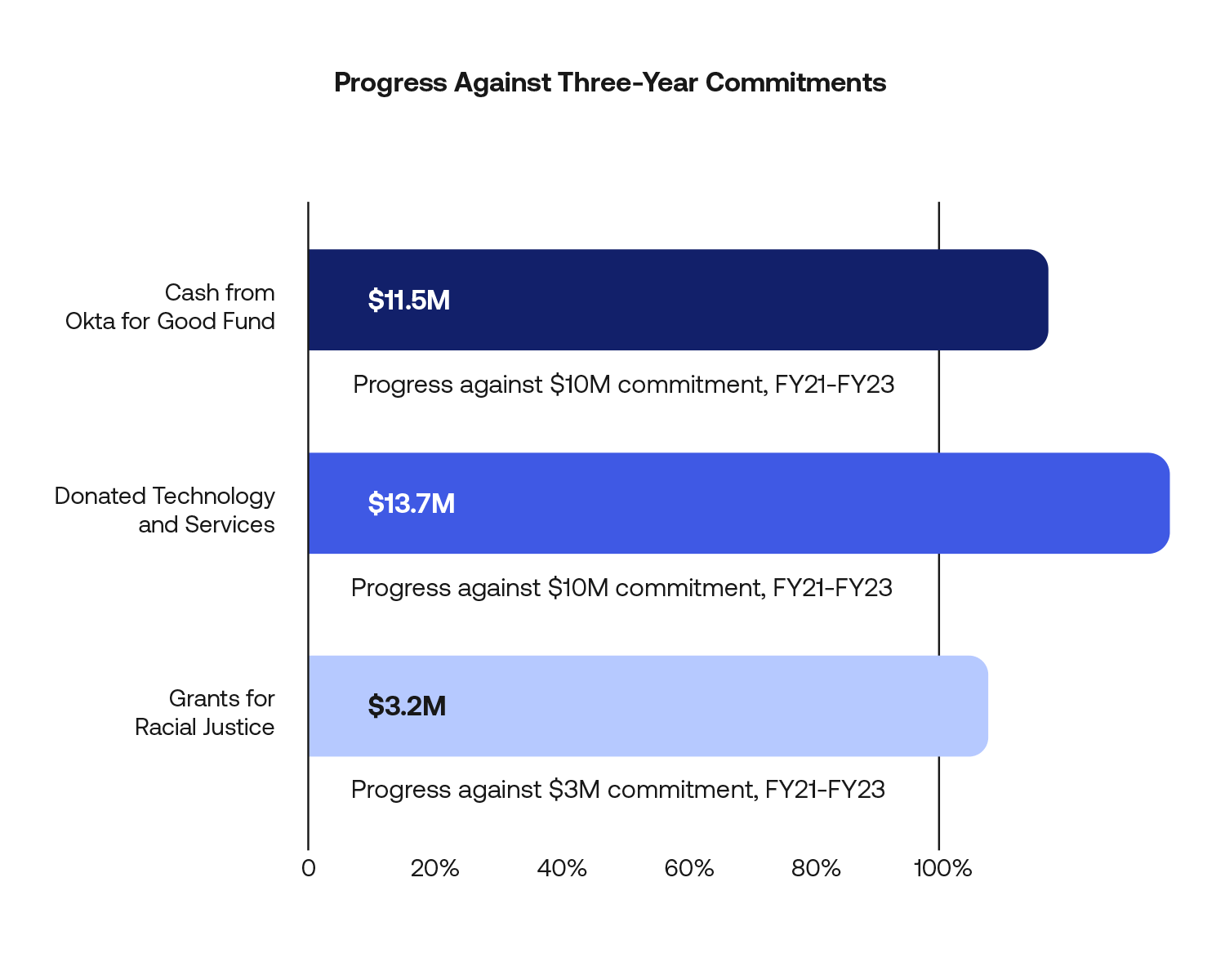 Our work: Tech for Good
Nonprofit Cybersecurity Portfolio

Nonprofit Tech Fellowship

The Innovation Lab
Grantee & customer success stories
"We're not just moving words and pictures around. We're moving actual dollars. A secure identity system is absolutely the backbone of the business, our mission, and the connection between borrowers and lenders. It's imperative for us to have a reliable, accessible, and secure identity system."
Matthew Flaming
Head of Engineering, Kiva
Our work: Empowered employees and communities
Tech Pathways Week

Increasing global reach and impact

Expanding our commitment to racial equity

Record-setting employee impact
Tech Pathways Week
In FY23, we celebrated our 6th annual Tech Pathways Week, which brought together a global community of nearly 750 employees and job seekers to address the opportunity gap in tech careers. Of student participants, 94% said the session improved their confidence in networking with professionals and 89% reported increased expectations for their education and/or careers because of the event.
More
Increasing global reach and impact
Our community impact efforts expanded with new partnerships in Australia, Canada, and the United Kingdom, and we established our first partnership in Ireland. Partners include Indigitek, hEr VOLUTION, Colorintech, and INCO Academy Ireland, respectively. We are committed to trust-based philanthropy. To better support our grantees we launched a grantee-capacity strengthening program in 2022, focused on delivering value "beyond the check" and rooted in helping grantees meet their missions.  
More
Expanding our commitment to racial equity
We evolved our Racial Justice & Equity Employee Advisory Board into an annual Fellowship program, an experiential learning opportunity designed to immerse employees in the world of philanthropy. We connected Fellows to racial equity grantees working in the voting rights space: Asian Law Caucus, Black Voters Matter Capacity Building Institute, Native American Rights Fund, and TurnUp Activism. We elevated their work among our employees, naming the systemic factors contributing to inequality in voting access, and offered tactics to begin addressing those factors.
More
Record-setting employee impact
2022 was a record-setting year for our employee impact program, with 88% of employees volunteering and/or donating and reaching nearly 4,000 nonprofits worldwide. Earlier in the year, and in response to the humanitarian crisis in Ukraine and other areas of the world, we activated a special 2:1 matching campaign deploying more than $360,000 globally. During the holiday season, we hosted our biggest Holiday Giving Campaign to date. In just under two weeks, 82% of our company participated, supporting more than 25,000 causes and providing more than $400,000 to our communities.
More
"Okta is a much-valued long-term partner of the Australian Business and Community Network, providing multi-tiered support to help Australian young people from low socio-economic areas get into careers in technology. In addition to financial support, Okta provides high-quality volunteer mentors, working directly with school students to help them explore career pathways and how to get there."
Phil Gardner
CEO, Australian Business and Community Network (ABCN)
Our work: Climate action
Emissions reductions

Climate equity grants

Climate equity & renewable energy
"Solar Stewards is honored to work with companies like Okta who understand the value of local renewable energy procurement and climate justice. Including Social RECs within their ESG strategy puts them on the leading edge of impact and equity."
Dana Clare Redden
Founder, Solar Stewards
Our work: Auth0.org philanthropy
Looking forward