Okta Privileged Access
Reduce risk with unified access and governance management for on-prem, cloud, or multi-cloud privileged resources with Okta Privileged Access.
Challenges we're solving
User experience is cumbersome and time-consuming, which results in limited adoption
A fragmented experience across identity, governance, and privileged access tools leads to a lack of policy enforcement
Traditional PAM solutions are not designed to keep up with hybrid IT or cloud-first approaches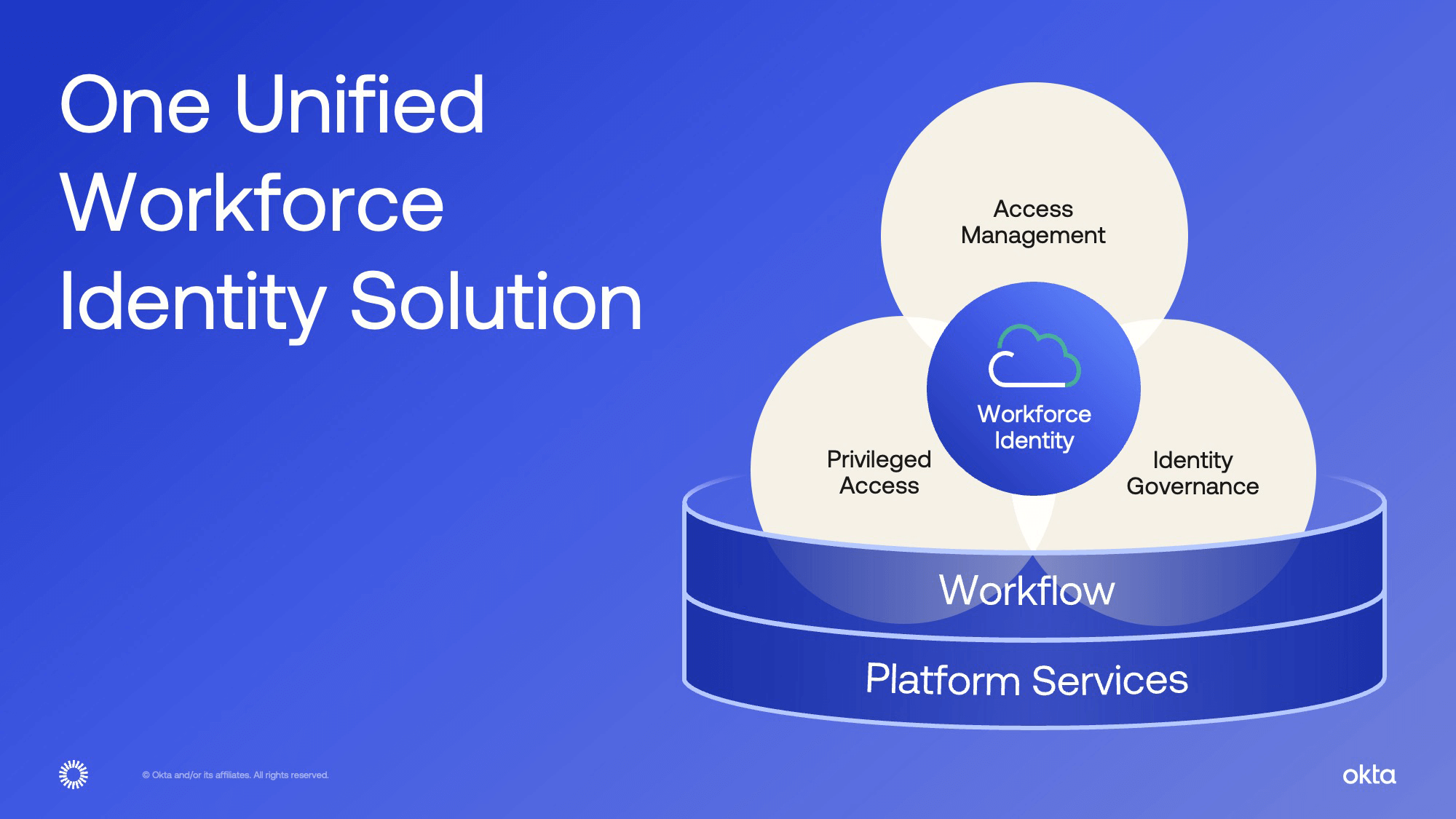 A unified workforce identity solution
How Okta Privileged Access works: 
A single control plane for managing access and maintaining governance across all of your applications, resources, and infrastructure
Maintain least privilege without relying on fragmented experiences across disparate tools
Eliminate the need for traditionally siloed IGA and PAM solutions
Harness the power of identity for highly privileged resources
Okta Privileged Access will be available in 2023
Any unreleased products, features or functionality referenced in this page are not currently available and may not be delivered on time or at all. Product announcements do not represent a commitment, obligation or promise to deliver any product, feature or functionality, and customers should not rely on them to make purchase decisions.