Okta Customer Identity
Secure your modern application by embedding Okta as the identity layer.
Okta's simple to use APIs and out-of-the-box tools enable developers to create seamless experiences for B2B and B2C use cases, while giving IT and Security teams a central place to manage security policies. Okta's API Products serve as identity building blocks for your mobile or web applications, accelerating the time-to-market of your digital transformation.
Embeddable Authentication
Provide your users a frictionless, secure experience. Leverage Okta's prebuilt UI widgets for common user flows such as login, registration, and password reset or build a completely customized experience.
Customizable user experience
Easily drop authentication into your app. Use our pre-built sign-in widget or customize the experience to match your brand.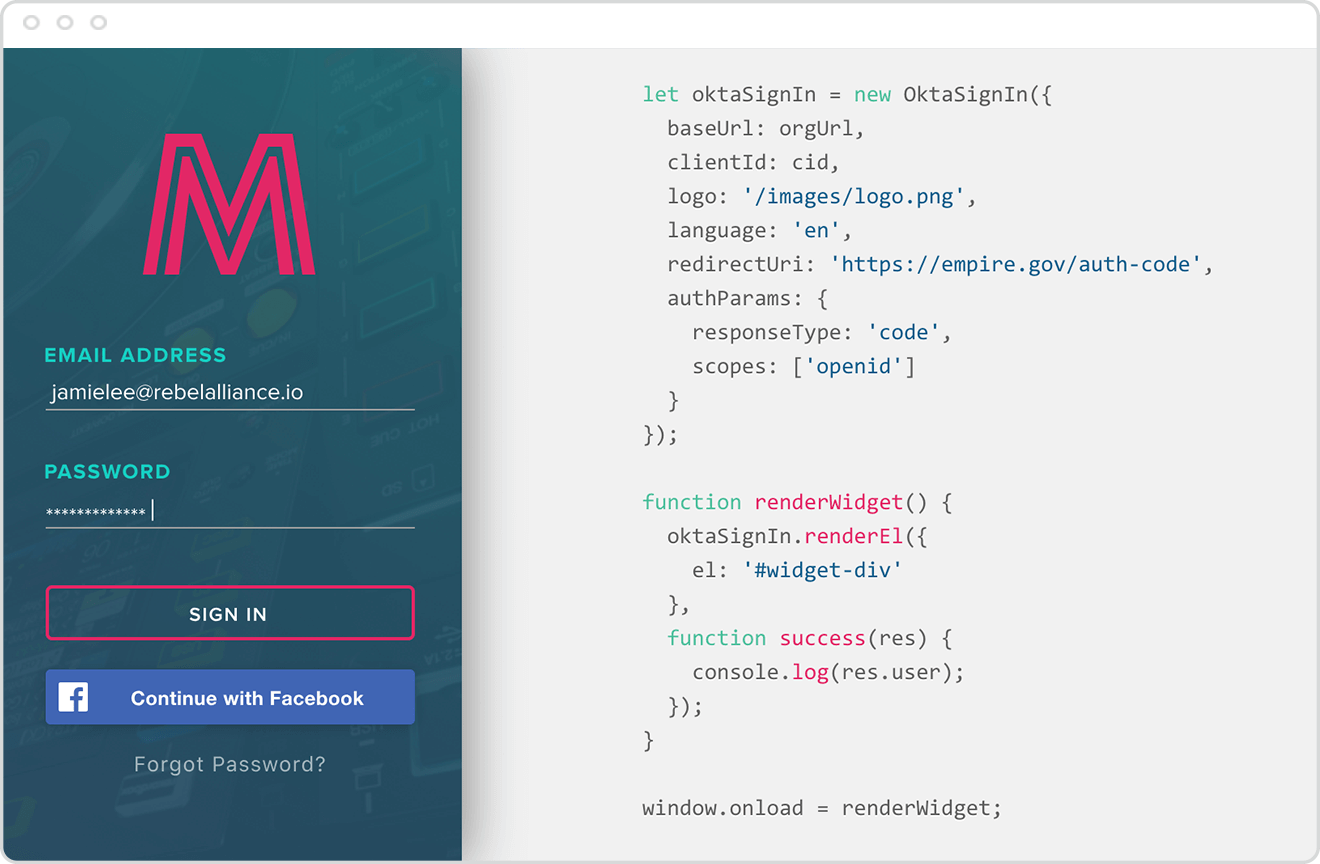 Social login
Save your users from having to create a new accounts. Sign in with popular social providers such as Google, Facebook, and LinkedIn, or any 3rd-party OIDC provider.
Out-of-the-box flows
Save time from having to build common use cases including registration and password lockout and recovery. Customize email templates and SMS responses in over 20 languages. Set trigger points and leverage webhooks to customize additional steps to create your desired workflows.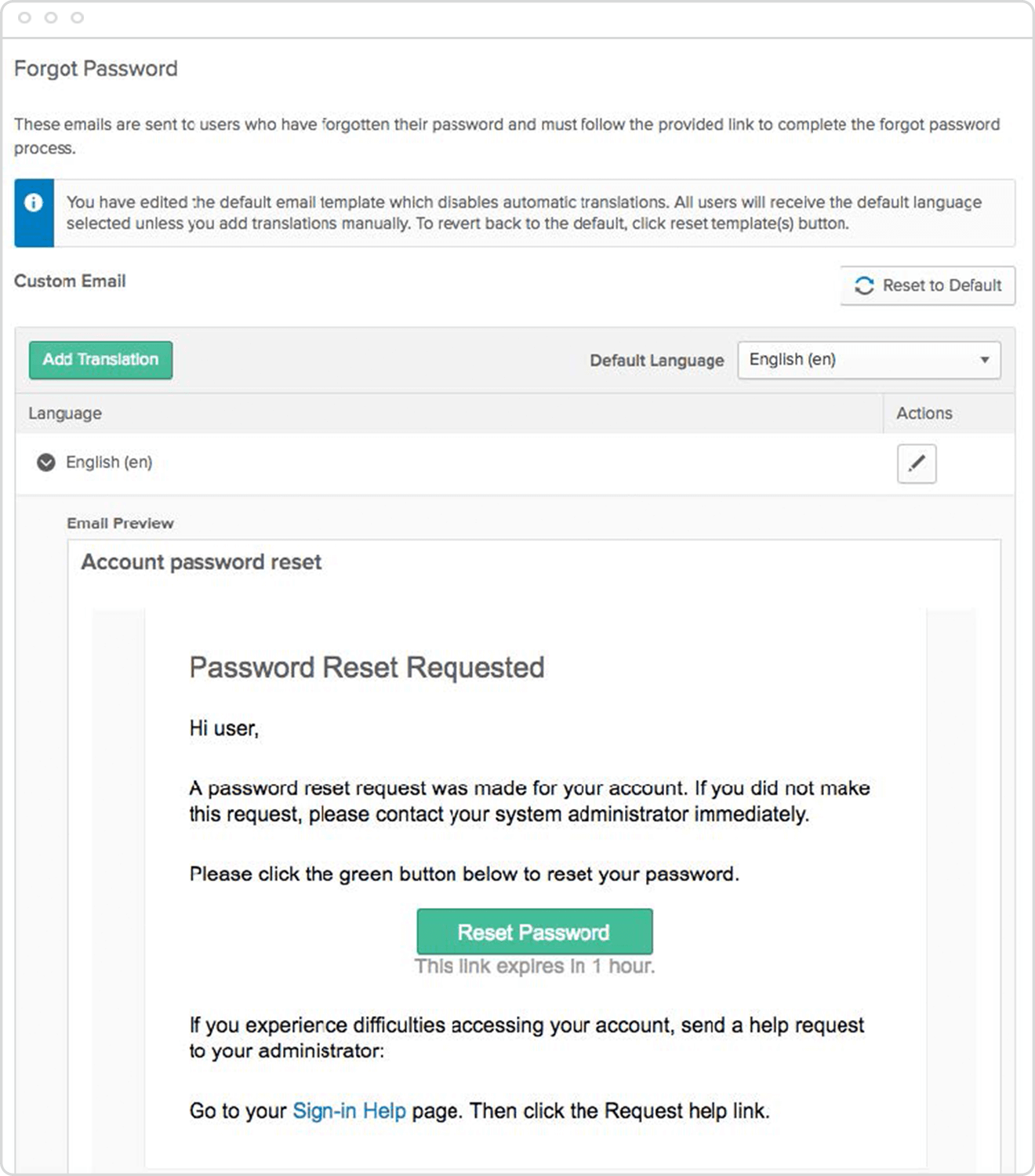 Adaptive multi-factor authentication
Add an additional layer of security to your user login without compromising user experience.  Based on login context, intelligently challenge for additional factors including SMS, biometrics, push verification, single use passcodes, or Yubikey.
Embeddable Authorization
Control which APIs your users and developers have access to using OAuth-as-a-service. Customize claims and scopes and insert external attributes using Okta's token extensibility.
Delegated authorization
Allow downstream 3rd-party applications to prompt users for permissions to access a set of their attributes (scopes) defined in Okta's Authorization Servers. Consents will remain valid until users choose to revoke these privileges.
API access management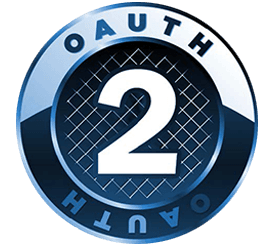 Use Okta's OAuth 2.0-as-a-service offering to secure access to the APIs you are exposing, whether to internal developers and systems or external partners and developers. Allow your IT/security team to enforce and modify policies without having to write any custom code.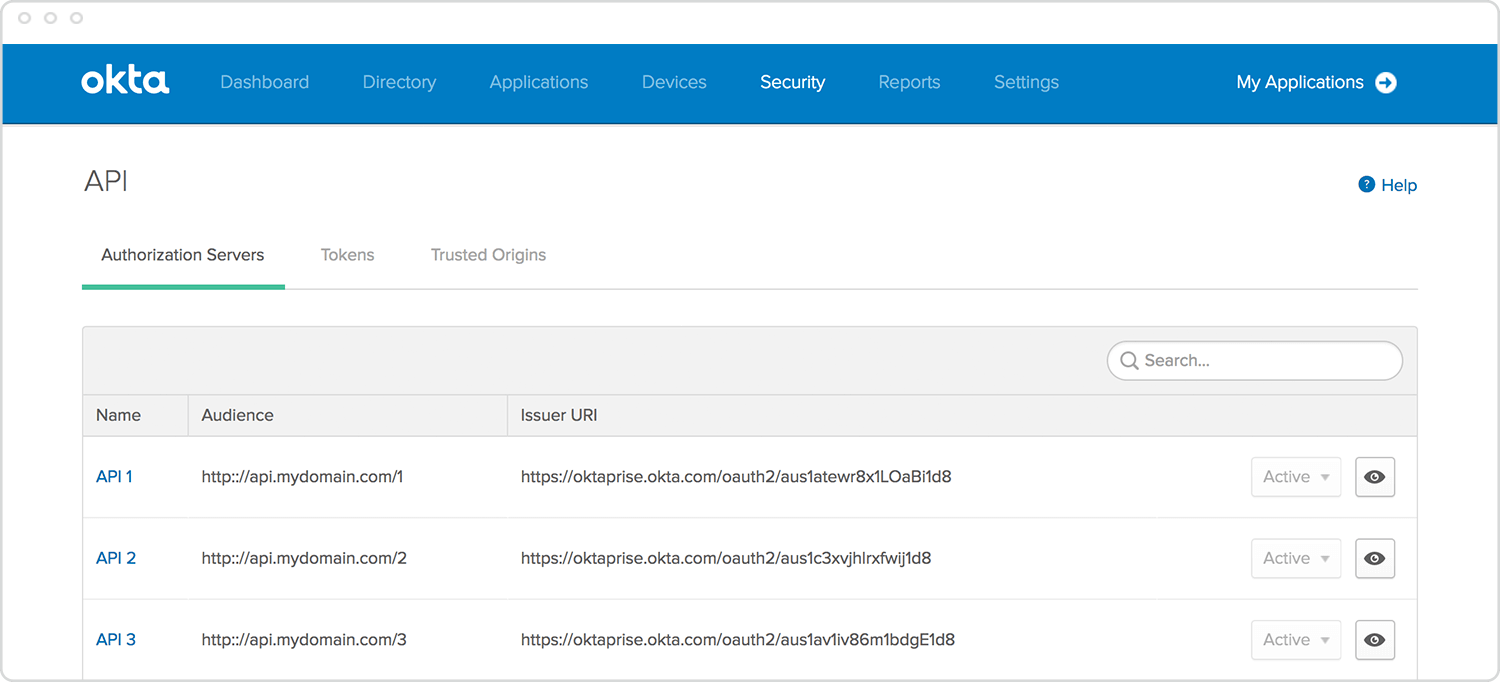 User and Policy Management
Manage your users and security policies programmatically via APIs or from Okta's user-friendly admin console. Create single-sign-on (SSO) experiences and manage the user lifecycle with automated on boarding and off boarding.
User management
Maintain all your users, groups and devices, and policies in one place, hosted in the Okta Identity Cloud. Do everything programmatically using code OR use the user friendly admin console to add, delete, or update user and groups.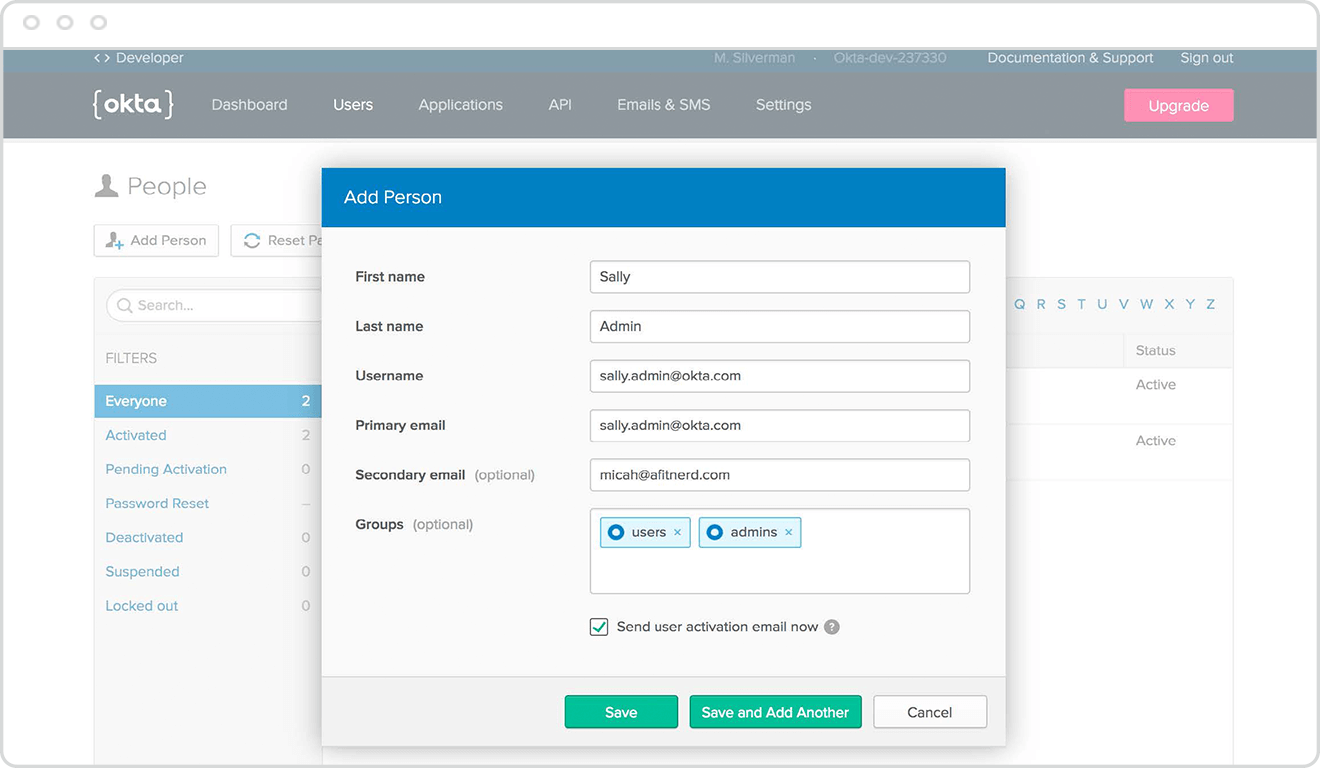 Self-service registration
Easily add the ability to allow your users to self register accounts by embedding a "Sign Up" button that links to a customizable registration form. Manage fields and post registration processes such as requiring an activation email from Okta's administration console.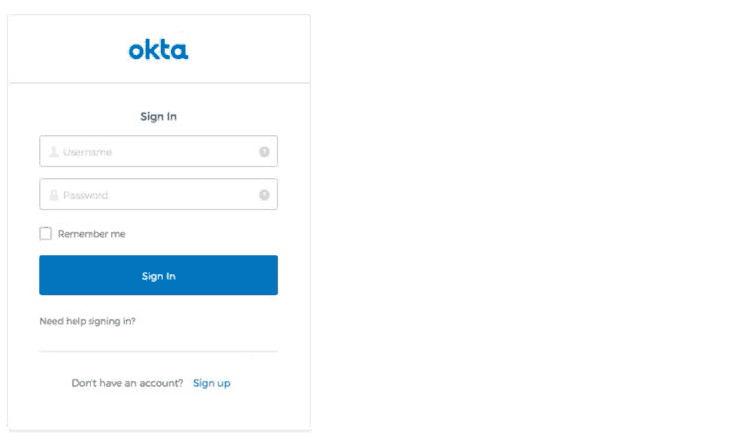 Single Sign-On and Lifecycle Management
Create seamless single-sign-on (SSO) experiences and manage user lifecycles with automated on boarding and off boarding. Easily connect your users with popular 3rd-party cloud and on-premise systems application using Okta's extensive network of 5,500+ integrations.
Developer Efficient
Ranging from "no-code" to "pro-code", get started with minimal development resources using Okta's hosted customization tools, or use Okta's SDK and REST API to build with the programming language and framework of your choice.
Hosted UX customization tools
Looking for no-code or low-code options? Design your uniquely branded sign in experience and error pages by choosing your logo, background image, themes and colors from Okta's administration console. Okta automatically translates your customization requirements into code and instantly applies changes with a click of a button.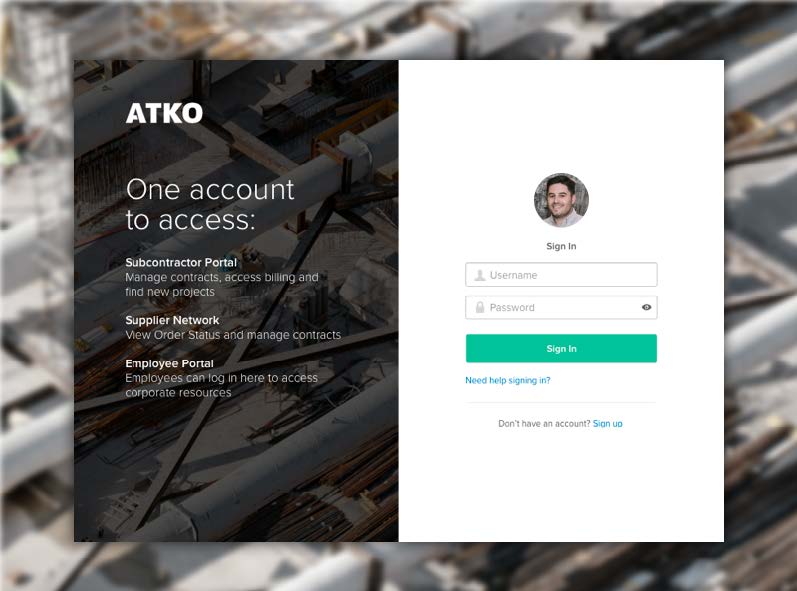 Works in the language you love
Production Ready
Scale with confidence with guaranteed 99.9% uptime SLA*. Monitor potential security threats in real-time with the admin System Log. HIPAA, FedRAMP, GDPR, and PSD2 compliant.
Real-time dashboard and system log
Real-time visibility and anomalous behavior reports.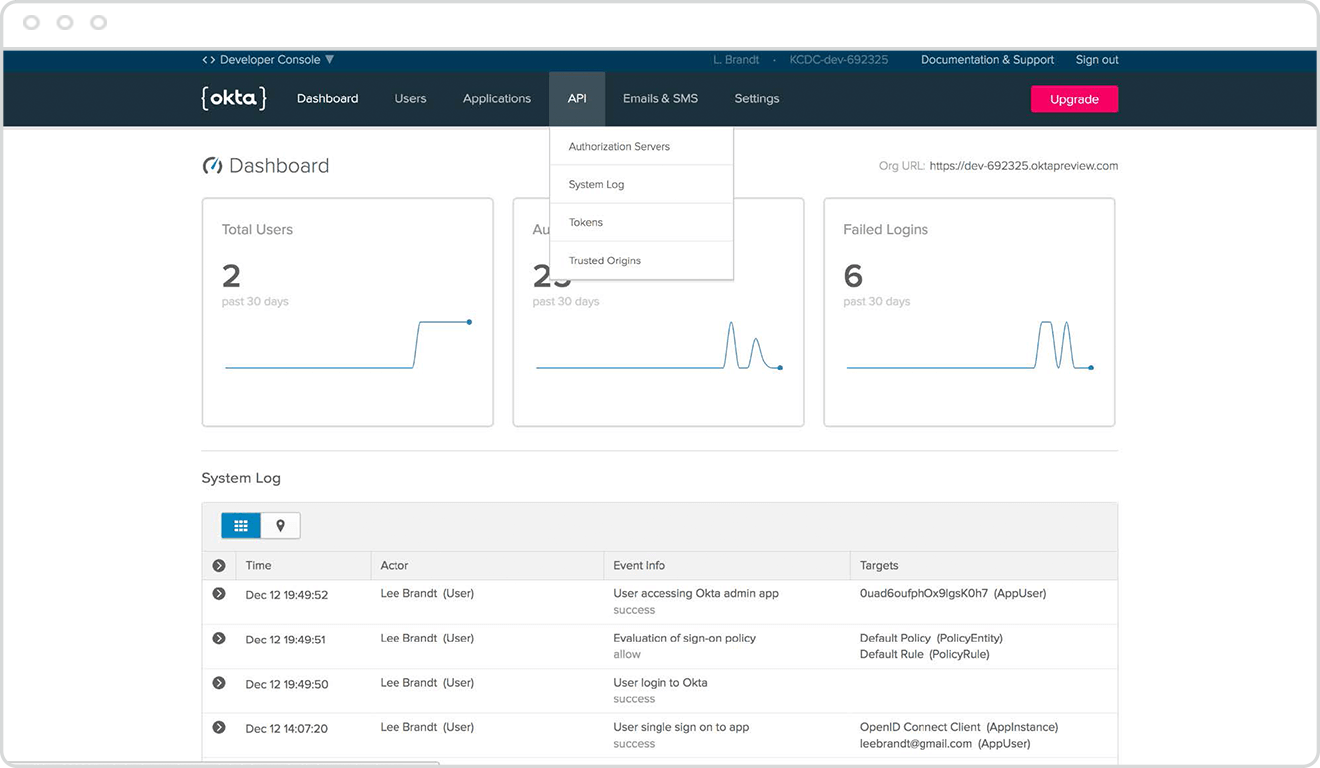 Industry certifications and compliance
HIPAA, FedRAMP, GDPR, and PSD2 / Open Banking compliant. SOC-2, ISO 27001 / 27018 Certified. Learn more ›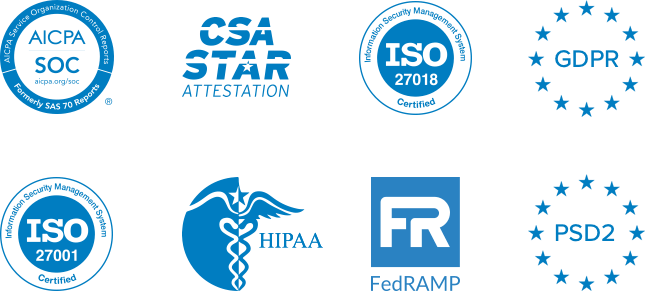 Always on
Leverage the same Okta Identity Cloud backend that millions of end users rely on to access their applications and secure their identity. Guaranteed 99.9% SLA*.
Customer Journey
JetBlue rolls out next-gen travel. Okta keeps the data safe and secure.

40
million customers per year