Enterprise Federation for Your Service
Bring enterprise users into your apps and portals
The Challenge
Scaling enterprise connections
You want people to be able to access your services with zero extra effort. That's a given. But what if they already have a corporate identity? Setting up federation with an existing identity service can take tremendous time and energy. Usually it means getting on the phone with the identity provider to configure an account. Then there's the back-and-forth of setting up SAML, provisioning users, and applying access policies. And because identity providers often implement standards a bit differently, each new federation looks like a new species.
The Solution
Okta Identity Cloud
---
Inbound Federation
Federating an organization into your app is tough. With Okta, it's easy. Think of us as your ambassadors. Okta's platform connects you to any number of federated identity providers—then negotiates implementations and manages trust.
Features
Rapidly onboard partners and customers to your application, with no extra work for your team
Make it easy for partners to manage access to your applications locally, according to their own policies and processes
Secure your connections with standards-based federation
Do it all at scale
---
Single Sign-On
If your product connects several apps together but requires people to authenticate every time they jump into a new section, you're losing major UX points. With Okta, users can click once to sign in to everything.
Features
Link any set of applications with one username, one password, and one session
Deploy prebuilt integrations into apps like Salesforce, Zendesk, Netsuite, and Box
Rely on Okta for testing and maintenance of your connectors, and get the certainty that they're always up to date
Command and control

Okta is an imminently customizable identity platform. You can quickly deploy separate Okta tenants for each of your customers or partners. Connect them to individual applications for each customer, or connect everyone to a common application. You get the full feature set for each customer, with no additional hardware or software to manage.

Flexible authentication options

Depending on each customer's needs, you can easily enable inbound SAML for some customers, provide directory integration for others, and use Okta's built-in directory for everyone else.
We provide an array of services to over one million members through our website, Rotary.org. We're looking to make the access to these applications as simple and as easy as possible. Okta simplifies the experience significantly.

– Peter Markos, CIO, Rotary International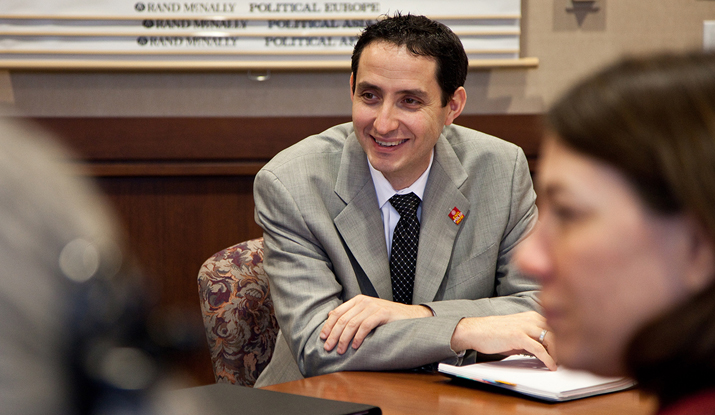 Rotary International
Rotary International used Okta to secure a digital portal for millions of members around the world.