Introducing Okta's FY24 Equity Accelerator cohort
Okta strives to extend opportunities to some of the most talented people globally, including those who might otherwise not have a chance. Our Equity Accelerator Fellowship is one such opportunity. A six-month, full-time, paid workforce development program, the Equity Accelerator Fellowship expands economic opportunity for and with under-represented talent, with an emphasis on BIPOC (Black, Indigenous, People of Color) applicants with at least five years of experience. Having just wrapped its second year, the fellowship's cohort is nothing short of impressive. Read below to learn more about the four members of the cohort.
Meet the cohort
Janzel Manalansan
Current role: Sales Operations and Strategy Program Manager
Years of Experience and any additional information: Seven years of project management experience in both tech and Big Law
Core skills: 
Communication, strategy, team building, stakeholder management, reporting, cross-functional collaboration
Professional/career goals: 
Continue to grow my tech career in the project management space! As I've been fairly industry agnostic, I'm open and curious to more opportunities like this fellowship that expand and stretch me. Having worked at both small startups and large tech giants/Big Law firms, I've realized my sweet spot is somewhere in the middle where I can be nimble and exert influence but isn't so new that some core people, processes, and systems aren't in place yet. 
I've been thinking about getting some formal people management experience, as PM roles are often about influence versus direct reports. I definitely want my next role to have more of an aspect of scale to it (whether that's touching more of a business across segments or the ability to improve a process for many). An example of this is I saw a corporate program that trains managers to be more effective — I'd love to work on something like that, where the end result/work product leaves more of a legacy!
What, according to you, is the biggest challenge/opportunity in creating and retaining balanced teams across tech companies?
Having worked in a number of professional environments now, the most balanced teams I've worked on were in places where the leadership had this as a priority, and it was seen at every level of the organization. Recruiters were given the resources needed to have pipelines of diverse candidates, interviewers were given unconscious bias training, and interview processes were fair and thoughtful from start to finish, with a clear assessment of how a candidate would fit into the greater culture.
Once employees were in the door, there were robust systems for their success — from regular development check-ins to promotion and review cycles that were truly in place to retain talent. It's incredibly difficult to have systems this robust, but it's doable! Both management and the teams that execute on this vision have to be in alignment and have the budget to make balance happen. After that, the culture built around diversity and equity is what sustains the robust system. Always easier said than done, but I've definitely worked at places that have figured something out!
Is there anything you'd like to share with the audience for them to learn more about you?
Having been in the working corporate world for seven years now, I've realized we're all figuring it out with varying levels of "success," whether that's at the individual or company level. I realized success means something different to everyone and all I really have power over is evaluating what "success" means to me and seeking places and spaces that match my own definitions.
This understanding has been a game changer for me as a first-generation, first to go to college, and oldest sibling of a Filipino-American family because it's much more empowering to realize there isn't just one way to achieve the "American dream" my parents were sold on. It's definitely been a learning curve, especially when communicating the winding path my career has taken me on to my parents and communities, but I'm proud of myself for the progress I've made and the courage I've had at every step into unfamiliar territory. I look forward to learning more about myself as this journey continues and sharing these lessons with others.
What does Janzel's manager, Quoc Tran, have to say about Janzel?
Janzel has taken her career into her own hands. From day 1, Janzel has approached everything with a growth mindset that has provided her with multiple areas for development, landing three different roles in a matter of months. Janzel started with Sales Strategy and Operations as a project manager focused on delivering eight key initiatives across the team. After crushing this, she built relationships across the business through partnering with our Public Sector team to assist with forecasting, planning, and data enrichment. Lastly, Janzel has taken on a very strategic role working with the WW Head of Sales Strategy and Operations to ensure team efficiency and effectiveness as a strategic advisor and program manager.
Where is Janzel now?
Janzel's contract was extended to continue with Okta's Sales Strategy and Operations team. She has an expanded Chief of Staff role running organizational development, culture, and standardization programs across the global team of over 20 people.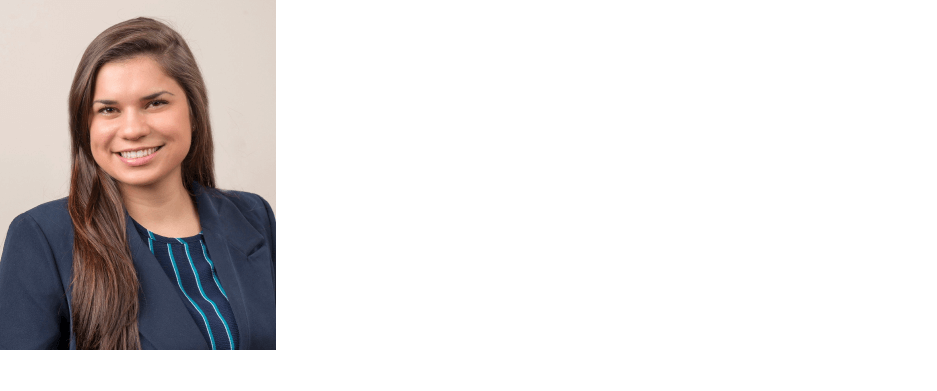 Krista Federas
Equity Accelerator role: 
Data Analyst, Compensation Strategy and Incentive Design within GTM
Years of experience: Four years of experience in operations supporting direct sales
Core skills: Data analysis, spreadsheet modeling, Google Sheets, data analytics 
Professional/career goals: Krista is deeply passionate about data science and finance. She enjoys the challenge of working at a global company that represents different cultures and currencies. As she furthers her career, Krista hopes to merge her two passions, increase the scope of her responsibilities, and help teams collaborate better. 
What is the biggest challenge/opportunity in creating and retaining balanced teams across tech companies? 
Historically, access to the opportunities that prepare candidates for careers in tech has been limited only to certain demographics. Unfortunately, that has created a belief that a balanced team cannot also be a top-performing team. In certain economic cycles, balanced teams are perceived as nice-to-haves but not necessarily must-haves, which poses a challenge to retaining balanced teams.
Is there anything you'd like to share with the audience for them to learn more about you?
I'm adopted, and I've known about being adopted my entire life from my adoptive parents. One of the challenges of being adopted (from my experience) at an early age is understanding where I "fit in" socially, academically, and in my personal life. I was fortunate enough to live in an excellent school district, so I relied heavily on guidance from teachers, peers, and school counselors to help navigate my future "path to success." 
Because of my unique perspective, I've been able to set my goals and reach them through hard work and determination. I've always wanted to beat the stigma that adopted children are somehow "failures of society" with their "inability to connect and contribute." To fight against this stigma, I've since graduated from college and hold a Bachelor's and Master's degree. I'm extremely driven and work hard to lead by example. I want to be someone that other adopted people can relate to. It's hard to fully explain (without being adopted yourself) the ambiguous sense of belonging.
What does Krista's manager, Manushi Trivedi, have to say? 
We were looking for a self-starter and eager-to-learn personality on my team. For Krista, I received a very strong recommendation from Jeff Bolger, whom she worked with on the GTMComp side. Krista has a good understanding of analyzing the data and helping articulate solutions via reporting. She also is great at customer service with internal Okta Sales teams and has resolved their inquiries effectively. With Krista, I was confident she would be a great fit for the role on my team.
Where is Krista now?
Krista is a commissions analyst within the commissions operations team at Okta supporting all account executives and sales managers in strategic, enterprise, and public sector. This team sits within accounting and works closely with sales operations, GTM compensation, FP&A, comp accounting, payroll, and HR teams. Krista enjoys solving problems and providing excellent customer service, and this role gives her the opportunity to do that. She supports account executives and their managers by calculating their commissions accurately so they get paid for all of their closed/won opportunities.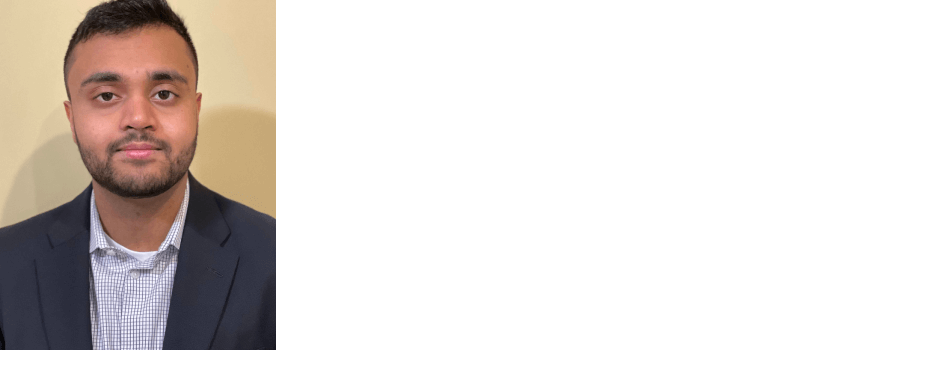 Rahul Kacham
Current role: Financial Analyst, Corporate Financial Planning and Analysis (FP&A)
Years of Experience: 2.5 years of experience
Core skills: Financial analysis, analysis tools, storytelling, problem-solving, data visualization
Professional/career goals: Venture capital, product management
What is the biggest challenge/opportunity in creating and retaining balanced teams across tech companies? 
Team dynamics such that everyone on the team has a specific strength that, when put together, makes the team much stronger and produces better outcomes for the organization. Another aspect of team dynamics is that teams are spread out across different locations and time zones, making it difficult to collaborate.
What does Rahul's manager, Colin Smith, have to say?
Rahul joined Okta and quickly ramped up his Excel and system skills using our financial planning tool, Anaplan. Not only did he learn a great deal about how a SaaS company like Okta runs its business model, but he also very quickly made an impact on the Corporate FP&A team. He helped pull together materials to present to the CFO about Okta's financials and learned how the regular financial process operates for both long- and short-term financial planning. He saved many hours helping put together analysis and materials that eventually were shown to the CFO.
Where is Rahul now?
Rahul is still on the corporate FP&A team, where he is being given more responsibility and making sure close cycles run smoothly. He is also learning more about the expense structure with the other finance partnership teams aside from the corporate team.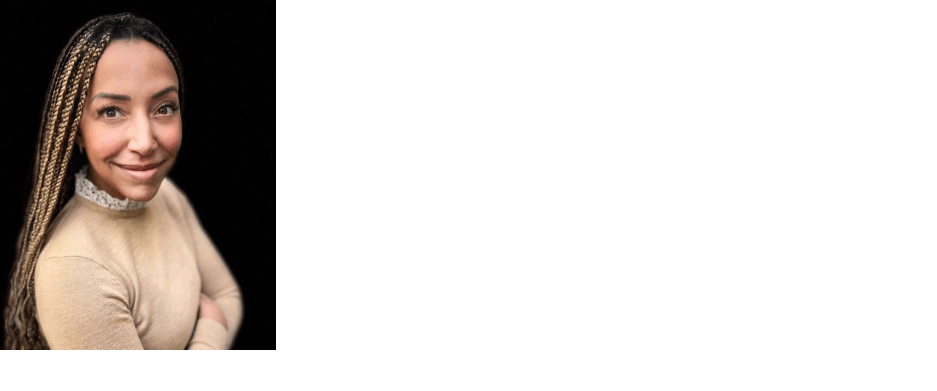 Esmé Williams-Berenc
Current role: Global Services Operations Analyst
Years of Experience: 15 years of experience in startup operations
Core skills: Cross-team collaboration, resource allocation and management, project management, system testing, conflict resolution, supervision and leadership, and stakeholder management
Professional/career goals: To be Chief of Staff to the CEO
What is the biggest challenge/opportunity in creating and retaining balanced teams across tech companies?
The biggest challenge is getting company-wide support, including the very top of the organization all the way down. Leadership at all levels must buy into the same philosophy and define clear goals, expectations, and plans on how they will deploy and meet these targets. 
The company must make this a priority and hold managers accountable for not meeting these expectations. In other words, the consequences of not recruiting and retaining a well-balanced workforce should be severe, as it does impact company profits. 
Also, DIB teams must drive into the fabric of the company that diversity in the workplace is vital for the business and deliver metrics that support this. DIB teams should not just be in place for PR purposes or optics.
What does Esme's manager, Amrita Chatterrjee have to say?
Esme joined the Global Services Strategy and Operations team in August 2021 and has been instrumental in helping the team out with a variety of data and process improvement initiatives. She is a quick learner and has an eye for detail, which was much needed for building the data models for FY24 metrics and planning. Esme helped clean up our services account executive territory mappings so that they have a clear visibility of their pipeline and can forecast deals more accurately. She has helped with quarterly bonus calculations and run cost-benefit analyses by geographies for the services team. Recently, she has started working on our month-end and quarter-end billing processes and is also taking over a more dedicated role in working with the BT team to prioritize system enhancements, bug fixes, and projects aimed at scaling and automating our business processes.
Where is Esme now?
Due to her stellar work, Esme's contract has been extended. She is currently working on multiple projects, including filling in for members of the Global Services Operations team while they are on PTO. Her ability to jump right in is uncanny and vital for running the department. Her multiple skill sets are useful, as she can adapt quickly, work cross-functionally, and get jobs done. Esme is seeking opportunities as a Senior Program Manager or Chief of Staff. She wants to leverage her experience of being responsible for overseeing the successful delivery of multiple projects with her ability to improve processes and automate workflows. Ideally, Esme sees herself becoming a permanent fixer within the Okta community and strives to convert her contractor status into full-time employment as soon as possible. 
You can learn more about Okta's Equity Accelerator Fellowship by contacting our Diversity, Inclusion & Belonging team at [email protected].