Kensho goes to market 9 months faster with Okta
Watch the Video
senior developer year's worth of time saved building an in-house authentication system
cost savings per year by redirecting engineering resources
months faster time-to-market with new apps, services, and features
anticipated reduction in customer support tickets with Okta self-service features
Making data make sense

Leveraging limited resources

A relationship built on trust

A dream deployment

Strong security, simple sign-on

Secure data, delighted customers
Kensho Technologies was built when its founders, Daniel Nadler and Peter Kruskall, realized how much potential was trapped in unstructured data. In response, they developed a machine learning and AI platform that could organize that data, allowing businesses to unlock valuable insights. When Kensho was acquired by S&P Global, Kensho gained access to S&P Global's impressive corpus of training data, and a powerful partnership was born.
Leveraging limited resources
Shortly after being acquired by S&P Global, Kensho realized it needed to rebuild its identity infrastructure. In the early days of the company, Kensho had adopted identity management products on an ad-hoc basis—but after significant growth, this infrastructure had become unsustainable and unscalable. The company needed to improve access and reduce the workload for employees by streamlining processes—without compromising security.
A relationship built on trust
Kensho quickly discovered that Okta's Workforce and Customer Identity Products offered the strong security, streamlined user experience, and scalability it was looking for. Okta also had strong APIs, plenty of out-of-the-box integrations, and good documentation. When Kensho learned that Okta shares its strong emphasis on maintaining customer trust, it sealed the deal that Okta would be a strategic partner.
Kensho designed a deployment strategy to integrate Okta with both key internal applications and customer-facing applications. Thanks to Okta APIs, Kensho was also able to customize new tools and automations. Okta Inbound Federation also allowed Kensho to integrate with other external identity providers, including with its parent company,  S&P Global. With Okta in place, Kensho's developers are free to focus on bringing innovative new products to market.
Strong security, simple sign-on
Kensho's identity infrastructure is more secure than ever before. In addition to the flexible layer of security provided by Multi-Factor Authentication, a unified identity layer provides increased visibility into each user, which allows the company to continuously monitor user activity and act quickly if malicious activity is detected. Kensho has also been able to balance security with convenience by using Okta's developer features to create user experiences with limited friction.
Secure data, delighted customers
Provisioning processes have been streamlined, and customers enjoy a simplified login process, but Kensho isn't finished streamlining the user experience. Soon, Kensho will enable customer self-service account registration, which will make it easier for customers to sign up for a Kensho account, while also reducing helpdesk ticket count by 13% or more. By tapping into Okta's analytics and monitoring capabilities, Kensho will continue to strengthen its security posture—and uphold its commitment to customer trust.
Small team, big goals
As an S&P Global subsidiary, Kensho Technologies is able to tap into its parent company's world-class data in order to develop AI and machine learning solutions. These solutions help customers make strong, data-driven decisions.  They also require strong security and a great customer experience. Find out how Okta helped Kensho accomplish all this and more—leaving the company's engineers free to focus on getting new products to market.
Watch the full video
With Okta focusing on our identity management work, our engineers are free to focus on Kensho's business priorities, whether it's meeting our clients' needs or driving innovation further and experimenting with interesting new technologies.
Bhavesh Dayalji, CEO, Kensho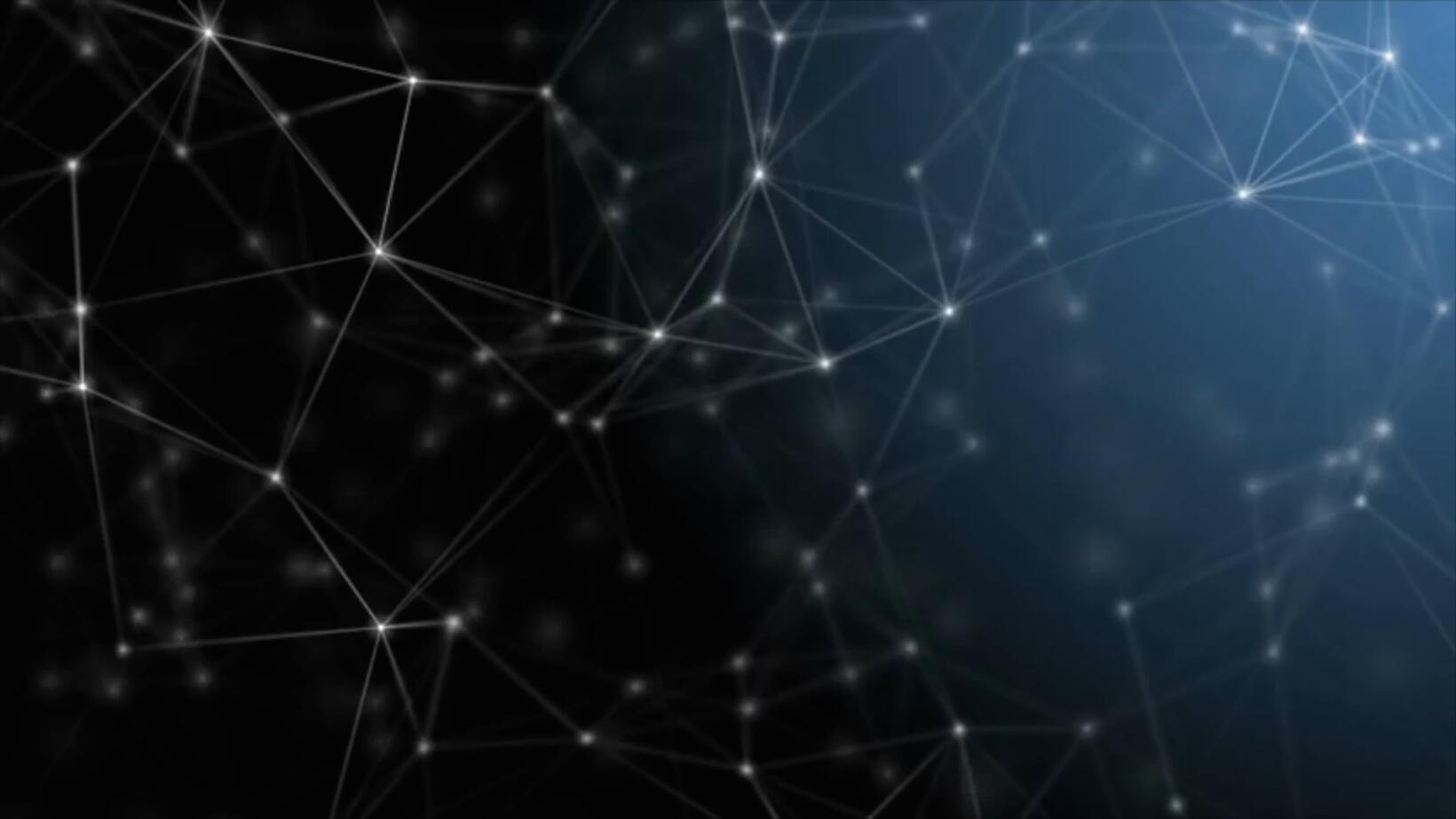 Data is everywhere—in our images, our websites, our texts, our PDFs, and more. Mostly, however, that data is unstructured, which makes it incredibly difficult to unlock valuable business insights without AI or machine learning.  
"The world is overflowing with data, and 90% of it has been created over the last few years," says Bhavesh Dayalji, Kensho Technologies' chief executive officer. 
When Harvard grads Daniel Nadler and Peter Kruskall realized how quickly the world's data was increasing, they decided to establish a new company that would help businesses put that information to work. The result was Kensho Technologies, an AI and machine learning company  that builds solutions capable of pulling valuable business insights from unstructured data for corporate clients.  
In 2018, S&P Global acquired Kensho, along with a workforce of about 100 employees, mostly engineers. Despite the acquisition, S&P Global encouraged Kensho to maintain its own independent, distinct start-up culture. Meanwhile, Kensho's existing solutions, which today include Kensho Datasets, Scribe, NERD, Link, Extract, Classify, and more, were combined with S&P Global's massive corpus of untapped training data. Ultimately, this combination would allow Kensho and S&P Global to create a powerful user-focused AI toolkit that uses machine learning to unlock even more valuable insights for other organizations. 
Engineering overload
In addition to developing new features and capabilities for Kensho's solutions, Kensho engineers were also responsible for maintaining the company's identity infrastructure. Like most start-ups, Kensho had adopted new identity management systems for new applications on an ad-hoc basis. Over time, this created a disjointed environment that led to troubleshooting, maintenance, and monitoring challenges. 
When Kensho products continued to scale both within the S&P Global organization and with S&P's own clients, Kensho quickly realized its identity maintenance challenges would need to be addressed in order to scale successfully.
At first, Kensho considered building and maintaining a new system in-house, but this would have required the full time and attention of two senior full-time developers. "We decided to find an identity management partner so our developers and engineers could focus on our business goals instead," says Dayalji. "We need our brightest people to solve our biggest, hairiest problems, and we need to provide the right tools for them to do it."
Enabling the business, protecting customers 
As Kensho began exploring its options for an identity partner, the company decided that in addition to easing the workload for its employees, creating top-tier and secure customer experiences was a priority.
As the CEO of a data-focused company, Dayalji is deeply aware of the importance of customer trust. "It's important to me because of what we're seeing in the world with cybersecurity," says Dayalji. "Access to sensitive information can unlock many different platforms in many different ways. It's really important to be sure our data is secure and that only people who need it can access it."
This is why it was so important to build a strong identity infrastructure. "An identity-first approach allows us to make sure our production systems have the right controls when it comes to permissions, access management, and privilege management, and it also lets us be more proactive about risks," says Emnet Gossaye, one of the security software engineers responsible for implementing the Okta integration at Kensho.
With the right identity partner—one with federation capabilities—Kensho would also be able to provide S&P Global users and clients with a more seamless, secure, and tailored experience. 
A consolidated solution  
After exploring the market, Kensho realized that Okta could provide everything it needed. "Okta was able to consolidate all our authentication and authorization requirements into a single location and establish a standard for all of our applications," says Gossaye.  
With Okta, Kensho would also be able to scale more easily, thanks to a strong API and good documentation that could be shared with developers for a faster implementation. The ability to use authentication protocols like SAML and OAuth to integrate with both existing and newly adopted applications was appealing as well. 
Impressive integrations  
Once Kensho made its decision, it purchased Okta products that would allow employees to access cloud-based apps easily and securely, including Okta Multi-Factor Authentication (MFA), which secures all of the company's endpoints, Single Sign-On (SSO), which consolidates all access, and Universal Directory, which houses all employee identities. 
In order to tap into the same benefits on the customer side, Kensho purchased a number of Customer Identity Access Management (CIAM) products too, including Okta Authentication, User Management, Inbound Federation, and Multi-Factor Authentication.  
Early on, Kensho decided to rely on Okta APIs as much as possible. This allowed the company to build custom tooling and set up automation that sped up the implementation, which took around 7 months in total. "We started developing our Okta deployment strategy in the first quarter of 2020. By the middle of the year, we were using it internally for our applications, and we were also able to begin onboarding customers for production. So it was a very quick, seamless deployment." 
These integrations also made it easier for the company to build the secure customer-facing market portal that would harness the combined power of Kensho's solutions and S&P's data —and provide customers with simplified access to "world-class solutions that discover, extract, link and enrich data, creating value for users at all levels and roles in an organization."
"With Okta, we've been able to integrate with a lot of the core technologies we use to build our products, including our cloud environment in AWS and our container orchestration platform," says Gossaye. "We've also been able to integrate with the external identity providers we share with our parent company." 
Delighted developers and repeat customers
With Okta handling identity access management, Kensho's developers no longer have to spend excessive amounts of time on easily automated IT maintenance tasks. "Now, they can focus on Kensho's priorities, whether we're meeting a client's needs or experimenting with interesting new technologies," says Dayalji. "That's very valuable to us."  
Kensho is also seeing a dramatic increase in how quickly it can launch new products and services. With Okta in place, it's between six and nine months faster to get new apps, services, and features to market.
Centralization has improved monitoring capabilities as well, which helps Kensho better understand how people are using its products, and more easily anticipate customer needs. 
"Whether we're gathering that insight through API-to-API communication or through user authentication, that's a critical part of how we plan to grow," says Gossaye. "It also confirms the value of our products, because we see people using them over and over again."
The recent increase in new customer registrations and engagement is a strong indicator that customers are happy with the new identity infrastructure too—even if they don't know it's there. "Implementing a unified identity layer has really helped us reach more customers, improve the speed at which we onboard new users, and improve the experience," says Gossaye. 
Invisible safeguards
Kensho has also improved its security posture by partnering with Okta. "A scalable system helps mitigate some of the risks of an ever-changing IT landscape," says Gossaye. "A strong identity and access management system ensures that we can focus on other parts of the security ecosystem—making sure that our systems are patched and our developers are focused on writing secure code."  
This is a major win since security and customer trust rank high on Kensho's list of priorities. With Okta in place, the company is able to use the principle of least privilege. APIs and automation haven't just enabled developers—they've also enabled safeguards and controls that prevent unauthorized access and manage user lifecycles.
Best of all—those safeguards are completely invisible. "Frankly, our customers don't see Okta," says Dayalji. "We can customize access without any heavy lifting. We have a strong focus on identity—but it's frictionless, so our clients can quickly get access to whatever they need." 
A strong, secure future
There's plenty of opportunity to leverage Okta in Kensho's future, whether that involves adding new integrations, taking new steps to streamline identity and access management, or further strengthening security. "Internally there's been a huge improvement in our security posture and we hope to see more of that," says Gossaye.
The company is already planning to turn on Okta self-service account registration, which will allow customers to quickly set up accounts and reset passwords. Once this feature is set up, Kensho expects to see a 13% and growing reduction in support tickets, especially related to authentication and access management issues. 
As a data-centered company, it's unsurprising that Kensho is also looking forward to tapping into Okta's analytical and reporting capabilities. "With Okta, we can continuously monitor user identities and customer identities to ensure there's no malicious activity," says Gossaye. If a malicious activity does occur, Kensho will be able to quickly mitigate the situation.
Overall, Kensho sees a bright future for its partnership with Okta. By trusting Okta with its identity access management needs, Kensho is free to focus on what it does best—providing high-quality services to S&P Global employees, their clients, and beyond.  
About Kensho Technologies
Kensho builds amazing tools to help people make fact-based decisions. At Kensho, we leverage S&P Global's world-class data to research, develop and implement leading AI and machine learning capabilities that drive fact-based decision making.