Access Across Multiple Domains
Avoid the pain of domain consolidation
The challenge
Complex directory architecture getting you down?
There's a universe of potential challenges associated with managing multiple domains. An acquisition brings in new systems and user stores that you have to connect to corporate resources. A conglomerate with independent business units needs to deliver common applications across the enterprise, but with division-specific policies. Franchisors need to extend a set of applications to thousands of franchises. Whatever situation you're facing, Okta can give all of your users secure access to the technology they need.
The solution
Okta Identity Cloud
Okta is the perfect solution for us. It wraps our IT infrastructure, security, and user management needs into one unified platform in the cloud.
Evan Trent
VP of Digital Strategy and Technology, School of Rock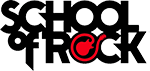 School of Rock builds successful music franchise business on solid Okta foundation
Moving into Okta has allowed our entire IT staff to move from being ticket solvers who reset passwords and provided access to systems to being business consultants and technology consultants who actually help our end users understand how the technology can help grow their businesses and get real problems solved.
-Sam Dresser, Senior Director of Information Strategy