Identity powers modern digital services for the public sector
Okta is the comprehensive Identity platform that accelerates online service delivery, secures access, and fights fraud.
Small effort. Big results.
Simplifying and securing online access can feel like a daunting challenge, but it doesn't have to be. Okta delivers modern Identity for government agencies and educational institutions so you can focus on the people you serve.
A little different. A lot of simplicity.
Okta makes it easy to adopt strong Identity security, like phishing-resistant and passwordless authentication, that simplifies login experiences and defends against sophisticated cyber attacks.
A little configuration. A lot of impact.
Okta is the neutral Identity platform that enables seamless integrations across your tech stack, including our support for Login.gov.
A little optimization. A lot of confidence.
Okta is the trusted, FedRAMP-authorized Identity leader, relentlessly committed to the security and reliability of our service.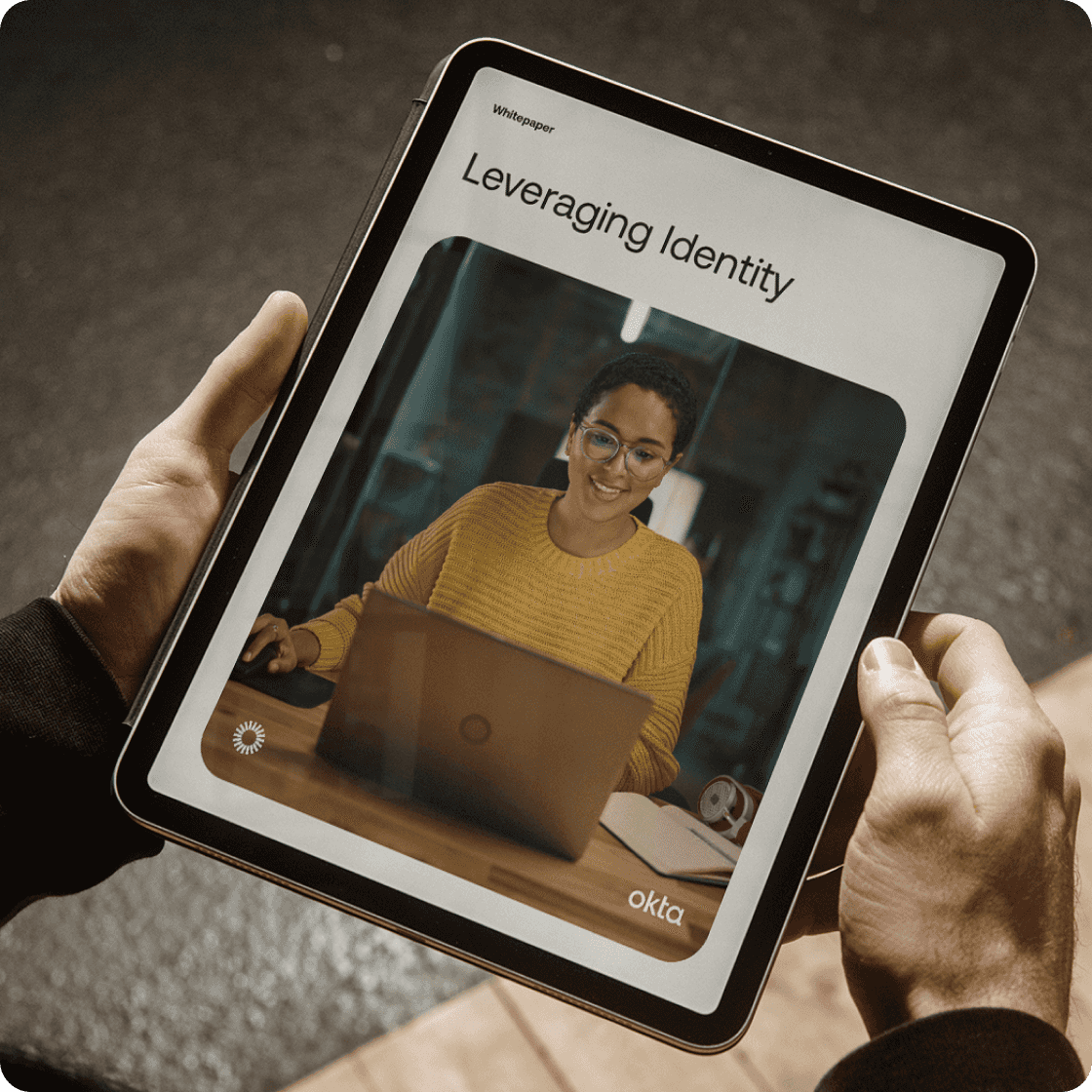 Leveraging Identity: A Public Sector Guide for External Services
Government and educational organizations provide a vast number of digital services to the American people. This unique eBook explores the challenges and solutions facing the public sector, with chapters focused on federal civilian agencies, the Department of Defense, state and local government, and higher education.
Explore more Public Sector resources
Webinar: How to Improve Your Agency's Identity Management
You know modern Identity is hard to do. You know what's easy? Trusting a company like Okta to make platform neutral, universal modern Identity simple to implement and use.
Ready for modern Identity?