When You're Hot, You're Hot: Enterprise as Silicon Valley's Star at BoxWorks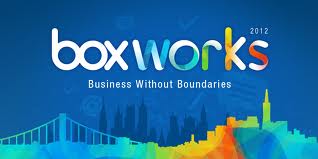 We've always said enterprise was cool. Now, it's hot. (Don't just take our word for it – take the Wall Street Journal's.) Enterprise is the "it" topic in the valley right now, and we plan on keeping it that way. Last month, our CEO Todd McKinnon spoke on the "How Enterprise Got Sexy" panel at TechCrunch Disrupt San Francisco, and this week he'll join another panel of enterprise CEOs at Box's user conference, BoxWorks.
On Tuesday, October 9, at 11:30 a.m. Todd will share the stage with Roman Stanek (CEO of GoodData), Mikkel Svane (CEO of Zendesk) and Tien Tzuo (CEO of Zuora) to discuss "Enterprise Software, Silicon Valley's Surprising Star."
They'll talk about how consumerization and the mobile revolution have jumpstarted a new era of cloud computing, an era in which enterprises are experiencing everything from massive customer traction to major funding rounds and a new wave of IPOs. It's clearly cool to build for the enterprise again.
And if you want to hear about how we help enterprises adopt cloud services — including Box — and connect them to on-premise corporate directory set-ups, you won't want to miss our Director of Product Marketing Ryan Carlson's presentation, "Okta Presents Seamless Active Directory Integration," on Monday at 12 p.m. He'll discuss our work with Box and how Okta Cloud Connect (OCC), our free Active Directory integration service provides a seamless experience many of our joint customers are already enjoying.
Our good friend and customer Ben Doyle, Enterasys' VP of global sales enablement and technology, is also speaking during the 12 p.m. slot on Monday about the company's 'dream deployment' of Box, and the benefits that they've seen as a result.
If you're attending BoxWorks at the Westin St. Francis in San Francisco, be sure to join us Monday afternoon and Tuesday morning to hear about the enterprise evolution!