Okta Partner Awards: Our Partners of the Year
At Okta, partners are fundamental in helping us to become the identity standard. From the Okta Integration Network (OIN) and our Technology Partners to our Solution Providers and GSIs, all Okta partners are truly an extension of Okta.
We're an integration company, and our success is predicated on the fact that we have a powerful partner ecosystem—our partners are essential to our customers and our business. Not only do partners accelerate our growth and connect across our technology and business ecosystem, but they also bring the future to the present for our global customers with end-to-end solutions. As we leverage our ecosystem, it's important that we celebrate the achievement and success of our partners as they solve the biggest identity challenges.
For the past five years, we've held an annual Partner Summit at the start of Oktane. We use this interactive summit to reconnect with our global partner ecosystem and spend the day exchanging ideas, hearing business updates and insights from Okta's leaders, and discussing strategies for our partner-centric next generation of growth.
Each year, we award our top partners for this growth and their accomplishments. Our award program is awarded to partners that exemplify Okta's Core Values, and we recognize partners that go above and beyond with the Partner of the Year Awards.
FY19 Core Value Awards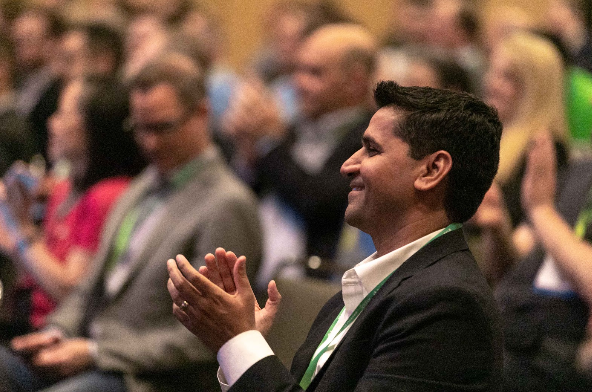 Okta's core values guide our interactions from our interview process to how we engage with our customers, and these values are important to our partners, too. These awards were presented to exemplary partners who have put customers at the forefront by delivering projects on time and on budget, innovated by bringing new implementations and ideas to life, maintained transparency across our joint sales teams, put plans in place and backed them up with integrity.
Customer Success: BeyondID received our Customer First Award, having built a successful Okta practice in a short period of time to become Okta's 1st Platinum Services Delivery specialization Solution Provider.
Innovation: Our Ace of Innovation Award went to Active Cyber, who is the partner to our partners—they will help any Okta partners who don't have delivery capabilities, get them. They are responsive and very professional. Their exceptional innovation lies in the way they mirror their own practice to key Okta Partnership announcements, most notably with SailPoint and VMware.
Transparency: Our Excellence Award for Transparency was awarded to Trace3, who has been a long time Okta partner that has sourced and worked on some of the largest and most complex projects here at Okta.
Integrity: We honored SailPoint with our Integrity Award, for having over 100 joint engagements without a single disconnect or miscommunication. Their efforts displayed integrity and unity in making sure both organizations stayed on track.
Culture: Slack received our Empower our People Award because they've worked to make it easier for us to communicate across companies, our joint customers, joint partners, and prospects. Slack has enabled our internal teams to provide significant value in the pre- and post-sales cycles on a global basis.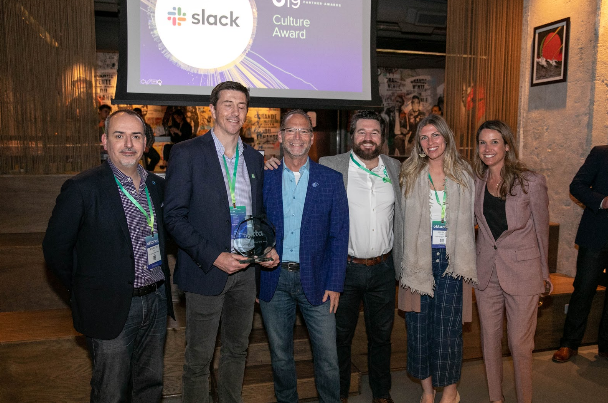 FY19 Partner of the Year Awards
Our Partner of the Year awards were achieved by partners who consistently go above and beyond as partners, dedicating themselves to Okta and our joint go-to-market. These winners have not only driven growth in terms of the number of customers they're working with, but have consistently delivered value to customers through new integrations, certifications, and services.
North America Partner of the Year: Alchemy Tech Group. "We're thrilled to receive the award. We love Okta; they've been an extremely important partner for us. We love the relationships, the people here, and the product." – Wes Davis, Partner, Alchemy Tech Group
Public Sector Partner of the Year: Carahsoft. "We're honored to be in this spot and really happy that you guys have chosen us as your distributor for Public Sector. It's a testament to a great product that Okta makes and the partnership that Allen Miller and Ted Girard have brought to our company." – Steve Jacyna, Director, Carahsoft
APAC Partner of the Year: Deloitte, Australia
EMEA Partner of the Year: Cloudworks. "It's great to receive this award as it's an acknowledgment to our systematic efforts to really get into the Okta system and the Okta technology. Also, it's an acknowledgment of our efforts so far and an inspiration for what we are going to do in the years to come." –Arne Meyer Vedø-Hansen, Senior IAM Consultant, Cloudworks
GSI Partner of the Year: Deloitte. "We are so excited to represent Deloitte here, 2 awards are more than we can ever imagine. We can't wait for the next phase of our global dominance with Okta, it's going to be epic." – Gillian Dokken, Alliance Manager, Deloitte
Technology Partner of the Year: VMware. "We are super excited to partner with Okta. It's been an incredible year since we announced the partnership. Building a lot of joint pipeline and solving customers problems together—it's been fantastic." – Joseph Razavian, Director of Business Development, VMware
Partner of the Year: Optiv. "We're really glad about the partnership as always, and we look forward to 2019. And hey, the sky's the limit right now." – Andy Walker, Senior Director, Digital Access Management, Optiv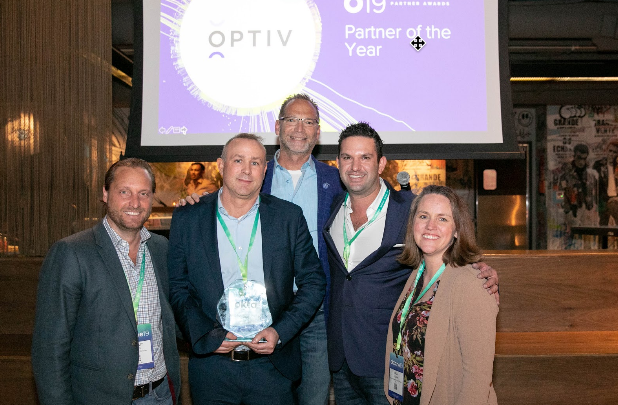 A special thank you to all of our FY19 award winners, and to our entire partner ecosystem. To learn more about our partner program, Okta Partner Connect, or become a partner, visit us here!