The identity company that stands for trust
We make customers successful by enabling them to securely use the best technologies for their business.
About Okta
Okta is the leading independent provider of identity for the enterprise. The Okta Identity Cloud enables organizations to securely connect the right people to the right technologies at the right time. With over 6,500 pre-built integrations to applications and infrastructure providers, Okta customers can easily and securely use the best technologies for their business. Over 7,950 organizations, including 20th Century Fox, JetBlue, Nordstrom, Slack, Teach for America and Twilio, trust Okta to help protect the identities of their workforces and customers.
Headquarters:
100 First Street, San Francisco, CA 94105
Pronunciation:
Okta | AHK-tuh | n.
Offices
San Francisco, San Jose, Seattle, Toronto, Chicago, Washington, D.C., London, Amsterdam, Paris, Munich, Stockholm, Sydney
Our Culture
Okta's culture is built on our vision, people and values. Our vision is to be the platform that enables any company to adopt any technology, and our people are the builders and owners who will bring that vision to life. While working towards that vision, our people embody our values of customer success, innovation, transparency and integrity.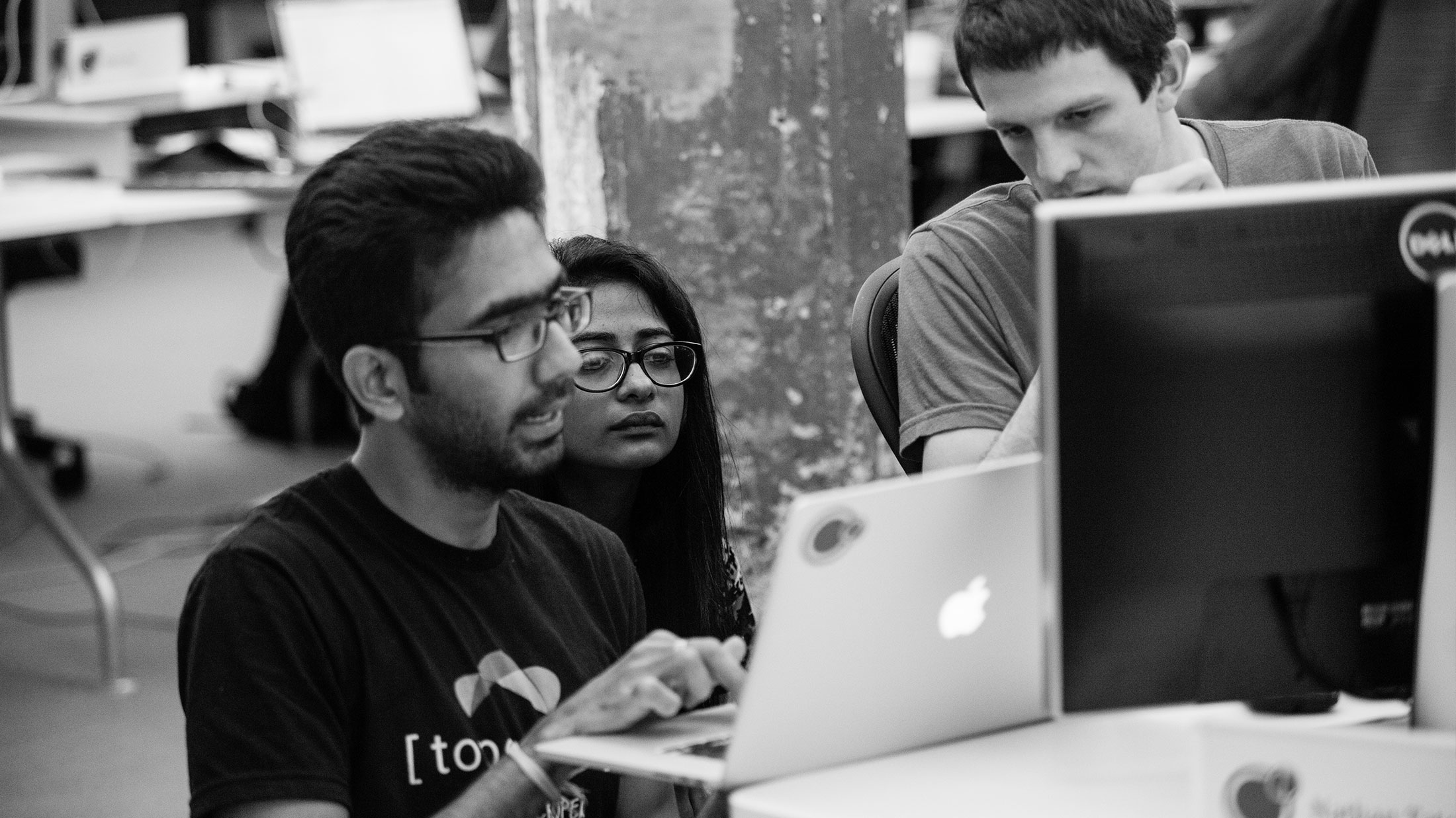 Leadership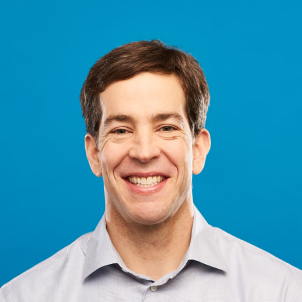 Todd McKinnon
CEO & Co-Founder
Todd McKinnon is the CEO and co-founder of Okta, the leading provider of enterprise identity, which he co-founded in2009 with Frederic Kerrest. Under Todd's leadership, Okta has transformed the way millions of people access technology and put identity at the forefront of security.
Todd's experience as a leader and technology visionary spans more than 25 years, with deep roots in enterprise software and cloud transformation. Prior to Okta, he led engineering at Salesforce.com, where he grew the team from 15 people to more than 250, and the service from two million daily transactions to more than 150 million. Todd started his career at PeopleSoft, where he held a number of engineering and leadership roles throughout his 8-year tenure.
Todd earned his bachelor's degree in management and information systems from Brigham Young University and his master's in computer science from Cal Poly San Luis Obispo. A Bay Area native, Todd is an advisor to Family House and an advocate for equality and inclusion. He is a husband and father, an exercise addict, and a mountain bike enthusiast.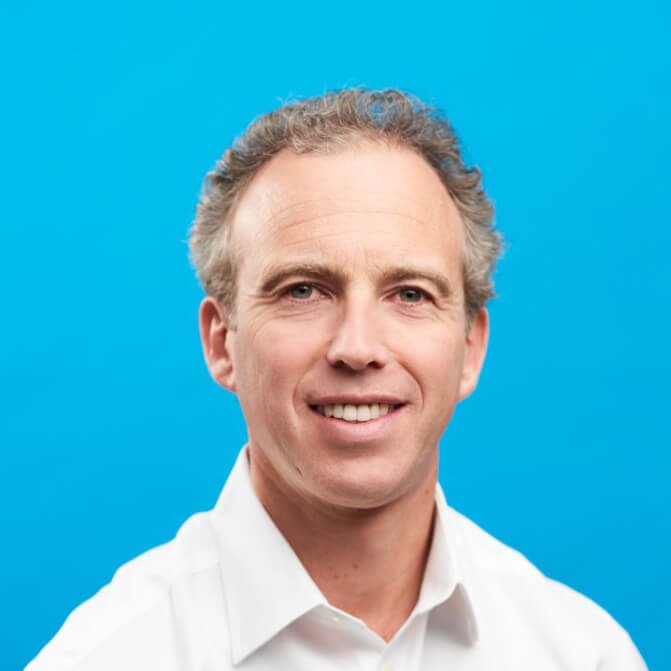 Frederic Kerrest
Executive Vice Chairperson, COO & Co-Founder
Frederic Kerrest is the Executive Vice Chairman, Chief Operating Officer, and Co-Founder of Okta. He is responsible for Okta's day-to-day operations, working with employees, partners, and customers to deliver on the company's vision of enabling any organization to use any technology. As a key member of management, Frederic helps set corporate priorities to drive success for the company and its customers. He oversees corporate strategy, corporate development, strategic partnerships, and Okta's social impact arm, Okta for Good.
Prior to Okta, Frederic worked in sales and business development at Salesforce.com, and in venture capital at Hummer Winblad Venture Partners.
Frederic co-founded and co-hosts the award winning Zero to IPO podcast, featuring Silicon Valley founders, investors, and entrepreneurs sharing insights from their experiences building businesses. He serves on the Martin Trust Center for MIT Entrepreneurship Executive Advisory Board and advises early stage software companies. Frederic is also the Chairman and Co-Founder of System1 Biosciences, a neurotherapeutics company.
Frederic earned a B.S. in computer science from Stanford University, and an M.B.A. in Entrepreneurship & Innovation from the MIT Sloan School of Management, where he was the 2008 MIT Patrick J. McGovern, Jr. Entrepreneurship Award recipient.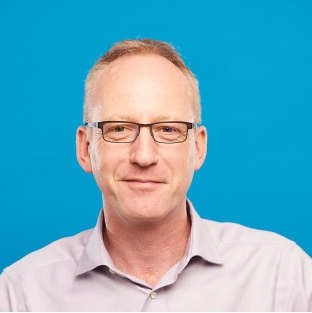 Charles Race
President, Worldwide Field Operations
As President, Worldwide Field Operations, Charles Race is responsible for growing Okta's addressable market, building a world class delivery capability built on customer and partner success, and driving revenue growth in the US and internationally. Charles' team includes worldwide sales, customer success and support, partner ecosystems, field marketing, professional services and business operations.
Charles brings more than 25 years of technology and leadership experience to Okta, having most recently spent the last 11 years in various leadership roles at Informatica. As Informatica's Executive Vice President of Worldwide Field Operations, Charles gained extensive go-to-market experience across global sales, business development, services and support. Charles has also held a variety of leadership roles at Hummingbird, uSwitch, Phillips and Rolls-Royce Industrial Power.
He earned a B.E. in computer science from the University of York.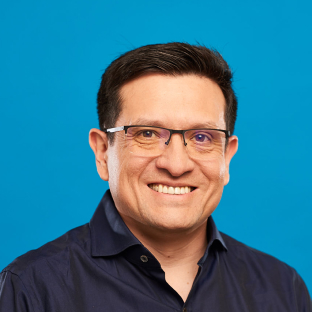 Hector Aguilar
President, Technology
Hector Aguilar is the President of Technology at Okta. As President, Hector is responsible for running engineering and technology for Okta, developing strategic planning for the direction of product development activities and managing the engineering team.
Prior to Okta, Hector served in a variety of roles at ArcSight since its inception, driving technology development as the CTO and Vice President of Software Development for the company during its successful IPO in 2008 and after its acquisition by Hewlett Packard. Hector also has experience in software engineering and management at Impresse, ICA, Grupo Televisa and Ericsson, bringing over eighteen years of networking, security and software development experience to Okta.
Hector earned his bachelor's degree in electronic systems engineering as well as his master's degree in computer science from the Instituto Tecnológico y de Estudios Superiores de Monterrey. Hector also enjoys running and taking bike rides with his family.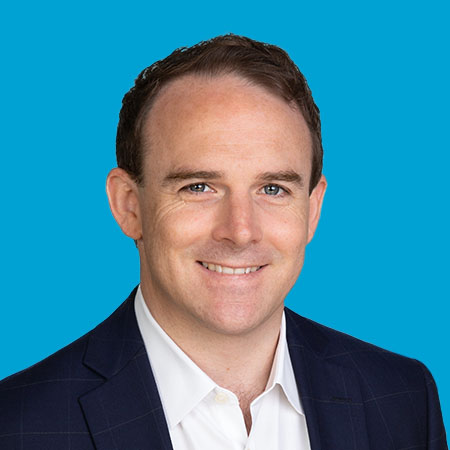 David Bradbury
Chief Security Officer
David Bradbury is Chief Security Officer at Okta. As CSO, he leads overall security execution for the organization and his team is responsible for navigating the evolving threat landscape to best protect employees and customers. In addition, he is instrumental in helping Okta's customers continue to adopt and accelerate Zero Trust security strategies. 
Prior to joining Okta, Bradbury was Senior Vice President and Chief Security Officer at Symantec where he led and had global oversight of all cyber security and physical security programs. 
Bradbury has built an international reputation for leading and delivering cybersecurity at scale. He has worked across his native Australia, as well as in the United Kingdom and the United States, leading highly-regarded security teams at some of the world's largest banks, including ABN AMRO, Barclays, Morgan Stanley and the Commonwealth Bank of Australia. He holds a B.S. in Computer Science from the University of Sydney.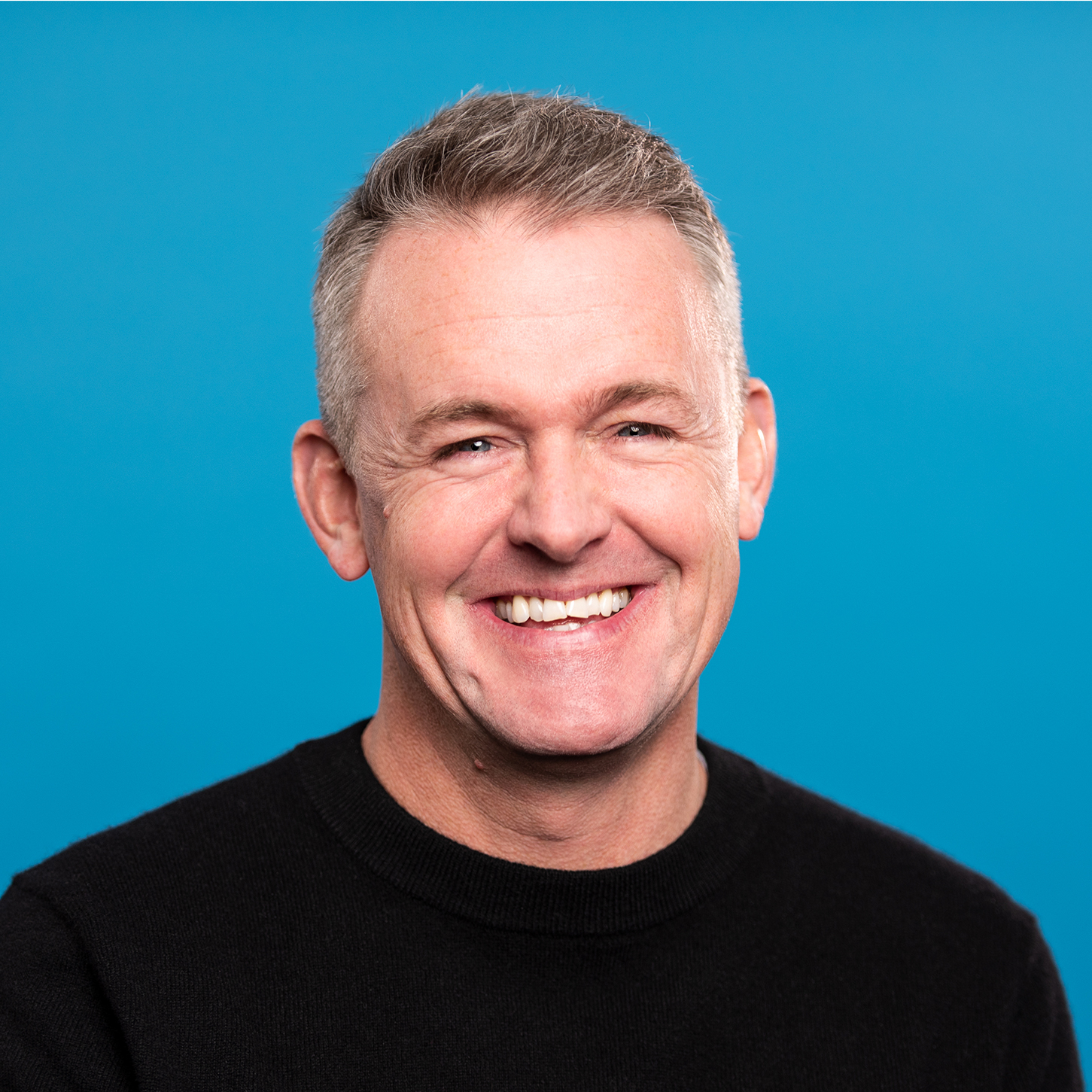 Ryan Carlson
Chief Marketing Officer
Ryan Carlson is the Chief Marketing Officer. He oversees all aspects of Okta's global marketing function, including product marketing, field enablement, demand generation, sales development, corporate marketing and pipeline operations. His team is responsible for building the brand and creating customer demand in markets around the world.
Before joining Okta in 2011 to lead product marketing, Ryan built marketing and product organizations at startups and technology companies, such as Redwood Systems, Xilinx, Velio, and Cypress.
Ryan received his MBA from Columbia University and his BS in Electrical Engineering from the University of Colorado. He lives in Oakland with his wife and two young daughters. A few of the hobbies he has given up include backpacking, fly-fishing, and exercise.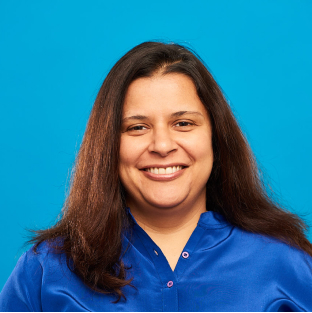 Diya Jolly
Chief Product Officer
Diya Jolly is Chief Product Officer at Okta. As CPO, Diya leads product innovation for both workforce and customer identity. She plays an instrumental role in furthering Okta's product leadership, enabling any organization to use any technology.
Diya joined Okta from Google, where she was Vice President of Product Management, driving large-scale adoption for some of the company's most critical products including Google Home, Nest, YouTube monetization and Gmail monetization. She served in those roles from 2011 until 2019. Previously, Diya was Vice President of Product at FreeWheel and held various product roles at Microsoft and Motorola. Diya received her MBA from Harvard Business School and attended the University of Michigan as an undergraduate.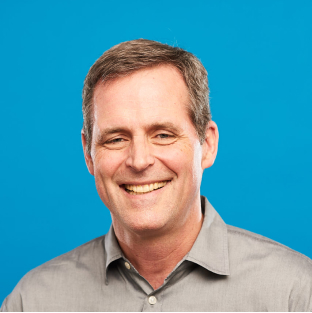 Bill Losch
Chief Financial Officer
Bill Losch is the Chief Financial Officer at Okta. As CFO, Bill manages Finance, Investor Relations and Workplace Services. He also plays an instrumental role in managing the company's continued growth and expansion into new markets.
Prior to Okta, Bill served as CFO at MobiTV, Inc., a leading technology platform provider of multiscreen video delivery services. Bill also served as the Chief Accounting Officer at DreamWorks Animation, SKG, Inc., as Vice President of Finance and Chief Accounting Officer at Yahoo! Inc., and has held various leadership positions at Universal Studios, Inc. and KPMG, bringing to Okta more than 20 years of corporate financial experience. Bill currently serves on the board of directors of Druva, Inc.
Bill earned his bachelor's degree in economics from the University of California, Los Angeles, and is a licensed CPA (inactive) in the State of California. Bill also enjoys running, hiking, and all Bay Area sports teams.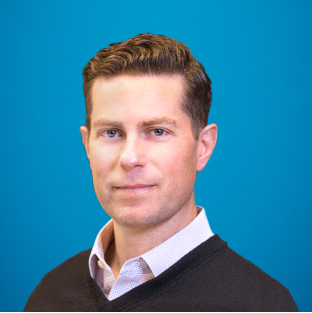 Jon Runyan
General Counsel
Jon Runyan is Okta's General Counsel. As GC, Jon oversees all of the company's legal affairs worldwide. In addition to running the legal department, Jon is also a key executive contributor to a number of cross-functional strategic initiatives throughout the company.
Before joining Okta, Jon served as Okta's outside corporate counsel from the time of its formation. In private practice, Jon was a partner in Goodwin Procter's San Francisco offices as a member of the firm's Technology Companies practice. Prior to joining Goodwin Procter, Jon was an associate in Gunderson Dettmer's Menlo Park offices.
Jon holds a bachelor's degree in Business Administration from San Diego State University, an MBA from the Yale School of Management, and a JD from U.C. Hastings, where he was a member of the Hastings Law Journal.
When not in the office, Jon enjoys hiking with his family in Marin County, golfing, fishing and is an avid San Francisco Giants and San Diego Chargers fan.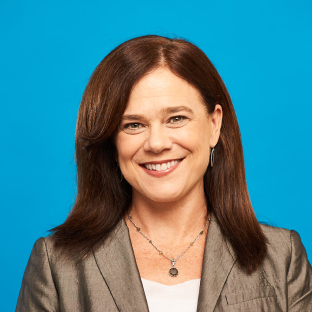 Angela Grady
Executive Vice President and Chief of Staff to the CEO
Angela Grady is Executive Vice President & Chief of Staff to the CEO at Okta. She is responsible for driving the company's strategy and planning process and has oversight for all company execution. She works closely with the CEO and executive team to advance the company's top initiatives that involve multiple functional groups, ensuring we achieve results.
Angela brings 30 years of experience to Okta, with a background in global operations, professional services, sales and marketing. She is a passionate, driven leader who thrives on building successful, cross-functional teams and delivering outcomes at both strategic and tactical levels.
Prior to joining Okta, she spent 9+ years at Salesforce.com, building out their professional services operation and growing it 10x during her tenure. She went on to create a core operations function for Salesforce's emerging businesses, including Data.com and the Marketing Cloud, helping to integrate them as well as to run the day-to-day operation of these organizations. Prior to Salesforce, she spent almost a decade at Sun Microsystems and built its analyst relations function from scratch.
Angela earned her bachelor's degree in English Literature at the University of California, Los Angeles. She enjoys cooking, running and traveling the world with her family.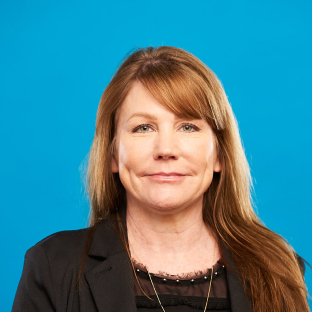 Kristina Johnson
Chief People Officer
Kristina Johnson is Okta's Chief People Officer, leading the organization's global People function. She is responsible for the company's human capital management strategy, and oversees talent acquisition, talent development, total rewards, and engagement programs.
Kristina brings more than 20 years of human resources experience to Okta and has worked across a variety of industries, including technology, software, consulting and engineering, ranging from start-ups to large multi-national established businesses. She is an experienced leader of global teams and adept at driving change management across diverse regions.
Prior to joining Okta, Kristina oversaw the international human resource function for EnerNOC, a leading provider of energy management software, where she was the HR lead responsible for executing several mergers and acquisitions from early due diligence through long-term integration.
Kristina earned her Bachelor's degree in English Literature and Master's Degree in Business at California State University of East Bay. Outside of Okta, she enjoys exercising, golfing and spending time with her family.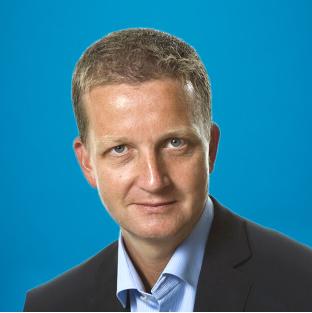 Jesper Frederiksen
General Manager, EMEA
As General Manager, EMEA, Jesper Frederiksen is responsible for driving Okta's growth in Europe, the Middle East and Africa. He is also tasked with developing and retaining talent, driving customer success, giving back to the local community and increasing Okta's brand awareness in the region.
 
Jesper brings more than 25 years of sales, technology and leadership experience to Okta, most recently spending four years with DocuSign, leading the company's expansion across EMEA as Vice President and General Manager. Prior to DocuSign, Jesper held various leadership roles at Parallels, Symantec, Google and NetIQ.
 
Outside of work, Jesper enjoys running, playing golf, reading and traveling. Having lived in Denmark, Germany and the UK, Jesper considers himself a "true European."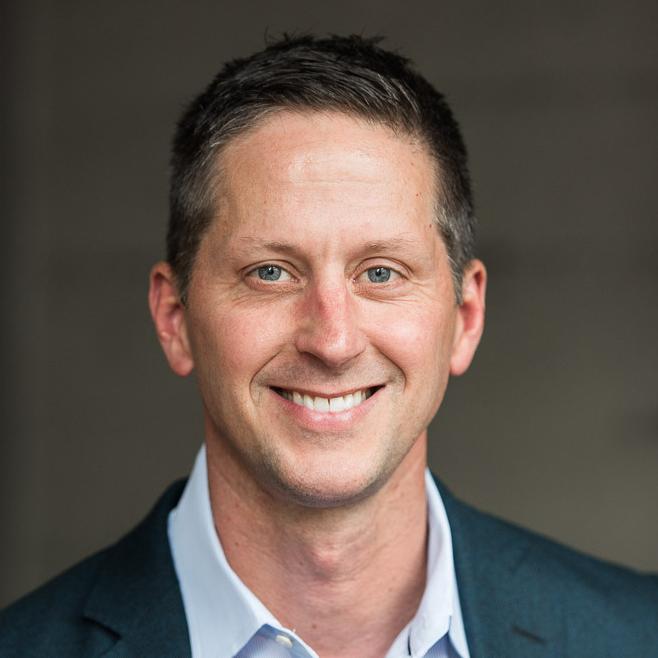 Chris Kramer
Chief Accounting Officer
Chris Kramer is the Chief Accounting Officer at Okta.  As Chief Accounting Officer, Chris manages Okta's accounting, tax and procurement operations.
Prior to Okta, Chris served as Vice President, Corporate Controller of Cyan, Inc., a global supplier of software-defined networks, and as Vice President, Assistant Controller of Riverbed Technology, an information technology performance company.  Chris also held various finance positions with Varian, Inc., SOLA International, eMusic, PricewaterhouseCoopers and Ernst & Young.
Mr. Kramer earned his Bachelor of Science in accounting from California Polytechnic State University, San Luis Obispo, and is a licensed CPA (inactive) in the State of California. Mr. Kramer enjoys running, biking, surfing and other outdoor activities.