B2B Integration
Effortlessly integrate with enterprise directories or identity providers.
On average, the total cost of ownership of building and maintaining a B2B SAML integration in-house is $20k per integration.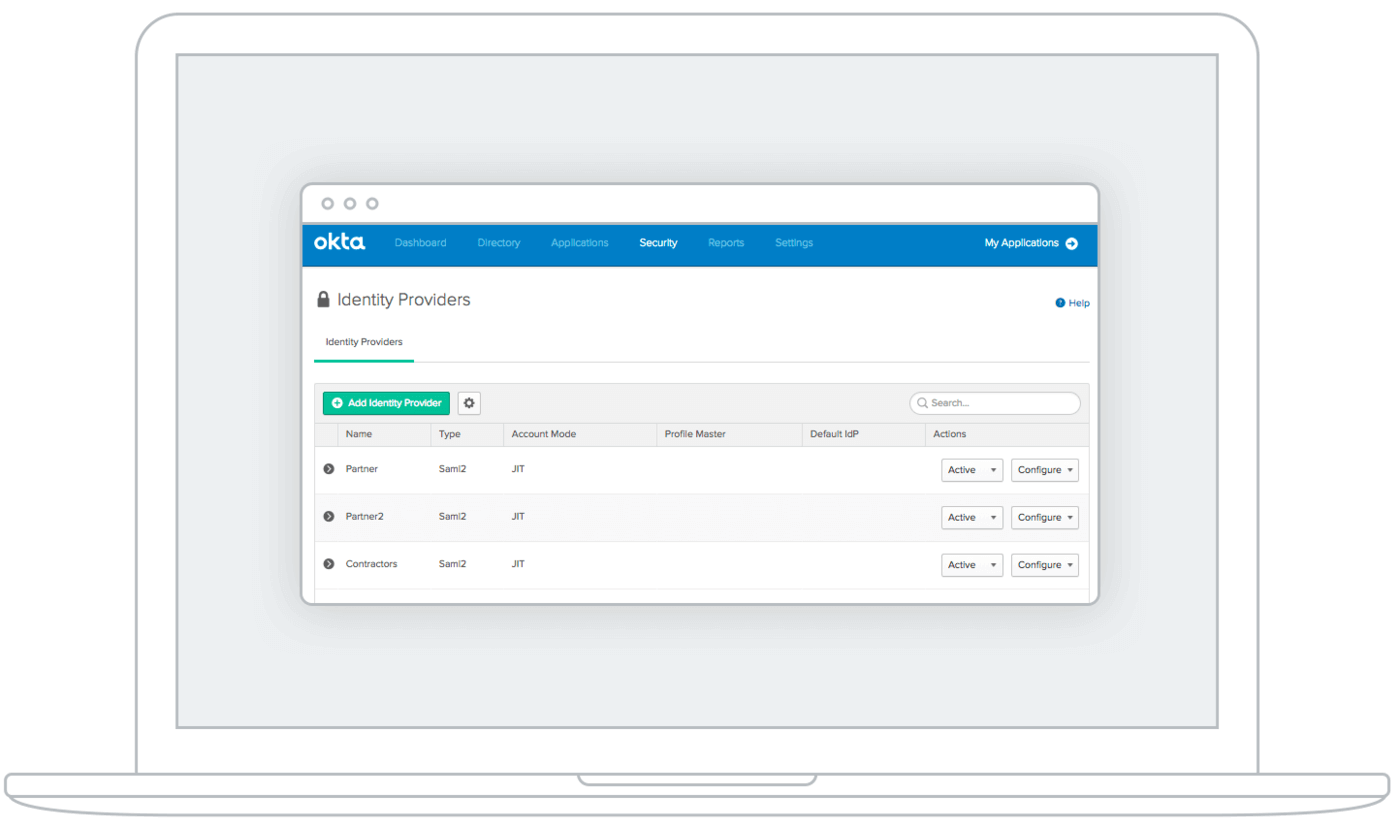 Inbound federation
Easily connect with partners that have their own IDP or access management deployment; federate using SAML or OIDC.

Generic OIDC
Allow users to sign in with their existing identity from any OIDC-compliant system.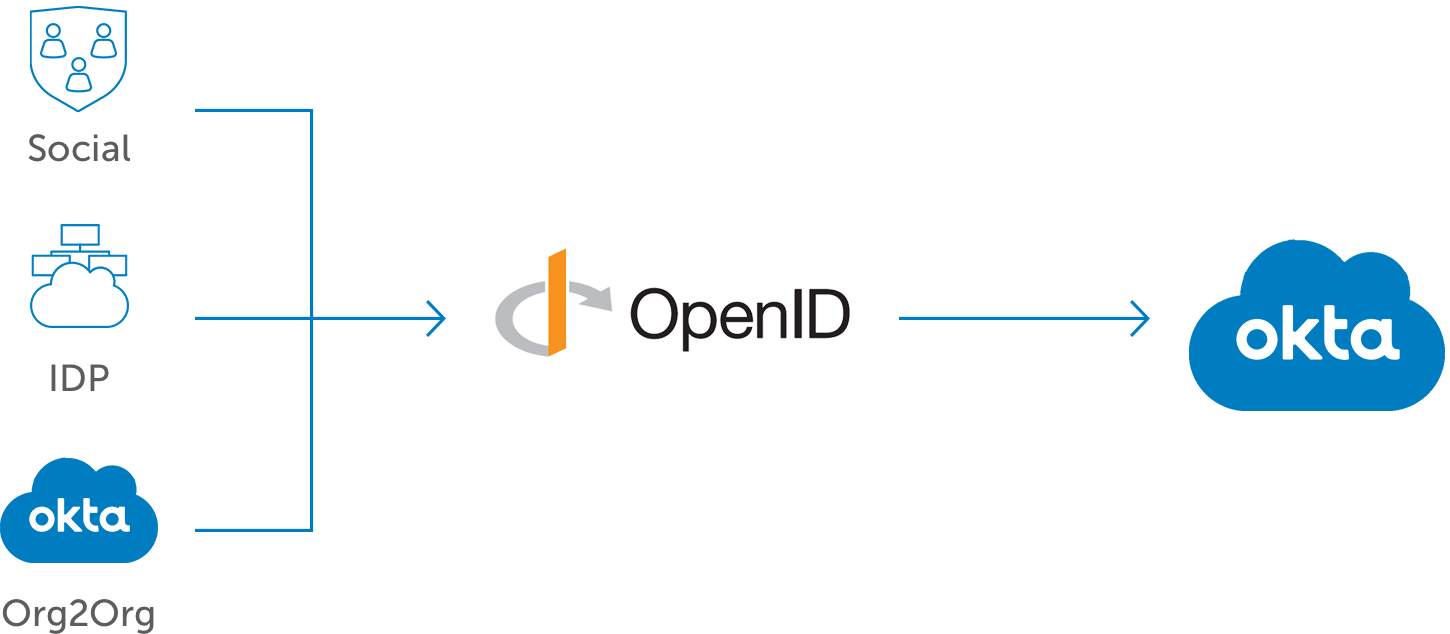 Command and control
Okta is a customizable identity platform. You can quickly deploy separate Okta tenants for each of your customers or partners. Connect them to individual applications for each customer, or connect everyone to a common application.
Employee and customer
Employee and partner
Multi customer
Employee and customer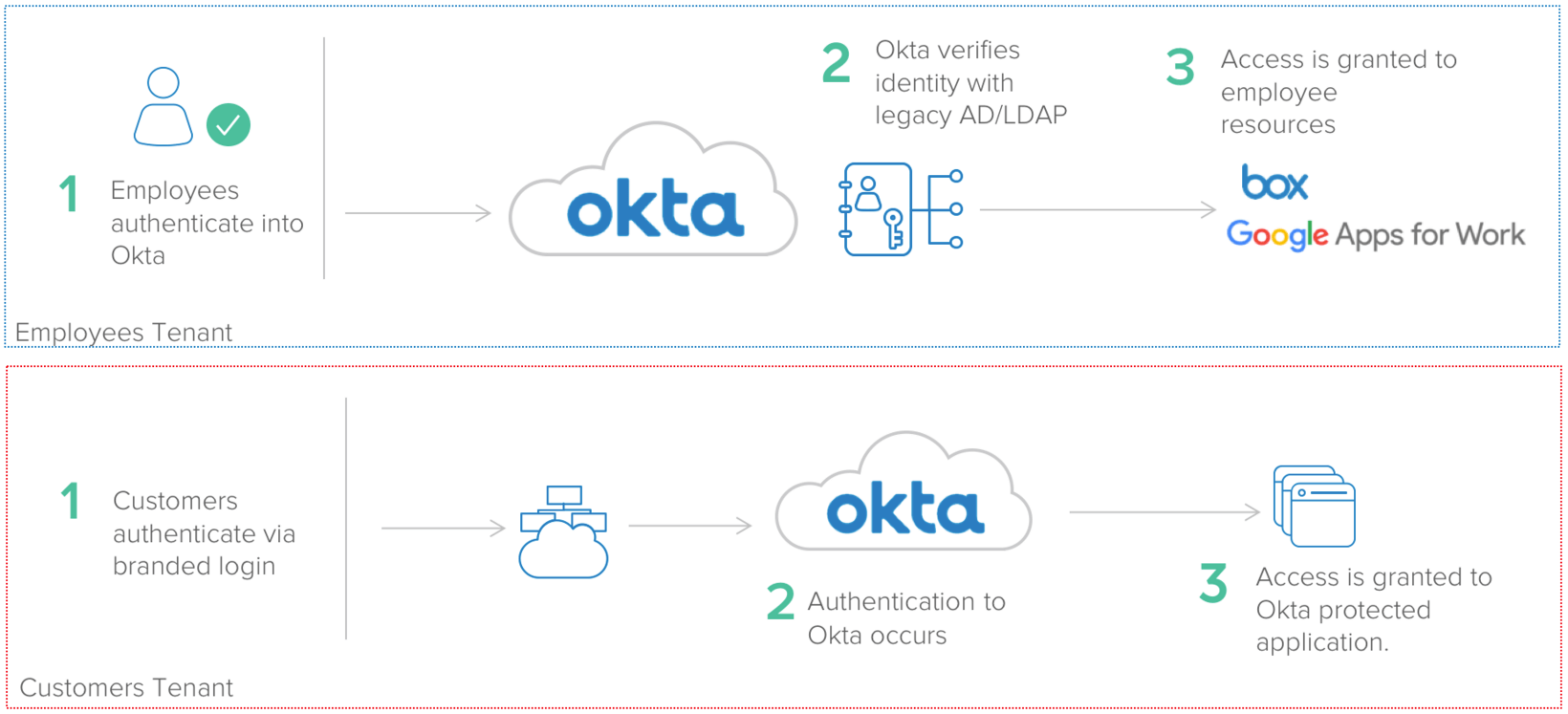 Securely segregate your internal workforce and external customer base.
More
Employee and partner
Separate partner identities to live in distinct entities while preserving all your internal employee identities.
More
Multi customer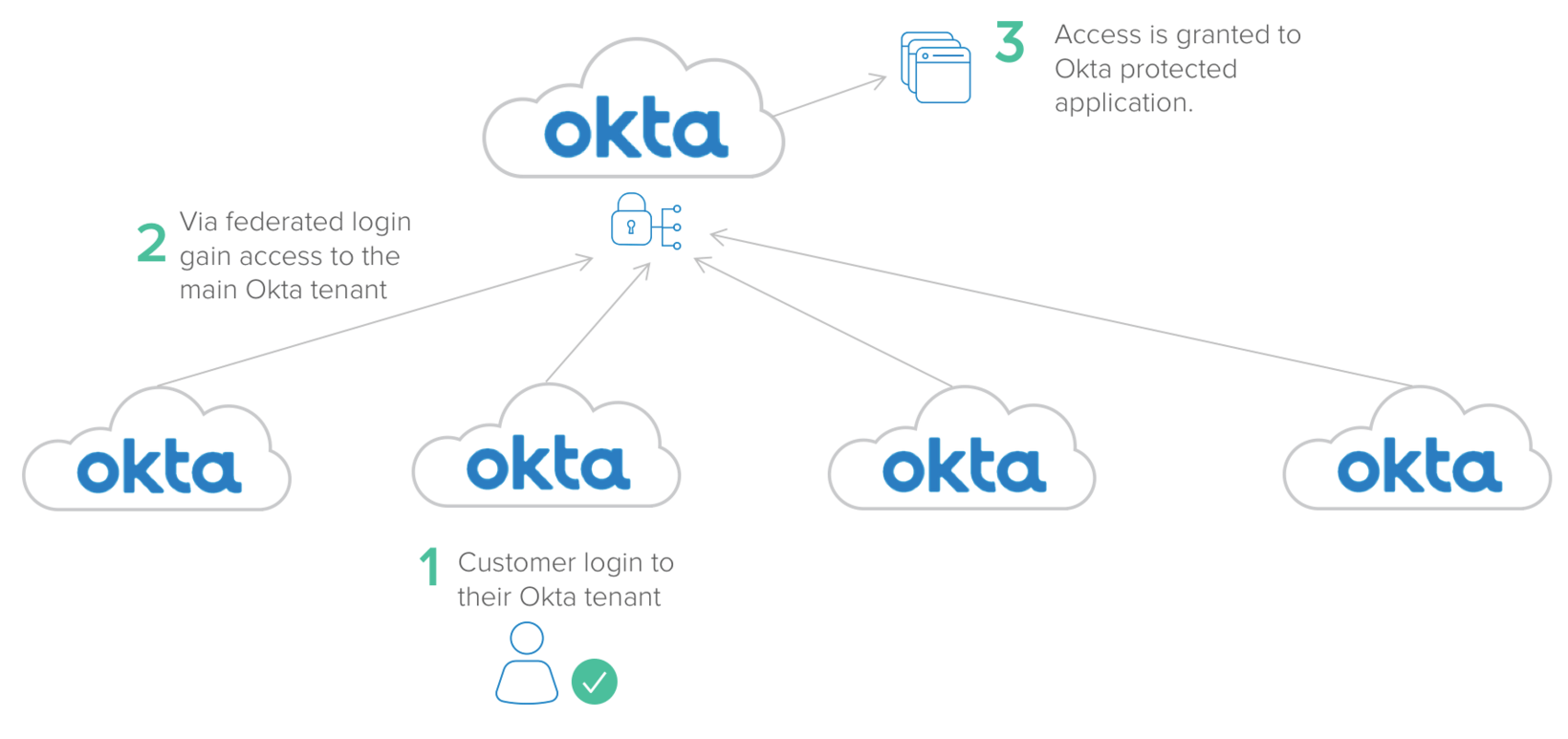 Securely segregate each of your own customers with their own Okta tenant.
More
Customize branding based on app context
Tailor the look and feel of the identity experience from registration to authentication to authorization to match your partner's or customer's brands.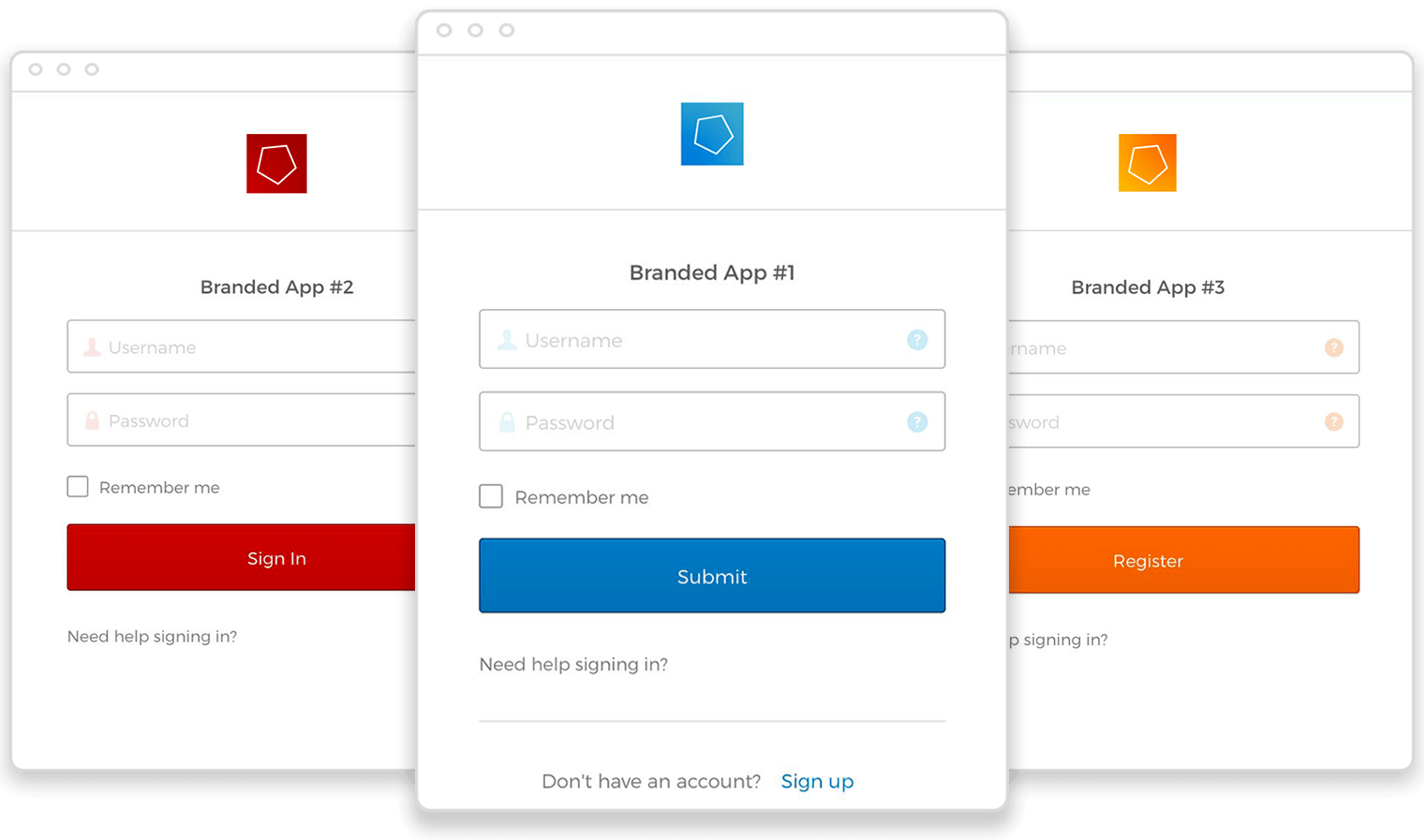 Directory integration
Connect your customer's LDAP or Active Directory; synchronize user accounts to Universal Directory.
Just-in-time account creation
On-demand creation of external users at time of authentication
Reduce upfront workload of creating users before they login
AD & LDAP
Import Inline Hooks
Easily migrate customer profile data from existing user stores with customizable data clean up and profile enrichment. Combine data from multiple sources into Okta's centralized Universal Directory.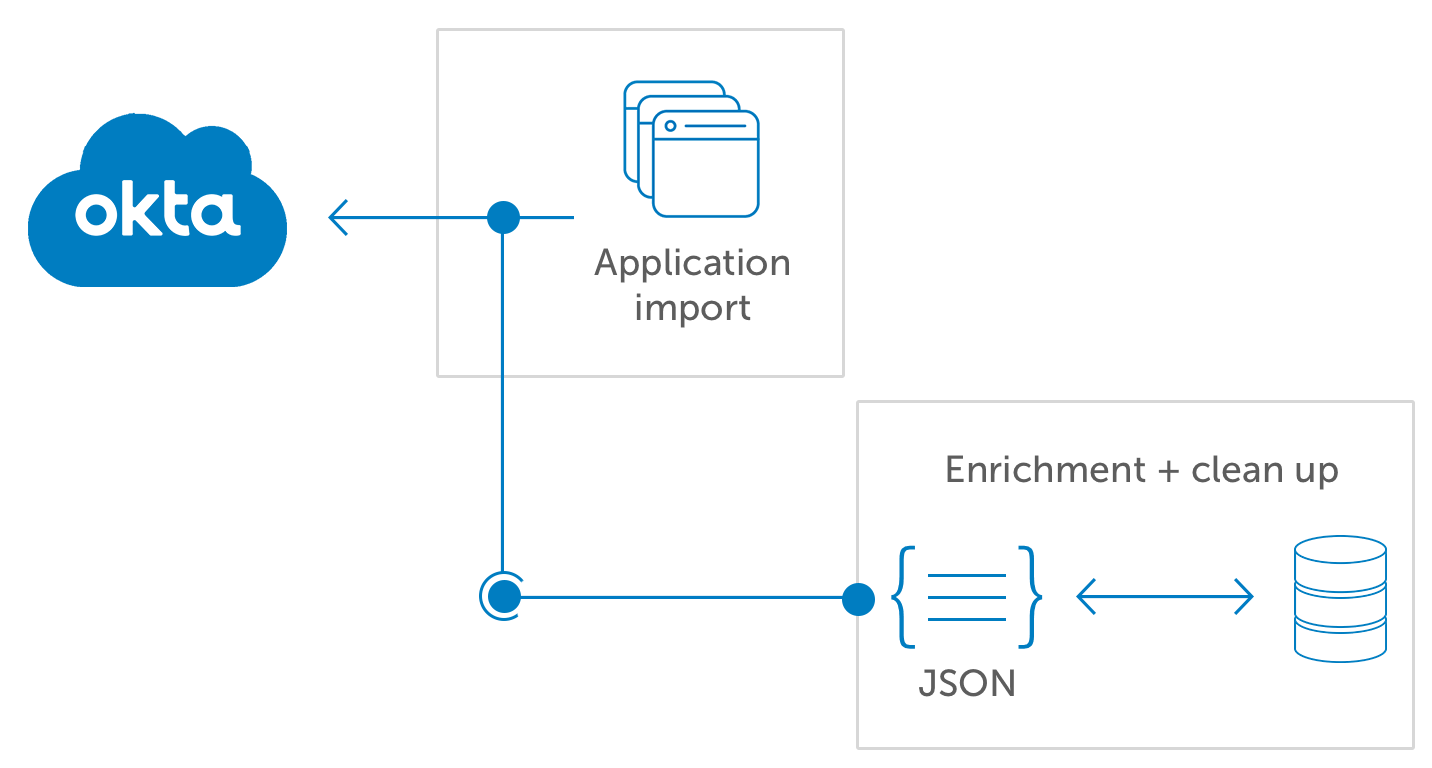 Delegated authentication
Defer authentication to AD or LDAP as the source of truth, which allows you to maintain access controls from your local directory rather than store directory credentials in Okta. Delegated authentication is automatic and allows high availability.