2022 State of Inclusion Report
Diversity, Inclusion, and Belonging Vision Statement
We collectively nurture a culture of equity, inclusion, and belonging in driving Okta's values and purpose to meet the needs of Okta employees, customers, partners, and the communities we serve.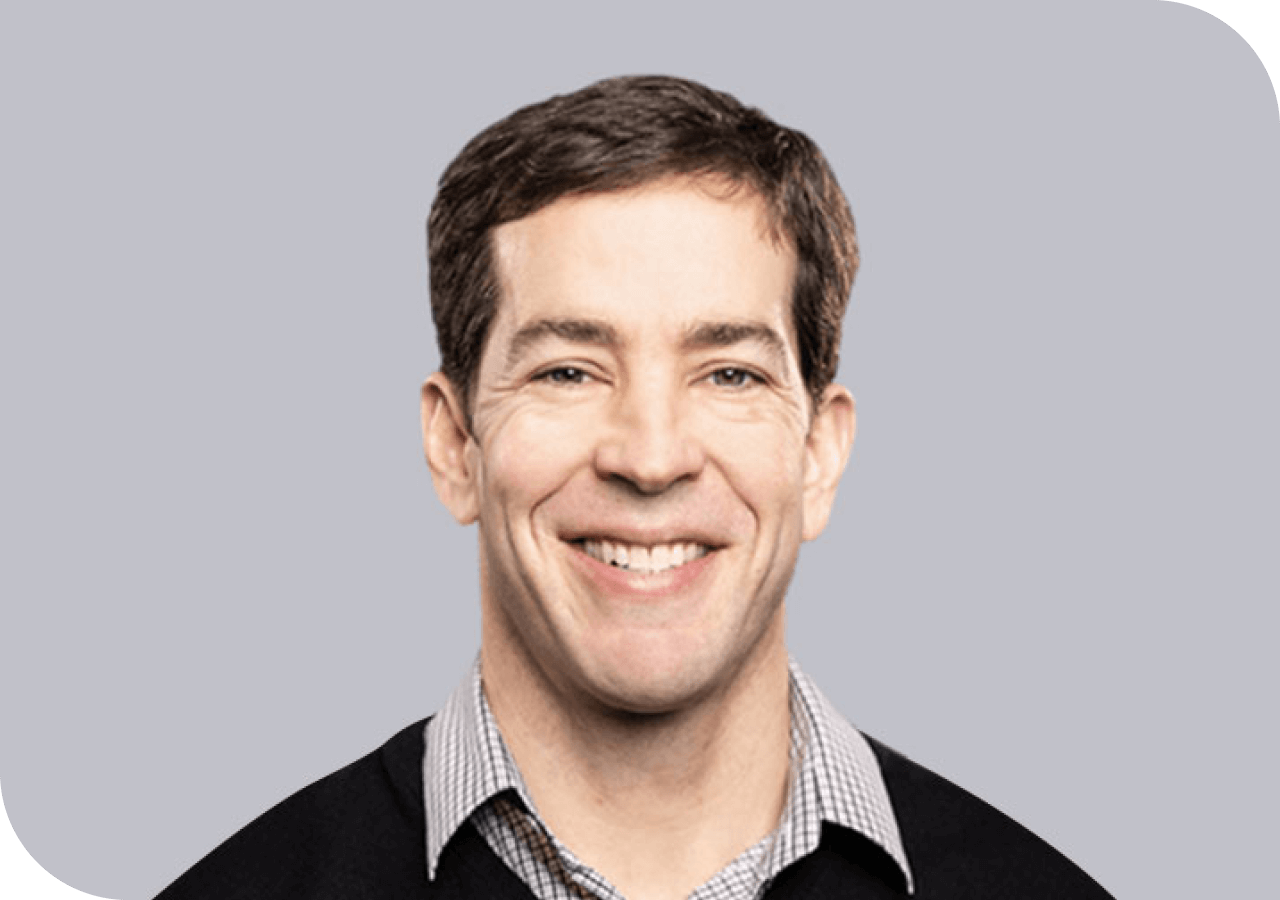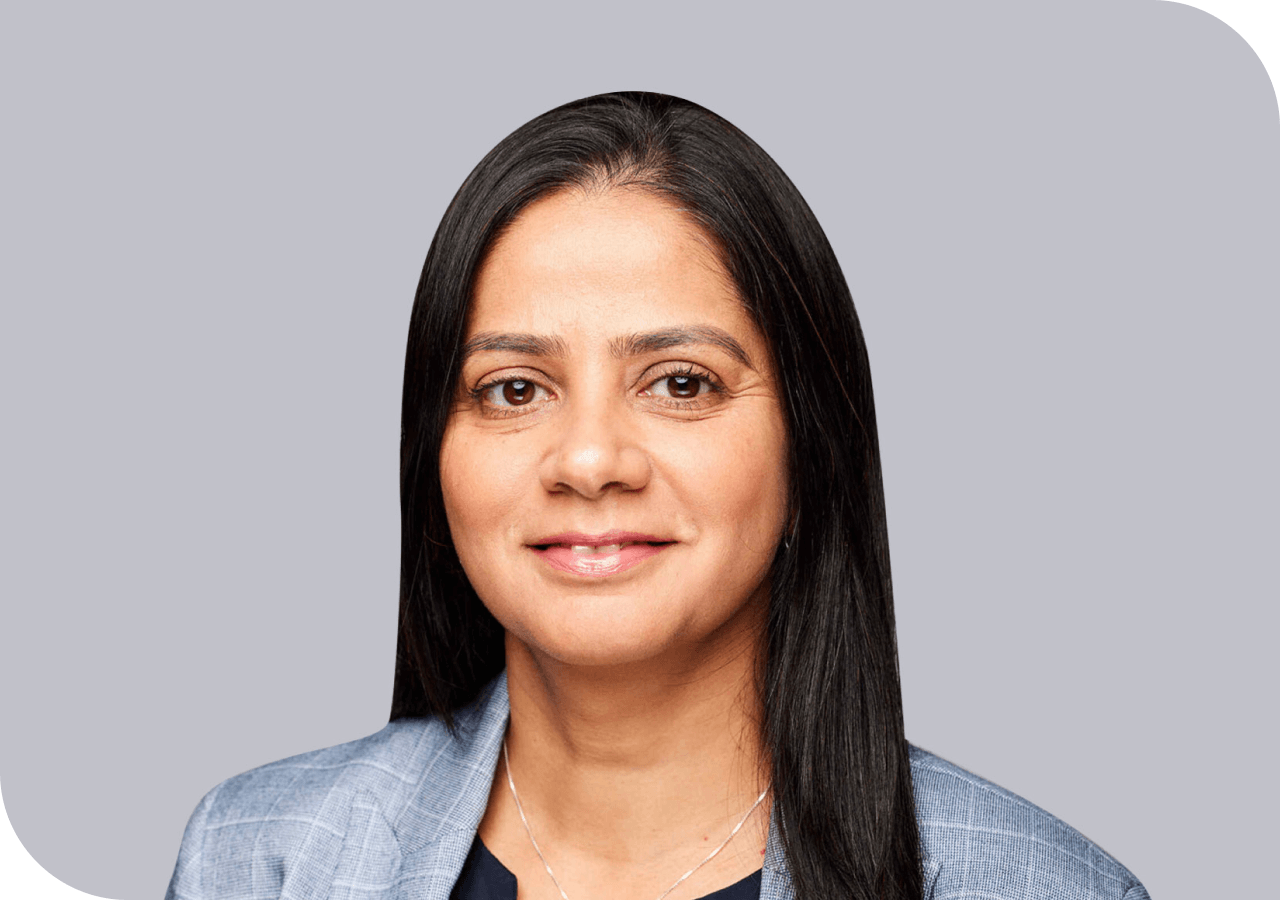 Pockets of promise and opportunity

Commitment to creating equity and opportunity

Nurturing our community

Thriving at Okta
Pockets of promise and opportunity
Okta's workforce grew by 37.9% in the past year and we have been intentional in building and retaining balance across our company. Our overall female representation increased from 30.6% to 31.8% since last year's report. Representation for Black employees in leadership has remained flat since our first report in 2020. We recognize that there is work ahead of us to drive meaningful change in our workforce representation data on the hiring and retention aspects. One commitment we have made is to develop an internal dashboard for all employees to view the demographic breakdown of each org within the company by gender and race/ethnicity.
More
Commitment to creating equity and opportunity
At Okta, we are committed to creating equity through pathways for economic opportunities in tech. One of the ways we do this is through our various Workforce Development Programs that focus on non-traditional talent, which includes high school students, young professionals, and professionals with five years of experience. We are continuing to devote our energies to equitable design, facilitating and operationalizing high-impact initiatives that create equitable processes, inclusive behaviors, and an organization of high-performing, balanced teams. This year, we have hosted four Equity Accelerator Fellows, fifteen Opportunity Youth interns, and nine Business Development Associates through our various Workforce Development Programs.
More
Nurturing our community
Centering the voices of our Employee Resource Groups has been a critical focus for our Diversity, Inclusion, and Belonging efforts at Okta. In the past year, we welcomed the Caregivers Employee Resource Group and Neurodiversity Affinity Group for a total of eight groups and 77 ERG leaders and committee leads. We have worked collectively across all groups to find natural points of intersection for collaboration and coalition building to support the needs of our employees and communities.
More
Thriving at Okta
With our continued commitment to dynamic work (88% of job postings were remote eligible/hybrid), we understand the value and necessity of building employee connections and sharing appreciation in building an iconic company. We are proud to have expanded our Benefits and Employee Experience offerings that resulted in more than 700 connections through our random Donut pairing Slack app, and with one key highlight that 92% of active users received at least one recognition through our new platform, Oktappreciate.
More
Our philosophy and strategic approach to Diversity, Inclusion, and Belonging:
While Identity is at the core of Okta's business and value proposition, our brand purpose – "to build a world where Identity belongs to you" – extends well beyond our product, to include how we hire our employees, engage our teams, structure our company, and support our community. Our commitment to identity inspires and sustains our Diversity, Inclusion, and Belonging strategy as we aim to celebrate and protect the identities of everyone in our network. We are committed to building balanced teams and an inclusive culture to drive Okta's innovative solutions for the challenges of today and tomorrow.
Diversity is celebrated and opinions are always welcomed. In addition, in my short tenure it's easy to see that all employees (new hires and more experienced) want to do the right thing for customers, Okta and the environment. Work is approached with a sense of purpose which is very unique to find. Happy to have joined!"
Anonymous Employee

Great Place to Work Survey
Workforce
The foundation of our DIB journey starts with recruiting diverse talent to create balanced teams and improving representation and access to tech jobs. Our current demographics demonstrate a general trend toward improved representation and diversity among the categories we track, however we recognize that there is still room for improvement.
Gender (Global employees):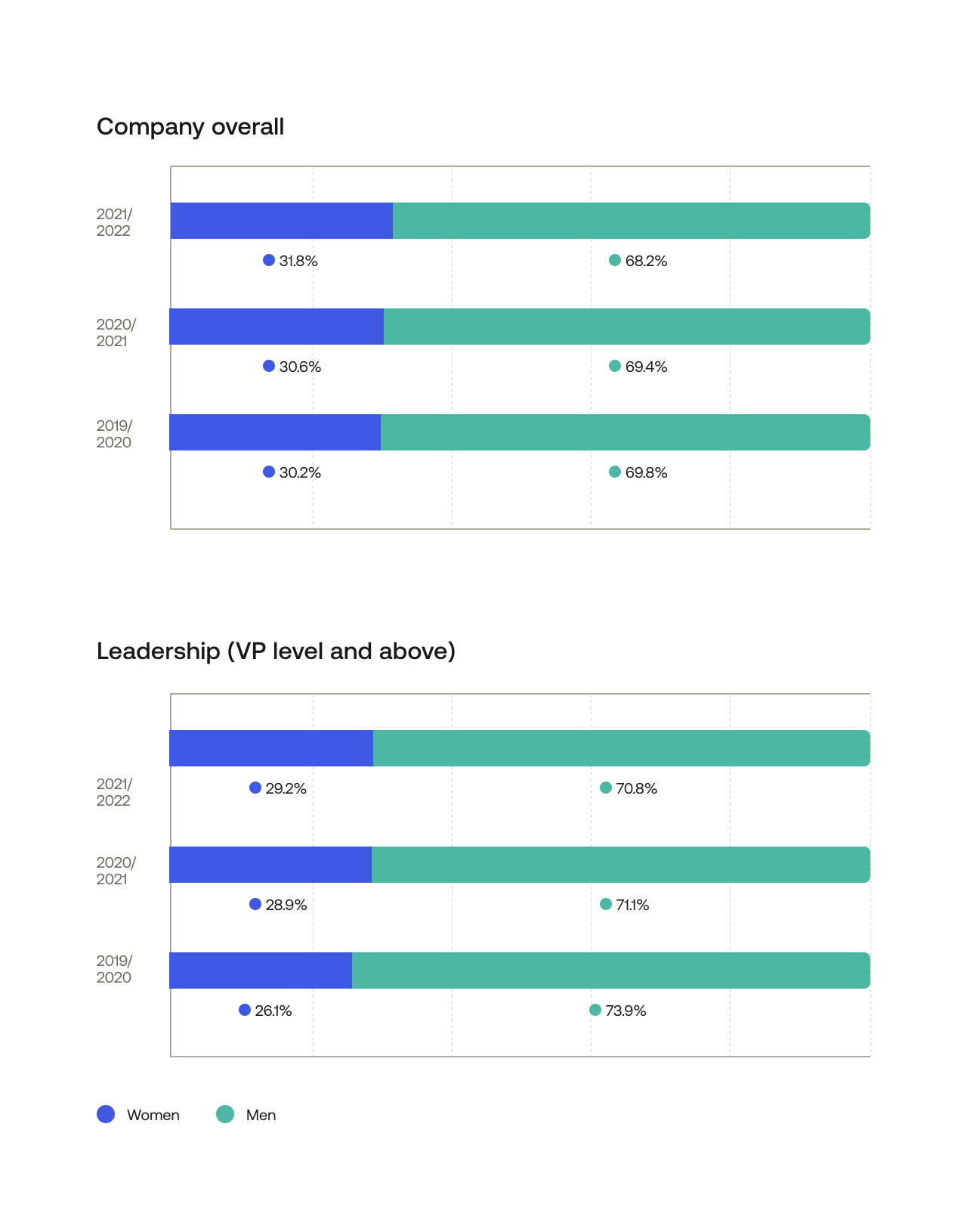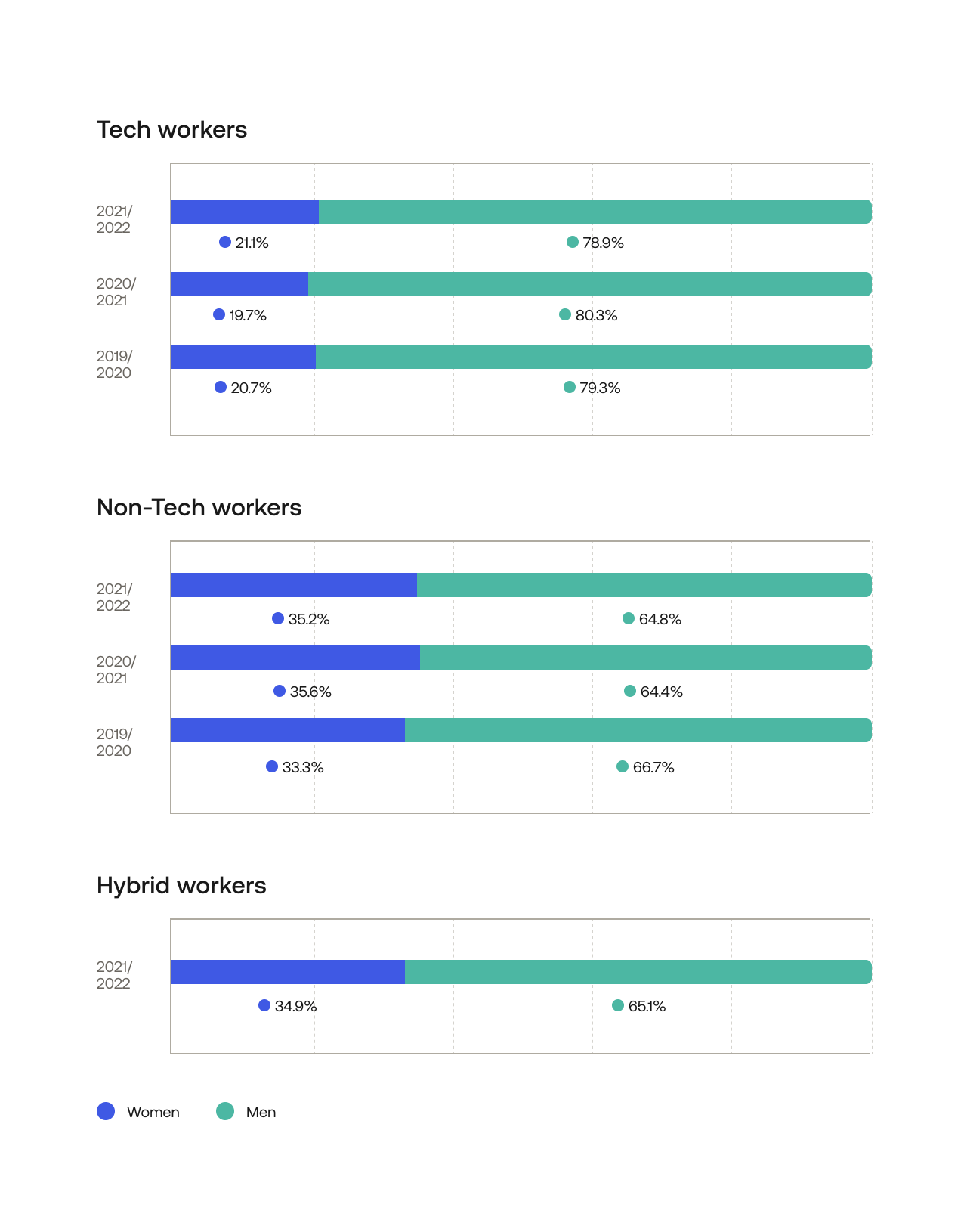 Race and ethnicity (US-based employees):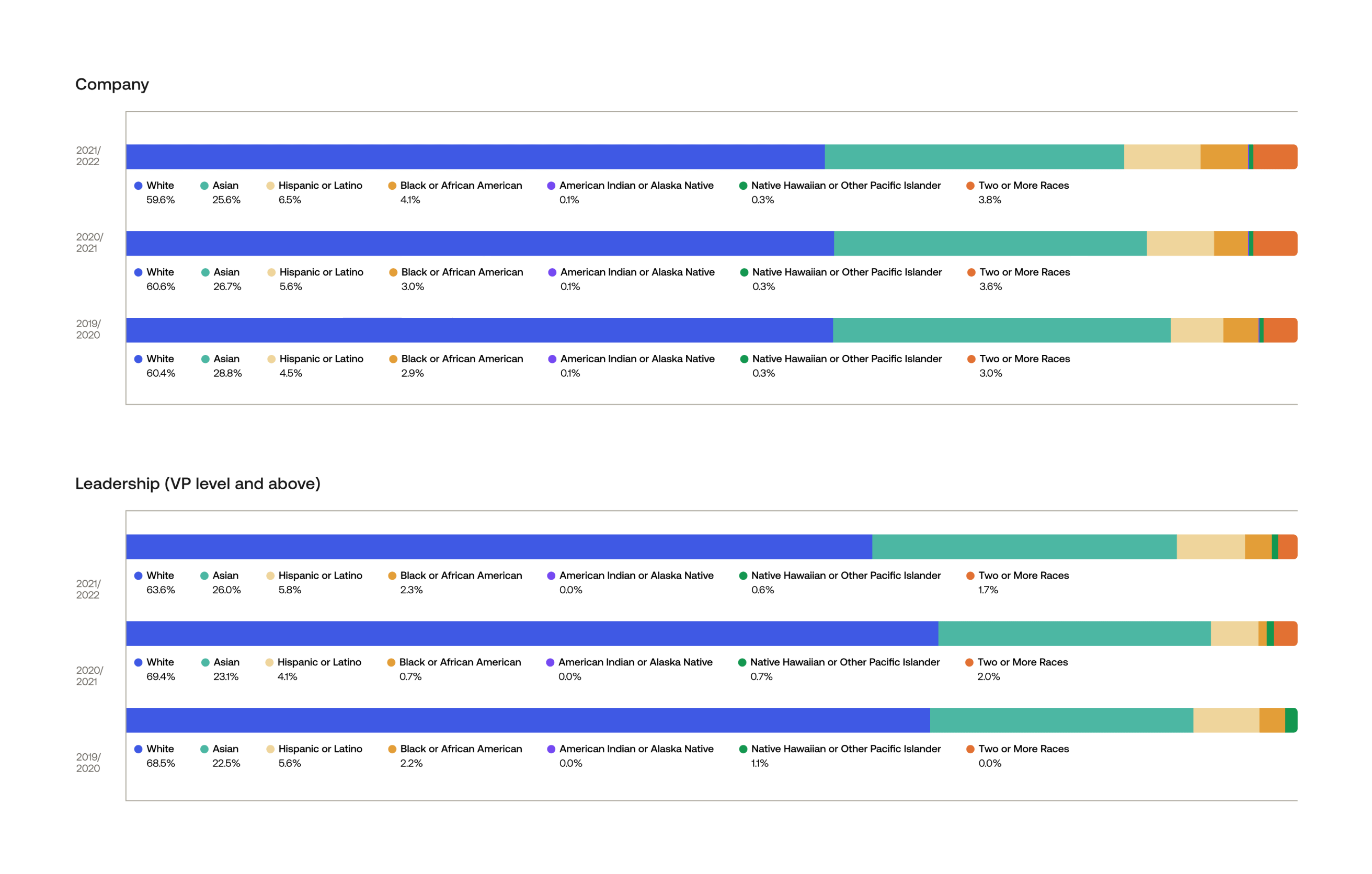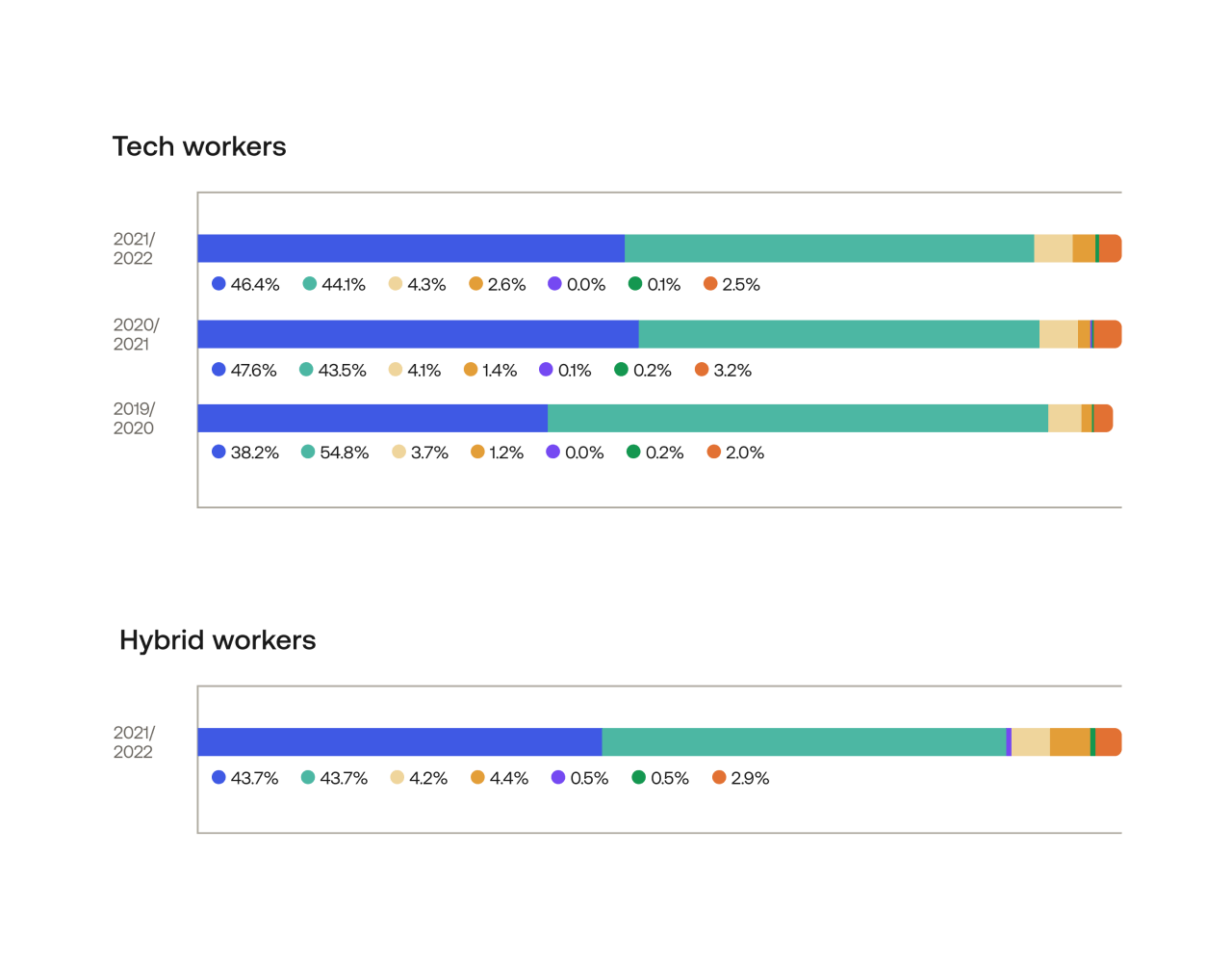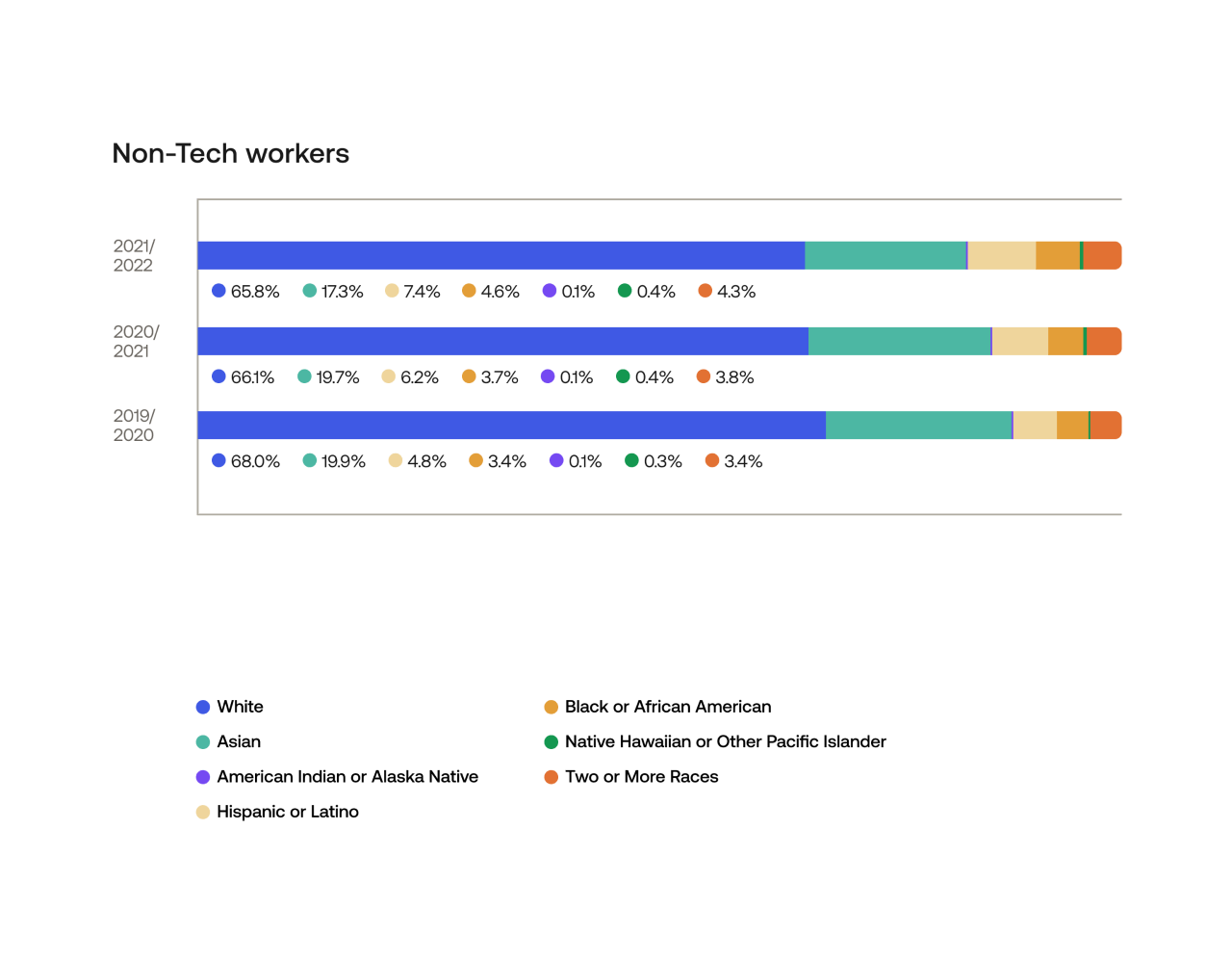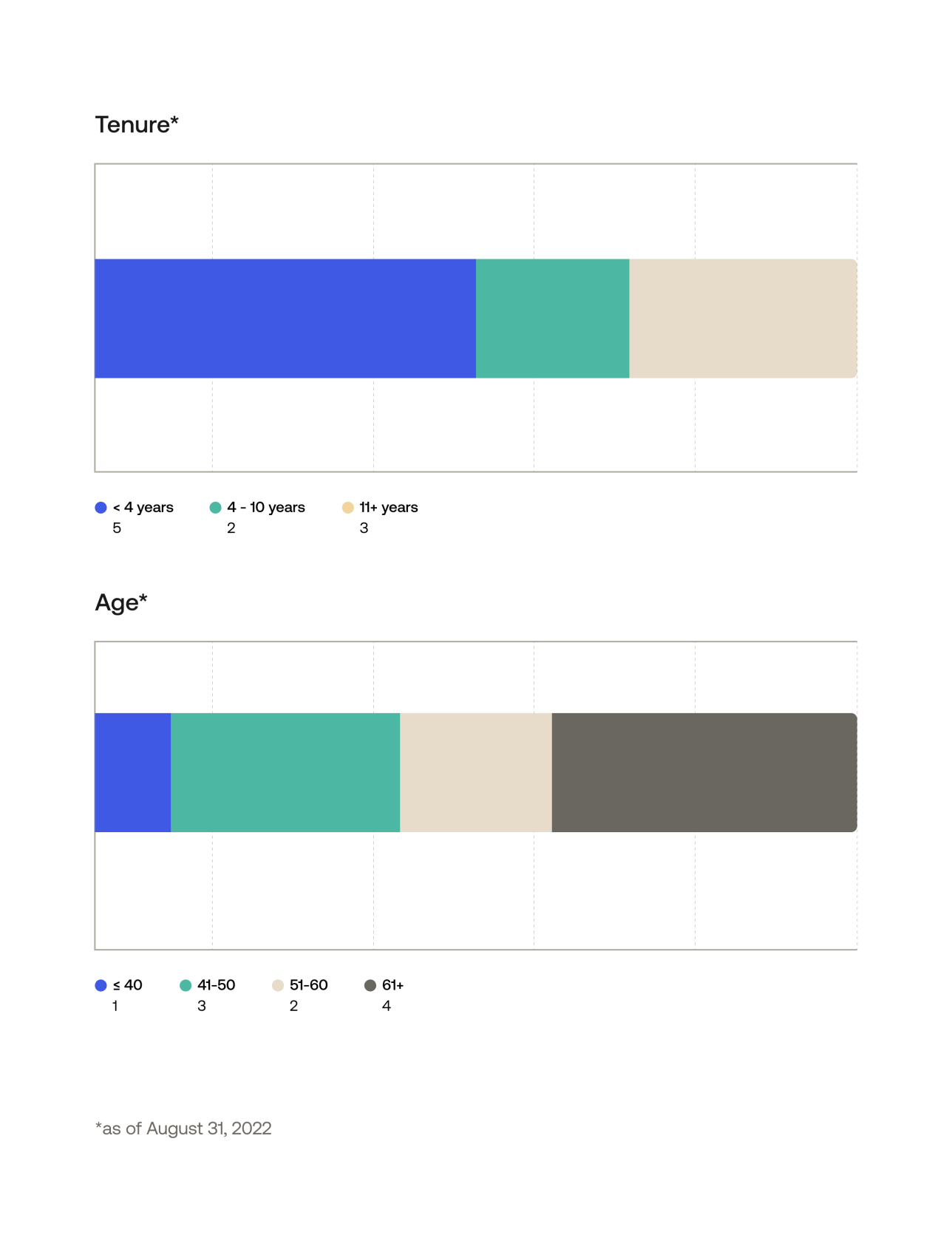 Workforce Development Programs
Equity Accelerator

Opportunity Youth Internships

Business Development Associate (BDA) Program

Presales Academy

Developer Education Program
Equity Accelerator
The Equity Accelerator (EA) program was created with the commitment to expand economic opportunity and create pathways for careers in tech for and with historically excluded BIPOC talent. The 2022 fellowship cohort consists of four fellows from historically excluded groups and diverse career backgrounds. Already, the fellows are using their skill sets to drive positive impact in the finance, sales, operations, and Go-To-Market strategy teams.
More
Opportunity Youth Internships
Opportunity Youth Internships consist of the Genesys Works and Year Up programs. This year, Okta hosted 15 Opportunity Youth interns across distributed offices in the United States. Upon completing the program, the majority of the interns leveraged their newfound career clarity to pursue additional education and industry certification, and three interns were hired at Okta.
More
Business Development Associate (BDA) Program
The Business Development Associate Program aims to attract, hire, and develop non-traditional talent to advance their sales careers within the Sales Development Org and beyond. We currently have nine BDAs in the program. 
86% of employees that have joined Okta through the BDA program identify as people of color
58.6% of BDAs are non-degree holders
83% of BDAs with a degree are first generation college graduates
More
Presales Academy
Okta Presales Academy is our six-month, new grad/career transition training program with the goal of creating the next generation of Sales Engineers at Okta. Classroom instruction is complemented by rigorous opportunities to apply newly learned skills in both mock and live customer interactions as the cohort progresses through training. The current cohort consists of 10 Academy attendees; eight of which are from the US, and two from Europe. In the future we are looking to expand to APAC as well.
More
Developer Education Program
The Okta Developer Education Program is a brand new workshop training series that upskills developers on the basics on Identity and Access Management. The goal of the program is to empower Okta developers to gain practical knowledge and experience, build skills for the Okta Developer Certification exam, and create a pipeline for Okta technical hires. While we were not able to realize any hires from the pilot, we have many learnings to apply for the next round
More
I feel that the culture is particularly strong here at Okta. I am happy with the emphasis Okta places on inclusion, diversity, and social and civic improvement. I am impressed with its efforts to put top-level executives in positions to converse with individual contributors. I like that there is a consistent, ongoing dialogue at all levels of the company, and that's not something I've experienced elsewhere.
Anonymous Employee

Great Place to Work Survey
Workplace
Creating a culture of inclusion and belonging is paramount to our success. We are focused on improving our structures to be more fair and flexible.
Okta's Benefits and Employee Experience (EX) programs ensure all employees feel valued, connected, empowered, and supported to deliver their best work in a dynamic, global work environment. We offer a number of remote and in-person employee experience programs to support employees and their families. 
In April, Okta launched our global recognition program, Oktappreciate, as part of Employee Appreciation Month to recognize employee performance. Employees receive a monthly allowance of points to send to other employees which translate to local currency to be redeemed for gift cards, swag, or Okta for Good charity donations. Since inception, 66% of active users gave at least one recognition to a colleague, 92% of active users received at least one recognition, and nearly 50,000 total recognitions were given out across the globe.

The EX team launched a Culture Build-a-thon called "Power to the People" that added a non-technical track to our traditional technical Hackathon. The four-day culture track focused on our culture BLOCs and how employees interact as

Builders, Learners, Owners, and Collaborators

. Outputs of the Hackathon included a manager course on Culture@Okta as well as quarterly BLOC talks on culture from prominent authors, company executives, and industry leaders.

The Employee Experience and Benefits team joined forces on Mental Health Awareness month in May to spotlight the importance of mental healthcare and wellbeing. More than 560 virtual attendees from 18 different countries attended a keynote event on mental wellbeing and 820 attended six sessions on Burnout prevention (delivered in English, Spanish, and Japanese).

We expanded the availability of our mindfulness app to cover subscriptions for employees as well as friends and family members, with more than 43% of employees using the meditation, stress, and sleep modules. 

We expanded our Donut Social Slack Channel, where more than 700 employees

connected with fellow Oktanauts outside of their normal team, functions, and geographic location.

We continued to amplify employee voice through conducting an annual survey to get a pulse on engagement. More than 84% of employees participated to give feedback on various aspects of their experience at Okta, seeing an increase in various factors including work/life balance, recognition, and diversity.

As an enhancement to our Benefits, we added two wellbeing weeks and an extra paid day for Volunteer Time Off (VTO) for a total of four days per year, included paid holidays to celebrate Juneteenth, Truth and Reconciliation Day, and Veterans Day in the United States and Canada, added travel coverage for equitable access to reproductive healthcare services, and updated our Bereavement Leave policy to include pregnancy loss.
To learn more about Okta's benefits that support our employees, visit our Total Rewards page.
Dynamic Work is Okta's approach to flexible work. We give our global employees flexibility and choice around when, where, and how they work. This empowers them to be their most successful and productive selves. 
Okta has employees across 23 countries, with 45% being fully dynamic – meaning they are able to work from any location in the country where they were hired. This year, 88% of job postings were eligible for hybrid/remote work.
Mentorship is one way by which we develop emerging leaders. Eighty-nine mentees participated in the Women in Sales Leadership Coaching Circles or Engineering Mentorship Circles in the past year. These programs aim to provide career development opportunities, build community and connection, drive engagement, and foster our culture of inclusion and belonging. We have received positive feedback including promotions for some participants of this initial cohort.
Diversity, Inclusion, and Belonging is a shared responsibility of everyone at Okta. Awareness and learning is an essential step to driving a more inclusive culture. In order to build that learning muscle, several courses and learning opportunities were introduced this year, including:
Precise Language designed by a group of industry experts to help recognize the power of language and apply precise language, specifically around gender, race/ethnicity, and LGBTQ+ communities, in order to create a more inclusive and equitable workplace. 

LGBTQ+ Inclusion workshops with Pride Employee Resource Group designed to help teams learn foundational LGBTQ+ concepts and what it looks like to practice allyship.

Courageous Conversations with

PowerToFly

around Elevating Black Women Within the Workplace, Moving from Dialogue to Action, and Neurodiversity and the Future of Work.

Black Allyship Series with

BPTN

to foster intentional dialogue and promote employee engagement with Okta's DIB strategy.
LGBTQIA+ Inclusion Workshops: Participants demonstrated a 37.9% increase in knowledge/capability between pre- and post-session surveys, on average.
Precise Language Workshops: Participants demonstrated a 37.8% increase in knowledge/capability between pre- and post-session surveys, on average.
Okta for Good
Okta for Good is our social impact arm, with a mission to strengthen the connections between people, technology and community. By mobilizing our people, products, and dollars, we enable nonprofit digital transformation, empower more equitable communities, and develop ecosystems that drive long-term change for people and the planet.
Racial Equity

Climate Equity Grants

Environmental, Social, and Governance (ESG)

Tech Pathways
Racial Equity
Following the launch of our $3M, three-year racial justice commitment in 2020, we have now deployed $2.9M toward that goal across Okta for Good and personal philanthropy from Okta's co-founders. The Racial Justice & Equity Employee Advisory Board evolved into the Okta for Good Racial Equity Philanthropy Fellowship. The cohort-based Fellowship provides employees with the experience, knowledge, and network to drive racial equity in our communities through the power of philanthropy. Our racial equity commitments have centered on two strategic focus areas over the last year: 1) Educational Equality and 2) Voting Rights, Access, and Education.
More
Climate Equity Grants
In an effort to support organizations in the climate equity space, Okta has established partnerships with GRID Alternatives, which builds community-powered solutions to advance economic and environmental justice, and CLIMA Fund.
More
Environmental, Social, and Governance (ESG)
Okta has identified our nine most relevant ESG issues including Diversity, Inclusion, and Belonging; privacy; security; and energy and climate. For climate, Okta has set, and is achieving annually, 100% renewable electricity for our global offices, remote workforce, and cloud services. Okta has set verified science-based targets (SBTs) for absolute emissions reductions. We purchase renewable energy certificates (RECs) with a social benefit and support Solar Stewards, an organization that provides affordable clean energy and reduced utility bills for low-income residents, creating more equity in renewable energy markets. And in 2021, Okta completed our first corporate-wide, human rights impact assessment (HRIA).
Learn more about Okta's ESG commitments, Science-Based Targets, and Learnings About Climate Equity.
More
Tech Pathways
Okta for Good hosts an annual Tech Pathways Week, a chance to expand economic opportunity by opening our doors and connecting underrepresented youth and job seekers to careers in technology.
(Data based on FY22) 
465 student participants

479 Okta participants

90% of students reported improved knowledge of career opportunities in the technology sector

87% of students reported improved confidence in networking with professionals

83% of employees said the experience made an impact on how they will hire candidates in the future
More
The genuine desire to make the team move forward and ensure transparency, plus the inclusion and diversity, make working a pleasure everyday!
Anonymous Employee

Employee Engagement Survey
Marketplace
We are in the early stages of our marketplace initiatives and we are working hard to bring and keep diversity top of mind as we engage in the market around us.
This year, we launched a web accessibility program that focuses on what we build on our website and how we build it. We have partnered with Deque Systems to host an in-depth Accessibility Bootcamp and conduct an audit of our current website. We look forward to reporting the outcomes of the audits and the goals of the program in next year's report.
We believe a key piece of inclusion and belonging is the way in which we communicate. In 2020, we launched the Inclusive Language Project. Since then, this cross-functional team has been hard at work to remove usages of non-inclusive terms from our code, product, and documentation and build a culture of inclusive language across the organization. This year, we've rolled out a training for all Engineering new hires to complete that highlights the importance of inclusive language and introduced Slackbot nudges which sends an automatic message with a list of alternative inclusive terms when someone uses a restricted term on Slack.
The Okta events team is committed to representing diverse groups on the keynote stage and at all events. Okta continues to prioritize people from diverse groups for at least 25% of all Oktane mainstage speakers, as well as all corporate events.