Okta's Customers Keep Getting Hotter
In the past twelve months, we added a few customers you might recognize, from your laundry detergent and cleaning supply brand to your favorite fast food fried chicken and your window to the world. That's right: Clorox, Popeye's Chicken and National Geographic are now among our hundreds of enterprise customers.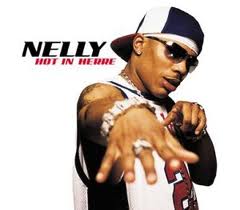 Another new customer that's particularly exciting for us is London Gatwick Airport, the United Kingdom's second largest international airport. Gatwick employs more than 27,000 staff members and contractors and saw more than 34.2 million passengers pass through its terminals in 2012. It recently chose Okta to be its core platform for identity and access management.
When Gatwick started adopting new cloud services like Box, ServiceNow and Yammer and instated a BYOD mobility policy, CIO Michael Ibbitson realized that identity management would be essential to their long-term IT strategy. They turned to Okta to handle the complex technical and security IT requirements and haven't looked back.
"Gatwick Airport never shuts down, and we expect the same from our partners – especially for critical infrastructure such as identity," Michael explains, "Okta proved that it has an enterprise-grade service that could meet our specific technical, operational and security requirements."
We're thrilled Michael and his team put their trust in us. Hundreds of others have as well, adopting our free Okta Cloud Connect product to seamlessly integrate their enterprise cloud apps like Box, Workday, salesforce.com and Google Apps to Active Directory.
As Whitney Bouck, General Manager of Enterprise at Box, explains, "Okta Cloud Connect helps our joint customers easily access Box securely and at scale, from any device or location, with the assurance that a person's identity is thoroughly authenticated."
We're thrilled to welcome Gatwick and our Okta Cloud Connect adopters to the Okta family. Identity is becoming indispensible to how enterprises operate as increased cloud and mobile adoption push businesses further beyond the firewall, and we'll keep the modern IT fire burning for Gatwick and our customers.