Pass It On: How Okta for Good Empowers Nonprofits
They say December is the season of giving—but for nonprofit organizations, generosity isn't limited to a single holiday. These groups strive year-round to help communities in need, raise awareness, and inspire action.
However, with financial constraints and limited resources, many nonprofits struggle to adopt modern IT solutions. This forces them to depend on legacy systems and on-premises solutions that are at odds with their networks of employees, partners, and suppliers that are spread across the globe.
We understand that when you empower nonprofits, you empower everyone. That's why Okta offers complimentary licenses, discounted training, and preferential pricing to nonprofits through the Okta for Good program.
Our goal is to help nonprofits grow into connected, cloud-first organizations with secure, streamlined access to all their data and applications. Learn how Gavi, Direct Relief, and charity: water leverage identity and access management (IAM) to better achieve their missions.
Gavi: granting secure access to global stakeholders
Across the globe, children are battling preventable illnesses because they don't have access to immunizations—but Gavi, the Vaccine Alliance, is changing that. The organization brings together public and private stakeholders to support vaccination programs in developing countries, helping to immunize more than half a billion children between 2000 and 2015.

By 2014, it was clear that the growing organization needed to evolve past its traditional on-premises IT infrastructure to connect with a broad network of 1,500 partners and stakeholders, from remote communities with limited internet access to global institutions like the WHO and UNICEF. "We're connecting stakeholders in some of the most difficult environments in the world," says David Nix, Chief Knowledge Officer. "Users from fragile states like Somalia for example, where the infrastructure challenges are difficult. Now, layer on top of that environments like Uganda, where you have a mobile explosion happening."
With Okta, Gavi rolled out country-based portals connecting communities with local grant application and health services, as well as partner portals connecting collaborators to Salesforce and other cloud solutions. Users can seamlessly and securely navigate through all their applications thanks to Okta Single Sign-On (SSO) and Multi-Factor Authentication (MFA), while Universal Directory allows Gavi to easily manage all users and applications. Within two weeks of implementation, 90% of staff members were using Okta.
Direct Relief: integrating disparate systems and solutions
Direct Relief—the seventh-largest US-based charity, and the only VAWD-licensed organization with permission to distribute pharmaceuticals in all 50 states—knew that migrating to the cloud was a must. However, it was difficult to keep track of all the users and applications being onboarded. "Prior to Okta, things were managed on a one-off basis," says Dawn Long, Director of IT. "There was Active Directory for identity management, but certainly all of our cloud subscriptions were not easily identifiable."
To remedy this, Direct Relief turned to Okta. Not only did Okta's identity solution integrate seamlessly with Active Directory, but Okta Verify and SSO made authentication much simpler for affiliates all over the world. Now employees have remote access to all their apps without having to remember disparate credentials and can authenticate by simply responding to a push notification. Okta also helped Direct Relief rapidly roll out Adaptive MFA to protect against a data breach, and it's since been a powerful security layer that has helped tighten Direct Relief's supply chain of life-saving resources.
charity: water: providing a single source of truth
charity: water has helped supply potable water to over 7 million people, and its scope has expanded far beyond its New York office, with projects in 24 countries and a full-time staff of approximately 80 employees.
Originally, charity: water's IT infrastructure was limited to on-premises systems. After careful planning and formalizing processes, the organization went cloud-first, with solutions like G Suite, DocuSign, and a library of some 60 apps. To streamline provisioning, deprovisioning, and authorization for all these new platforms, charity: water leveraged the Okta Identity Cloud. "Having that source of truth, having that ability to authenticate all of our systems, it just creates so much efficiency within the department," says their Head of IT.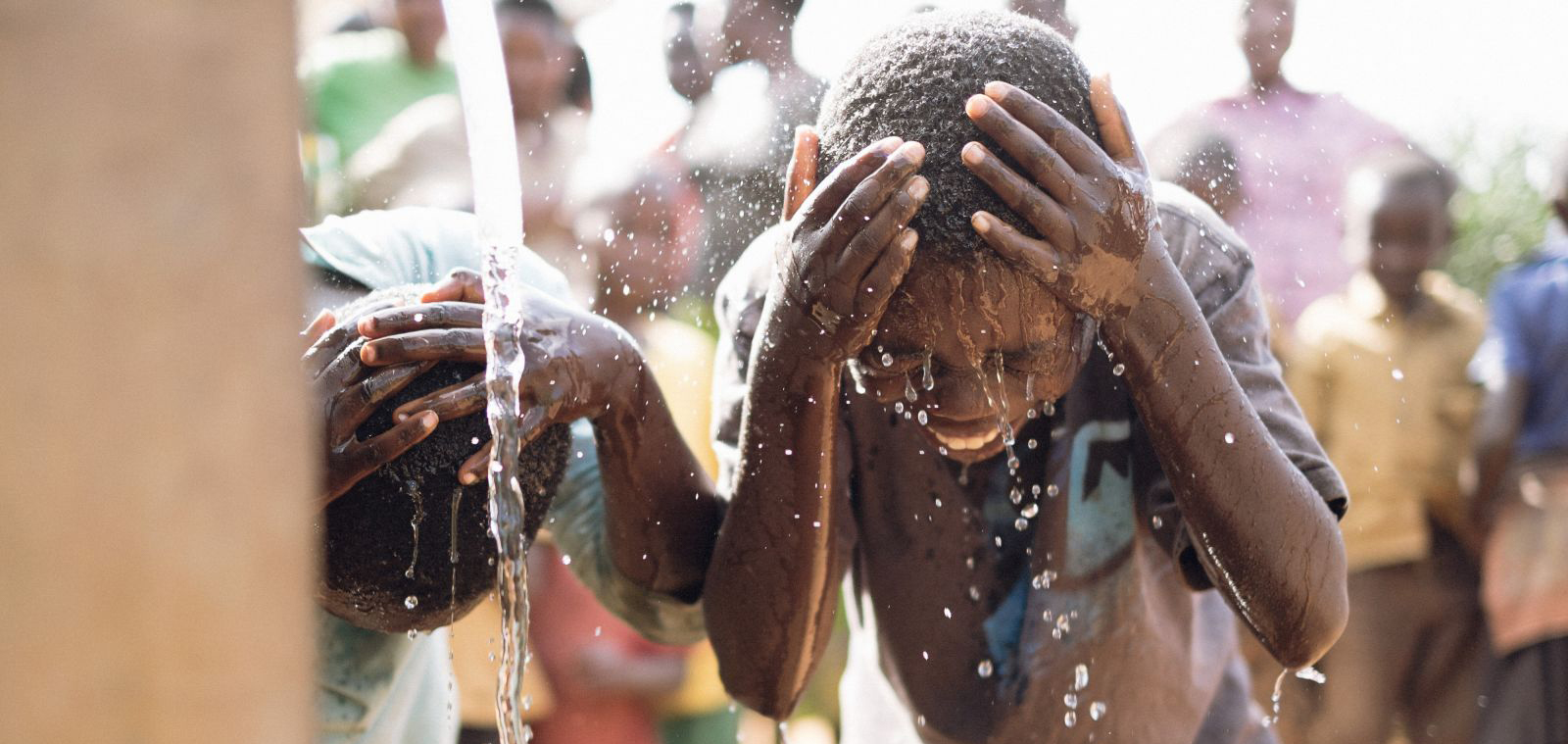 charity: water utilizes Universal Directory for a centralized view of all users, groups, and devices Additionally, Lifecycle Management onboards new employees with automatic access to Box, G Suite, and DocuSign. At the same time, the organization implemented Adaptive MFA with distinct location-based security policies for when employees are connecting outside of charity: water's network.
During this season of generosity, we should all take the opportunity to celebrate and give back to the nonprofit organizations close to our hearts. We're honored to partner with Gavi, Direct Relief, charity: water, and many other nonprofit organizations.
Learn more about how the Okta for Good program is empowering nonprofits to make a difference.