Introducing Okta for Good's Innovation Lab
For maximum impact, nonprofits need more than donations. They need digital tools, and training to modernize their operations and secure their systems. See how Okta for Good's Innovation Lab is pioneering a fresh take on philanthropy.
Modernizing nonprofits with digital transformation
The Innovation Lab, an initiative by Okta for Good, delivers funding and personnel support to organizations taking action on global social issues. Facilitated access to Identity, productivity, and security technology helps them secure access, and scale—for the good of the people they serve.
Meet the three nonprofits in Okta's Innovation Lab
With the launch of the program came an exciting new vision for engagement, transparency, and shared experiences. Not only would TechnoServe, Tech Matters, and Mercy Corps embark on vital global projects, they also resolved to actively document their efforts for the world to see.
Read more about the launch of the Innovation Lab

Innovation starts with an inspired idea and a worthy cause
TechnoServe, Tech Matters, and Mercy Corps have always been innovators—identifying opportunities for social change, and then making them happen. Get to know a little more about the history and goals of these exciting organizations, and watch as their customer journeys unfold.
Answering children in crisis with cloud technology
All around the world, millions of youth turn to child helplines for critical support. Yet due to technological constraints, as well as a lack of connectivity across different channels and devices, many of those desperate calls are missed. Tech Matters founded Aselo to support these helplines with essential technology.
Learn more about Tech Matters' mission.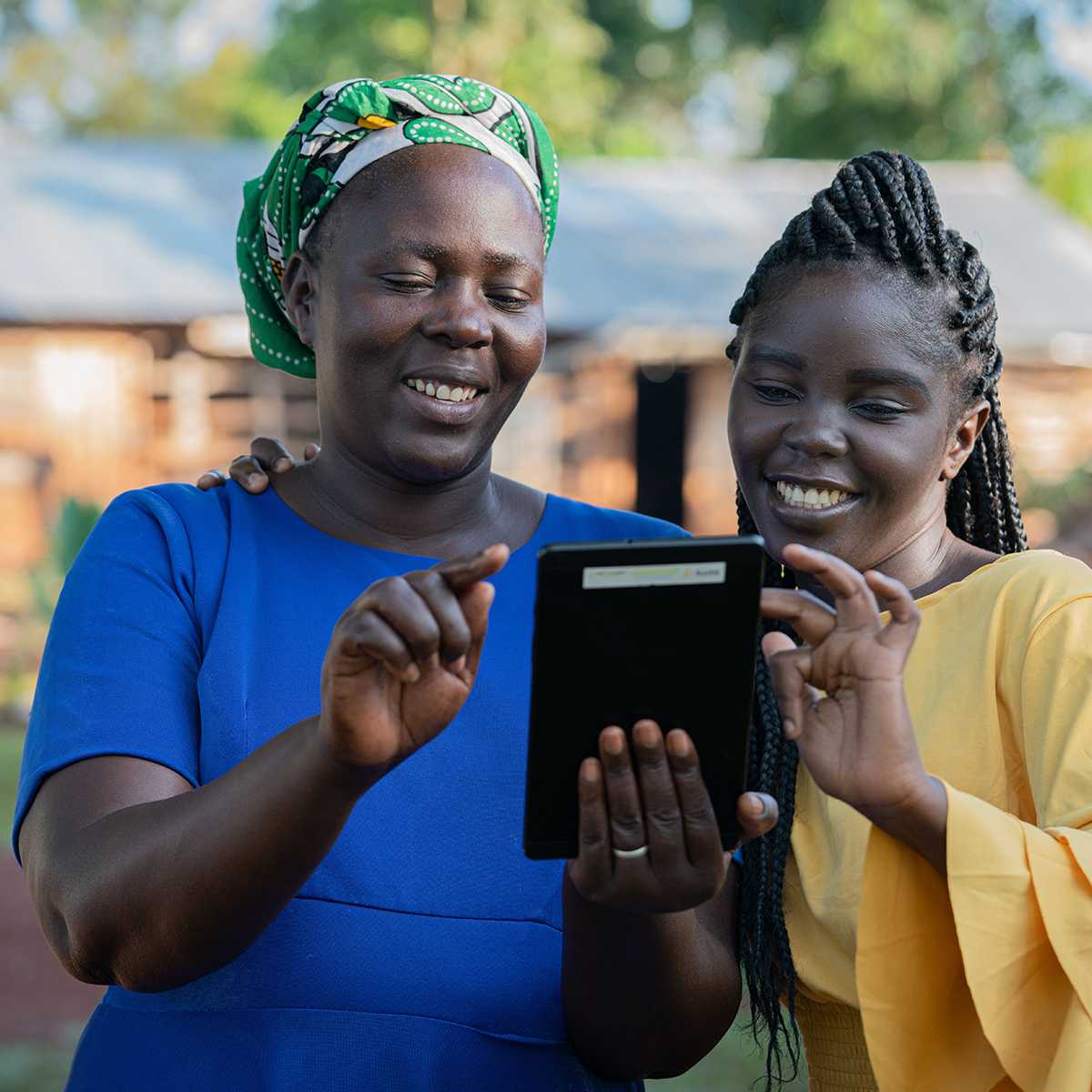 How Identity empowers prosperity for micro-retailers
When local businesses prosper, so too do their local communities. So in places like Sub-Saharan Africa, TechnoServe works with micro-retailers to modernize, digitize, and forge a clear, sustainable pathway out of poverty.
Learn more about TechnoServe's vision
The future of farming hinges on digital access
On a planet with a growing population and a changing climate, food security is a top concern. The world's smallholder farmers have an important role to play in tackling these joint challenges. That's whyMercy Corps developed the Sprout program —a source to help them build resilience.
Learn more about Mercy Corps' mandate
"Okta's support, both financially and as a knowledge partner, has been critical in helping the Aselo team to provide the security and user management we need to ensure that children's data, which is very very sensitive, is given the highest level of security and protection. Aselo gives our helplines the relief that we have the latest security standards being implemented."
Humairaa Mohamed
Partnership Manager, Tech Matters
The lasting impact of Innovation Lab
With the official launch of the Innovation Lab, Okta for Good provided a new model for the world's leading technology companies to support the nonprofit sector. How successful has this initiative been to date? Discover the impact of the Innovation Lab on the projects, people, and communities involved.
Okta for Good's mission is to build a safely connected world where everyone can belong and thrive. To achieve this, we make our  technology available to nonprofits while also distributing grants, championing employee volunteers, and supporting sustainability initiatives.
$6M
cash contributed by Okta, Inc., the Okta for Good Fund, and Okta employees
$5.2M
in technology and services donated
88%
employee participation in Okta for Good giving and volunteering
100%
renewable electricity achieved to match our office, remote workforce, and third-party cloud service electricity consumption
How Identity can drive innovation at your nonprofit
Okta for Good reimagines the future of philanthropy while providing identity and cybersecurity for nonprofits. Find out how our team can support you.