Identity Management for Mobile Devices: City Year and AMAG Pharmaceuticals
Mobile is undoubtedly a hot topic for enterprises these days. While there are many different solutions and approaches, it can be daunting to implement an official mobility program and tough to figure out where to start. Do you look at device management? What about Wi-Fi networks and user identity? How can you integrate into existing infrastructure?
Last week, we took a step back from all of these questions and instead spoke with two Okta customers during our webinar, "Identity Management for Mobile Devices: Two Real-World Customer Stories." The first portion of the webinar included brief background on the mobile industry and how the introduction of mobile computing platforms has greatly diversified what enterprises may need to support for end users. (We also looked at how mobile phones have changed over time.)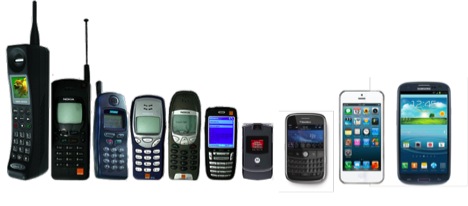 How many of these phones have you owned?
Then it was on to the far more interesting portion of the webinar: our real-world customer stories. We were fortunate to have not one but two customers join to share their experiences about how they've approached identity management and mobility.
First up was Welles Hatch, CIO at City Year, a nationwide non-profit that provides tutoring and mentorship for at-risk students. The organization has a unique challenge in that many of its volunteers nationwide do not have access to an office or even Wi-Fi. Welles spoke about how City Year has used Okta to give volunteers access to Wi-Fi hotspots and critical web applications.
Nathan McBride, vice president of IT at AMAG Pharmaceuticals, spoke next about the company's 100-percent cloud infrastructure and its relationship with MDM vendors. Nate is much more interested in securing data and applications rather than physical devices because he believes identity management is critical for a mobility program's success. Okta is helping to enable this vision by providing user management and security for AMAG.
To watch the full replay of the webinar, "Identity Management for Mobile Devices: Two Real-World Customer Stories," click here.