How Okta Helps Create a Community of Expertise Within Alzheimer's Society
Dementia describes a set of symptoms that may include memory loss and difficulties with thinking, problem-solving or language and occurs when the brain is damaged by diseases, such as Alzheimer's disease or a series of strokes. One organization championing the rights of people with dementia, their families and caregivers is the Alzheimer's Society. The leading UK care and research charity relies on the work of thousands of employees and volunteers distributed across 300 offices, all of whom need access to the organization's internal resources in order to effectively provide support.

We spoke with John Bazley, intranet manager at the Alzheimer's Society, to learn why they use Okta to enable staff and volunteers across the UK – and around the world – to work together as one team and also to make their IT initiatives more efficient.
What led the Alzheimer's Society to implement an identity and access management solution?
We recently rolled out a new intranet based on Microsoft Office 365 and quickly realized we needed to offer a great user experience as part of that. While our staff and volunteers were used to our old intranet (which was accessible anonymously on the network), we knew that the move to Office 365 would need to include an automatic sign-on experience on our network. We also needed a great experience for staff and volunteers who access our intranet from outside our network.
How did you learn about Okta?
We looked at various options, including Microsoft Azure AD and solutions from a couple other software vendors, but Okta was the only one that allowed users to easily sign into Office 365 with their own personal email address. It also provides users with easy password resets for those addresses, taking the strain off our help desk.
What do staff and volunteers love about Okta?
Our users have offered great feedback about how easy it is to access the new intranet through Okta. They find that it simply signs them in no matter where they are – on the network or off – and that they can easily reset their password anytime.
It has also helped our staff and volunteers find the content they need much more quickly. From the colorful and informative organization news now easily available on the new intranet, to the ability to communicate via Yammer embedded within the intranet, Okta helps create a community of expertise across the Alzheimer's Society.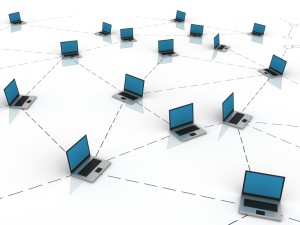 That's of great importance to our organization since we can't meet that often as we're spread out across 300 offices. With Okta, staff and volunteers alike are now able to exchange ideas through Yammer, and that's all powered via Okta. It's the super easy experience you'd expect from a modern system such as Amazon, for example, that we wanted to replicate for our users. Okta gave us that.
How has Okta been most beneficial in your day-to-day work?
Rather than manually provisioning our users on an outdated platform, Okta frees up our time to focus on more interesting projects such as improving the search functionality within the intranet and the "people finder" which is allowing our staff to find contact details and also to search by skill or interest. We're very pleased with the way in which Okta has improved the process of user provisioning for IT, but also the user experience. Users are happy and I'm happy.
To learn more about how Okta is helping the Alzheimer's Society, head to our customer testimonial page or check out the video below.