Pop culture icons like Kanye, Kim and Taylor aren't the only ones who share everything on Twitter. Our team wanted to make sure if you missed Oktane16 in Vegas, you could follow along via social media. So here's Oktane16 as told by tweets!
Oktane16 kicked off with a welcome party showcasing our partners in the Expo Hall, including dinner, drinks and networking.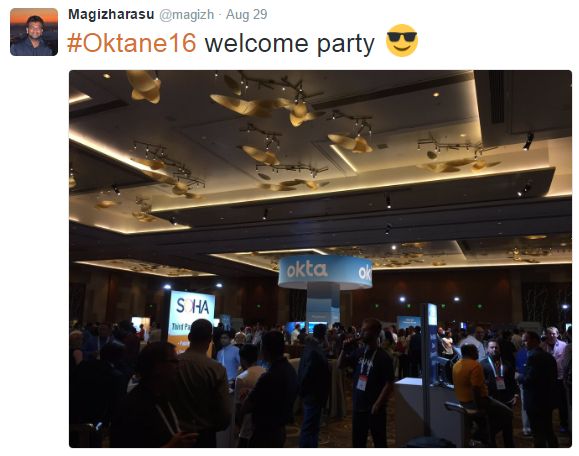 After a fun opening bash, we gathered the next morning for our first-ever Women in Tech breakfast panel, where we heard about career successes, failures and lessons learned from our own Krista Anderson and Michelle Wilson, City Year's Christine Sullivan, Elena Seiple of MGM Resorts International, and Jay Shankar of Adobe.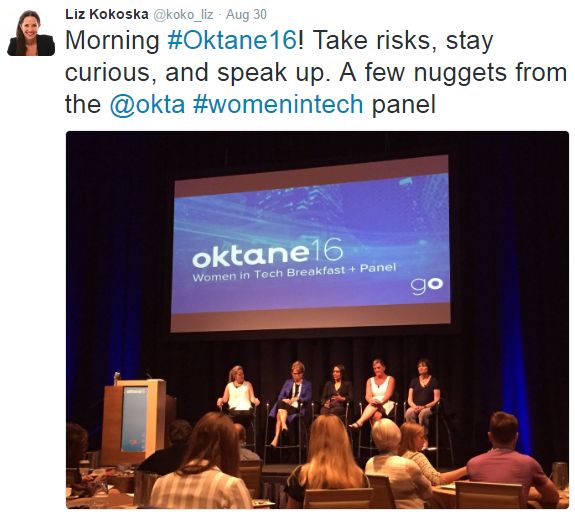 Then we opened the doors for our CEO Todd McKinnon to take the stage for his opening keynote. Todd shared how the concept of identity has changed over time, and announced our new API Access Management product, an expanded partnership with Google, and our commitment to the 1% pledge. He invited Google's Diane Green, Flex's Gus Shahin and Pitney Bowes' James Fairweather to discuss their partnerships with Okta as well.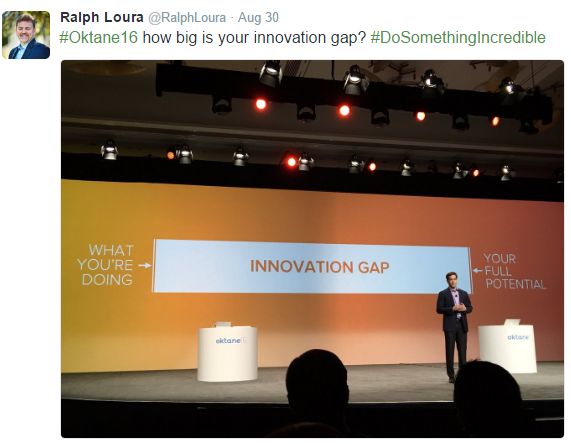 To close out our opening day keynote, Malcolm Gladwell, author of five New York Times bestsellers, addressed the crowd.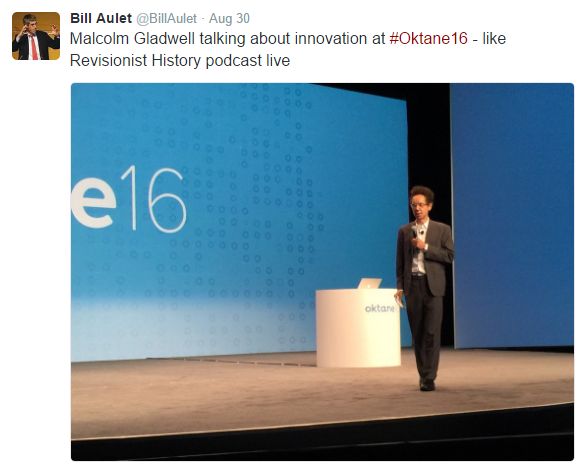 Our first full day ended with Okta's Chief Product Officer Eric Berg discussing Okta's roadmap across our identity, security, mobility and platform products. Chief Customer Officer David Baker then joined the stage to talk about our ongoing commitment to security and explain key security certifications. Security journalist and keynote speaker Brian Krebs then shared first-hand accounts of famous hacks, and how IT leaders can protect against them.
Then there was the Oktane16 party, filled with lots of 80s music, dancing and video games.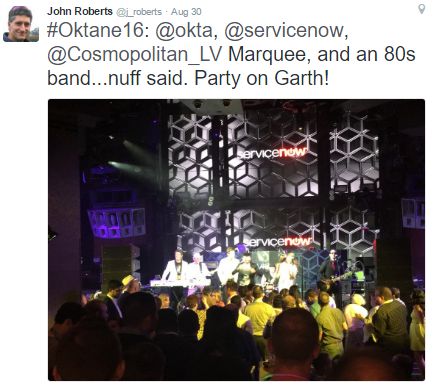 Our COO and co-founder Frederic Kerrest was up early to ring in day two with his keynote, bringing a number of guest speakers onstage, including Experian CIO Barry Libenson, Engie Deputy CIO Claude Pierre, News Corp's Global CIO Dominic Shine, AWS's Terry Wise, Facebook's Sean Ryan, Box's Jeetu Patel and Slack's Brad Armstrong. Then our Chief Customer Officer Krista Anderson took the stage to talk about Okta's commitment to customer success, announce Okta's new certification program and MyOkta which gives you the ability to login to your org from okta.com. To close it out, comedian, producer, actor and writer B.J. Novak took the stage to share four lessons learned in the entertainment business that he's applied to technology and his popular app, li.st.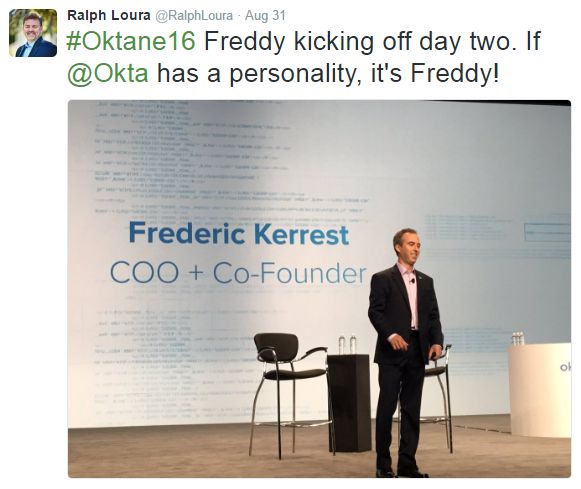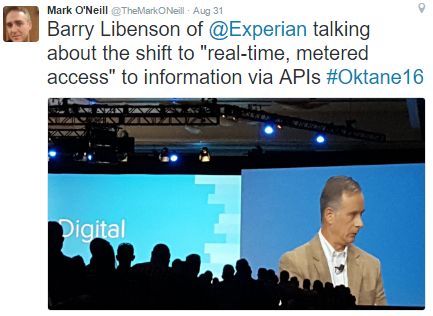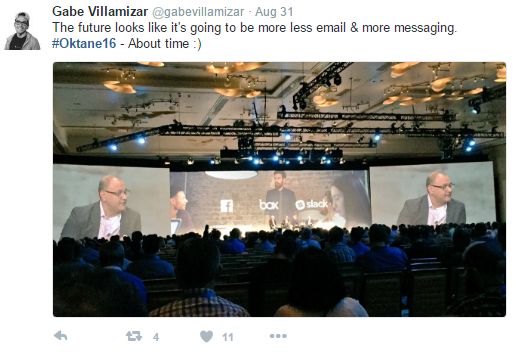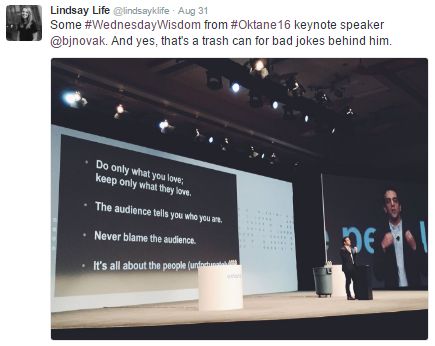 After another day of labs and breakout sessions, Mythbusters' Adam Savage helped us close out Oktane with his super-session about the importance of continuous learning and understanding that even the best laid plans can sometimes fall through. But sometimes that's the beauty of progress.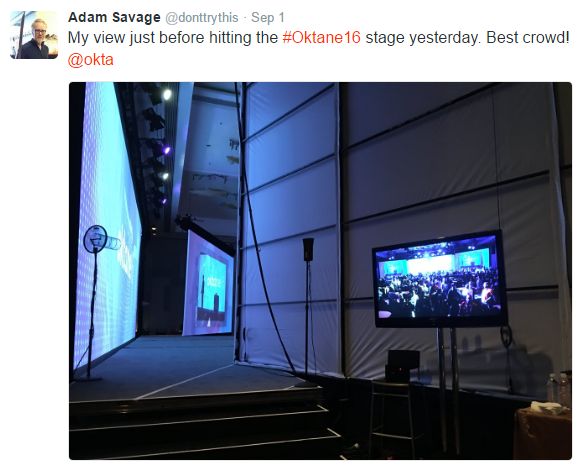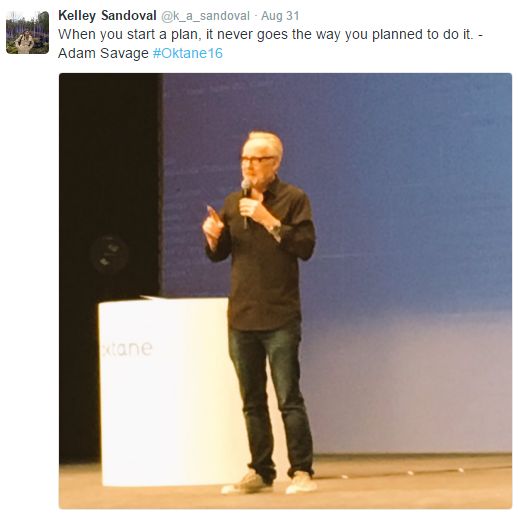 We also took some time over lunch to recognize our customers for their support and innovative use of technology to drive change within their organizations. Our Oktane Award winners were:
Atlas Award: Mervyn Lally, Experian
Believer Award: Rick Pollak, Gogo
Builder Award: Matt Rosenberg, MGM Resorts
Evangelist Award: Phil Ibarrola, Thoughtworks
Innovator Award: Elias Oxendine, Brown-Forman and Kenn Bryant, Pitney Bowes
IT Pioneer: Aaron Zander, Massdrop and Chris Dodds and Jarin Dyktra, 77 Energy
Lightning Award: Chris Doty, Ecolab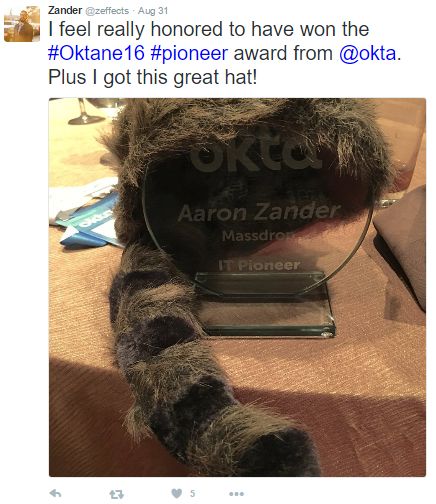 In addition to our headliners and Oktane Awards, Oktane16 was jam-packed with fun activities like making personalized Oktane T-shirts and coffee mugs, subtle signs of encouragement for attendees in unexpected places, and fascinating breakout sessions on business leadership, organization and our customers' unique uses of Okta's technology.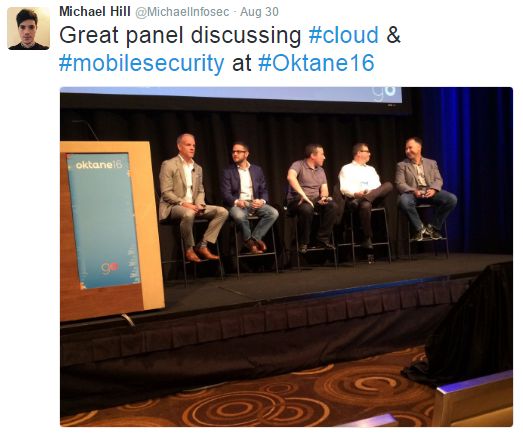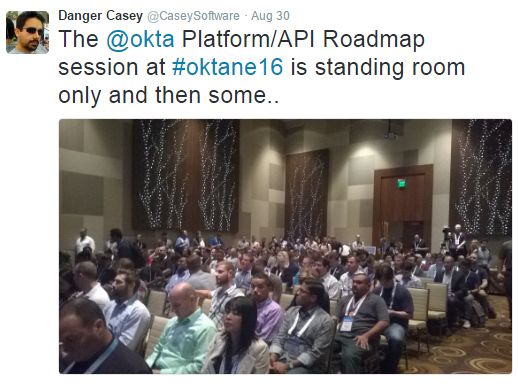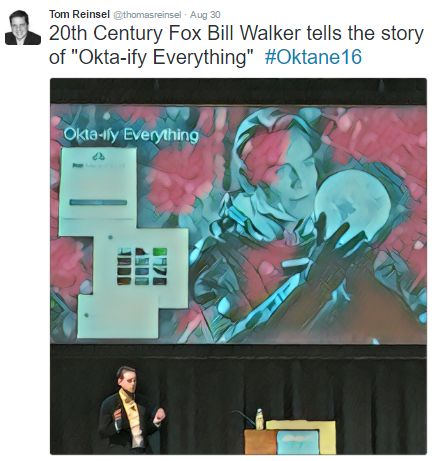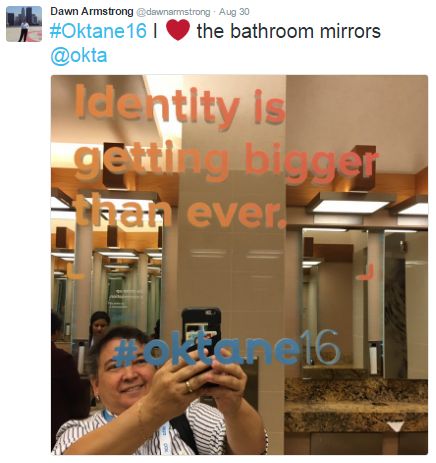 We can't wait for Oktane17! Until next time, we'll see you on Twitter.