Directories and Systems of Record
Sync to save time, keep data consistent, and avoid confusion.
The Challenge

An explosion of cloud apps makes user onboarding and offboarding more complicated than ever.

This problem only grows with your business, resulting in a burden for IT and loss of productivity for your users.

Former users may retain access to business accounts, creating a security risk.
The Solution
Okta allows you to securely combine all your existing directories. When you update once, Okta makes the change consistent across all systems. From day one access to new employees, to seamless access during internal transitions, and timely offboarding to ensure secure access for the right people at the right time.
Provide day one access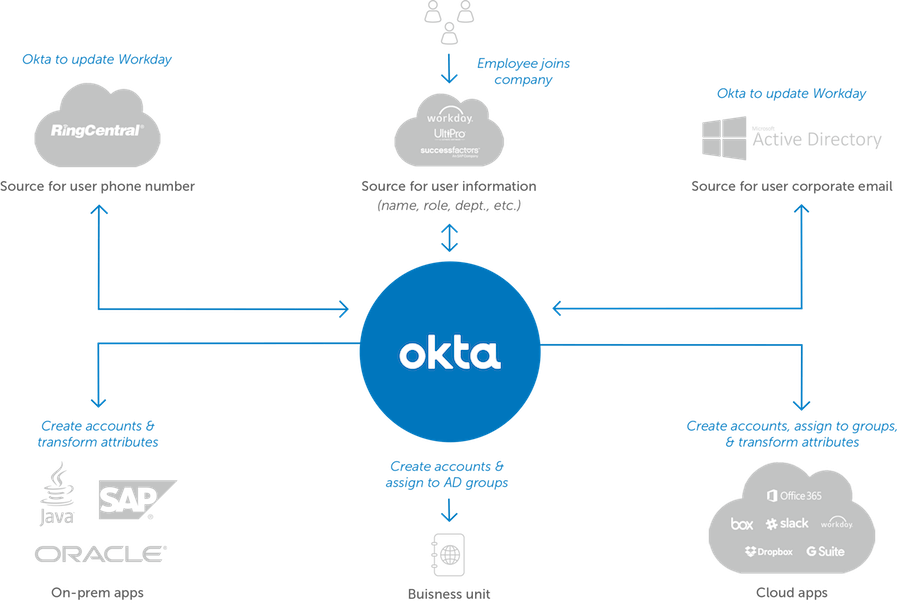 Get users all the resources they need to do their job right away. Automate account management and speed up onboarding.
Reduce unnecessary communication. Send access decisions directly to business app owners and cut down on confusing email threads.
Streamline assignments of apps and entitlements. Choose who gets access to what based on attributes like title, geography, or department.
Keep all systems in sync with internal transitions
Keep data consistent everywhere. Sync attributes between different sources of truth and downstream app profiles.
Get full visibility into who has access to what with real-time security and audit reporting.
Assign and remove access in minutes when an employee changes role, department, or any other attribute.
Stay secure with easy, comprehensive user offboarding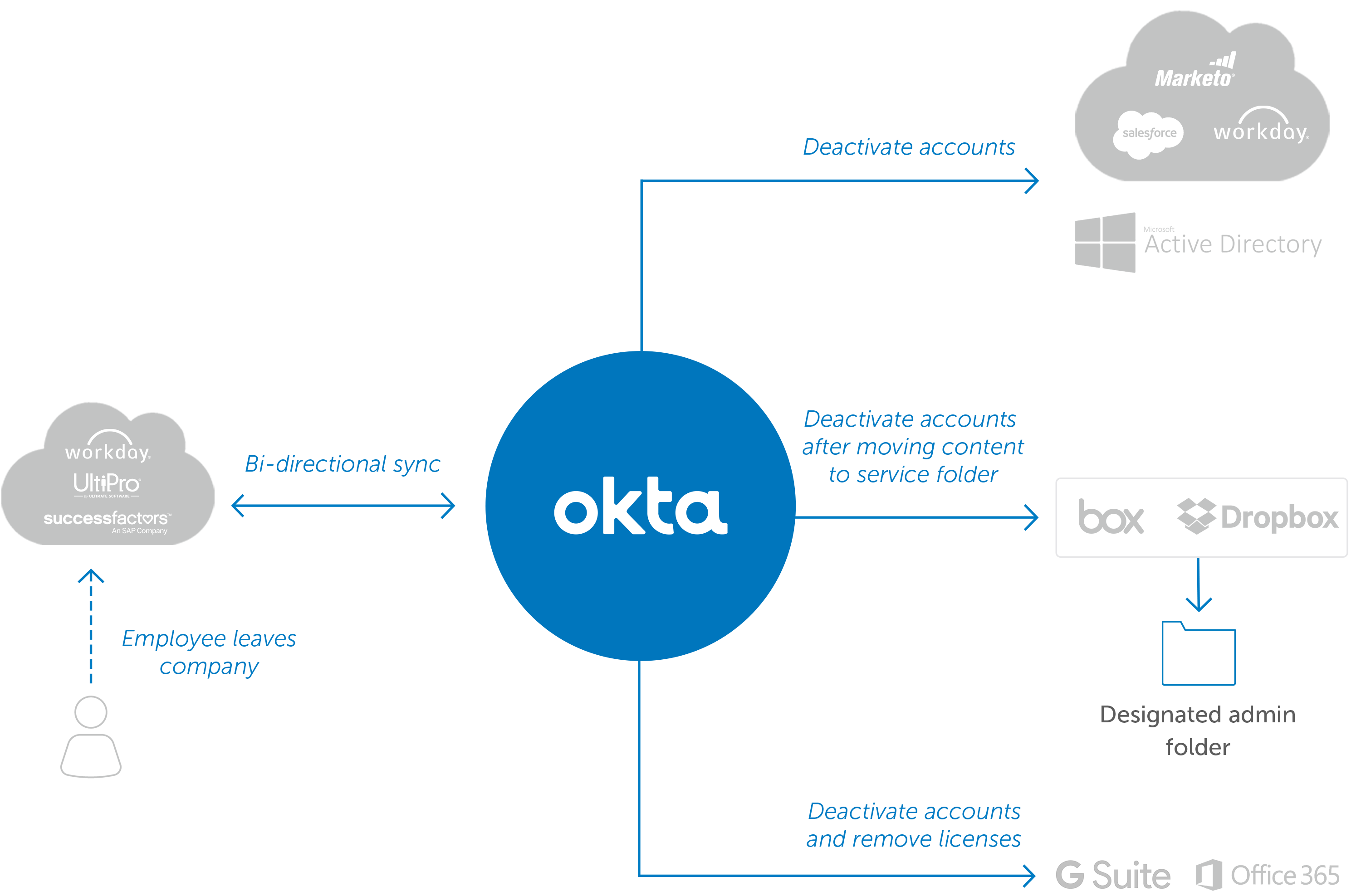 Easily remove access. Immediately deactivate accounts upon HR termination.
Know who can access what at all times with out of the box real time security reporting.
Keep access to all your data with workflows for offboarding from content applications like Box or Dropbox.