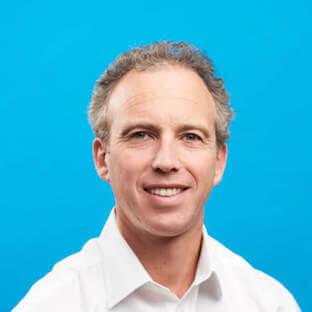 Frederic Kerrest
Executive Vice Chairman, COO & Co-Founder
Frederic Kerrest is the Executive Vice Chairman, Chief Operating Officer, and Co-Founder of Okta. He is responsible for Okta's day-to-day operations, working with employees, partners, and customers to deliver on the company's vision of enabling any organization to use any technology. As a key member of management, Frederic helps set corporate priorities to drive success for the company and its customers. He oversees corporate strategy, corporate development, strategic partnerships, and Okta's social impact arm, Okta for Good.
Prior to Okta, Frederic worked in sales and business development at Salesforce.com, and in venture capital at Hummer Winblad Venture Partners.
Frederic is the author of Zero to IPO, a guide to building startups based on his own experiences and those of some of the world's most successful and recognizable entrepreneurs. The book was an outgrowth of his award-winning podcast of the same name, which features Silicon Valley founders, investors, and entrepreneurs sharing insights from their experiences building businesses. He serves on the Martin Trust Center for MIT Entrepreneurship Executive Advisory Board and advises early stage software companies. Frederic is also the Chairman and Co-Founder of System1 Biosciences, a neurotherapeutics company.
Frederic earned a B.S. in computer science from Stanford University, and an M.B.A. in Entrepreneurship & Innovation from the MIT Sloan School of Management, where he was the 2008 MIT Patrick J. McGovern, Jr. Entrepreneurship Award recipient.