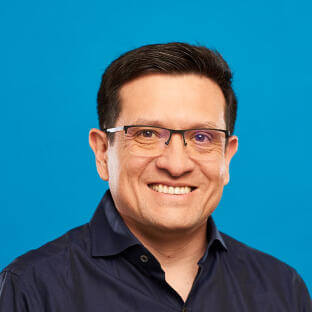 Charles Race
President, Worldwide Field Operations
Hector Aguilar is the President of Technology at Okta. As President, Hector is responsible for running engineering and technology for Okta, developing strategic planning for the direction of product development activities and managing the engineering team.
Prior to Okta, Hector served in a variety of roles at ArcSight since its inception, driving technology development as the CTO and Vice President of Software Development for the company during its successful IPO in 2008 and after its acquisition by Hewlett Packard. Hector also has experience in software engineering and management at Impresse, ICA, Grupo Televisa and Ericsson, bringing over eighteen years of networking, security and software development experience to Okta.
Hector earned his bachelor's degree in electronic systems engineering as well as his master's degree in computer science from the Instituto Tecnológico y de Estudios Superiores de Monterrey. Hector also enjoys running and taking bike rides with his family.