Integrate Apps
Okta creates a seamless experience across your apps and portals
If your organization lacks a consistent app-development strategy, or you've inherited apps through M&A, chances are your customer experience is disorganized and difficult to navigate. Okta unifies your in-cloud and on-premise apps into a single cohesive identity system, reducing operational costs while increasing customer engagement.
Leading organizations trust Okta to provide a seamless login experience for their customers
MGM Resorts has extend Okta to its loyalty program, M life—bringing stronger, simpler security to millions of patrons around the world.

Albertsons uses Okta to give their shoppers a seamless customer experience whether they were shopping in-store, online, or somewhere in-between.

Advent uses Okta to enhance security while providing seamless access to help Advent clients, partners, and employees connect with the content and people.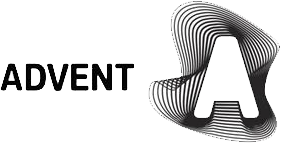 Okta products to connect your apps into a unified identity experience
Authentication
Customers get frustrated when they're faced with too many methods of access, and they're forced to register again and again. Poor customer experience leads to significant helpdesk costs and abandonment. Okta Authentication eliminates this credential sprawl by providing a single global ID, so customers can access all their apps with a consistent look and feel. Reducing password resets slashes your support costs and improves end-user experience, leading to greater customer loyalty.
Frictionless login: Simplify sign-in with a secure, seamless experience that will delight your end-users. Social login and generic OIDC support
Customizable user experience: Easily embed authentication using our pre-built sign-in widget, or customize the experience to match your brand.
Centralized administration: Centralize access management company-wide and give your security team more control.
B2B Integration
Managing access for B2B users whose profiles live in an outside directory or identity provider can be difficult. A poor experience results in low adoption and potentially lower revenue.
Okta B2B Integration products allow you to integrate with existing directories and IDPs so that B2B end-users can use their primary corporate credentials, resulting in a smoother experience.
IT costs go down as management of the B2B end-user lifecycle is delegated to the outside business.
Inbound federation - Easily connect with partners that have their own IDP or access management deployment; federate using SAML or OIDC.
Directory integration - Connect your customer's LDAP or Active Directory; synchronize user accounts to Okta Universal Directory.
Flex brought on Okta to provide a unified identity platform—securing the supply chain and connecting employees and applications. Learn more about how they are building the foundation for a smart, connected world together.
Access Gateway
When applications are built on different tech stacks and identity implementations, it's difficult and costly to bring them together. Dev resources required to build portal experiences and ongoing IT TCO are high. There are also M&A risks to integration timelines and deal value. Okta Access Gateway lets you build a single customer identity that connects to on-prem apps, providing a central location to manage all your apps, on-prem and cloud. This means fewer portal deployment resources, lower maintenance costs and faster M&A time-to-value.
Consistent user experience and administration for both on-prem and cloud apps
Deliver a consistent and satisfying access experience and centralize access control for all of your customer's applications—from web to mobile and cloud to ground.
Integrate customer apps quickly, without changing code
Streamline app onboarding with native integrations and support for on-premise patterns.
Shrink your identity infrastructure
Reduce costs and operational burden from legacy SSO stacks.
Integrations
Okta has the broadest set of pre-built application integrations in the industry. Leverage Okta's existing integrations with cloud and on-premises systems to add SSO and automated provisioning in a few easy steps.