Modernize Enterprise IT
Enhance agility and drive growth.
Related Products
Single Sign-On | Lifecycle Management | Access Gateway

The Challenge
Legacy IT can be a massive burden
Key concerns that slow modernizing enterprise IT:

Maintenance often requires immediate attention and runs the risk of breaking integrations and upgrades

Legacy solutions are unable to properly communicate between on-premises, mobile, and the cloud

Employees face different hurdles depending on how they interact with sensitive data
The Solution
Modernize IT for more flexibility and efficiency

Less time in maintenance mode with automatic updates and a simple admin interface
Wide application choices with accelerated deployment and integration time

Save time for customers across web and mobile applications
Decrease Costs and Enhance Efficiency
Reduce the complexity and time it takes to update and with no hardware or on-premise software to maintain.
Your success criteria:
Less time spent "keeping the lights on"
Staff are re-deployed to more strategic tasks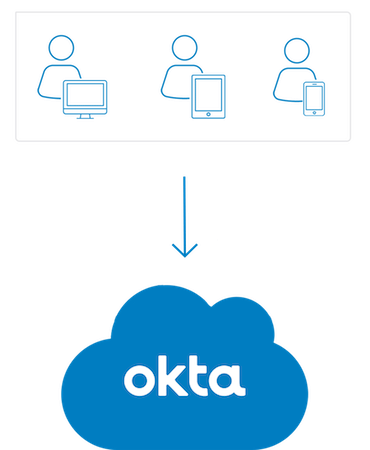 A single solution for Identity as a Service means fewer costs and less complex architecture
No hardware or on-premise software to maintain
High availability deployment means a resilient infrastructure less prone to costly disruption
Easy maintenance and automatic updates
Increased IT Agility
Ensure every user is secure with pre-configured integrations and a directory for on-premises, cloud, and mobile data access. Deploy security measures that follow users wherever they work.
Your success criteria:
Ability to deploy new services quickly
Greater choice in applications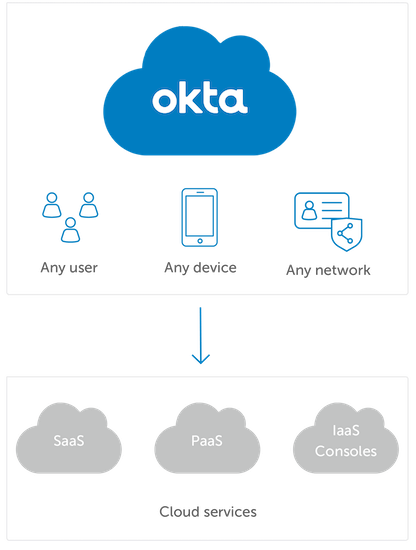 Library of pre-configured integrations means faster changes and updates
Simple integration to a directory makes it easier to maintain a complex environment
Easily integrate with existing and future on-premise, cloud and mobile applications, as well as new services
Integrated multi-factor authentication eases the burden of delivering enhanced security
Additional Business Value
Build a rich experience incorporating APIs and SDKs for web and mobile applications with rapid deploy times.
Your success criteria:
Richer experience for customers
Faster time to deployment for new customer features
Deploy web and mobile applications quickly to provide enhanced customer value
Programmatically federate with partners, or utilize self-service registration for contractors, partners, and customers to build stickier experiences
Easy integration using Okta's broad developer platform
Faster change management lets business respond to needs in near real-time
Modernizing IT helped Experian transition from credit bureau to customer-driven data services company 
Okta freed Experian from fragmented legacy infrastructure that was too costly to extend to new internal and external experiences.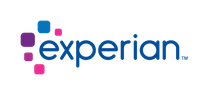 6 disparate IAM systems
replaced by one cloud service across IAM for both internal and external users