Okta Insights
The power of data to drive positive security outcomes
Okta Insights leverages data from the Okta customer network, admins, and end-users to protect you from identity attacks.
ThreatInsight
ThreatInsight uses attack data from across our network to identify and block malicious login attempts. Okta ThreatInsight helps to protect against automated bots that attempt credential stuffing and many more attack types.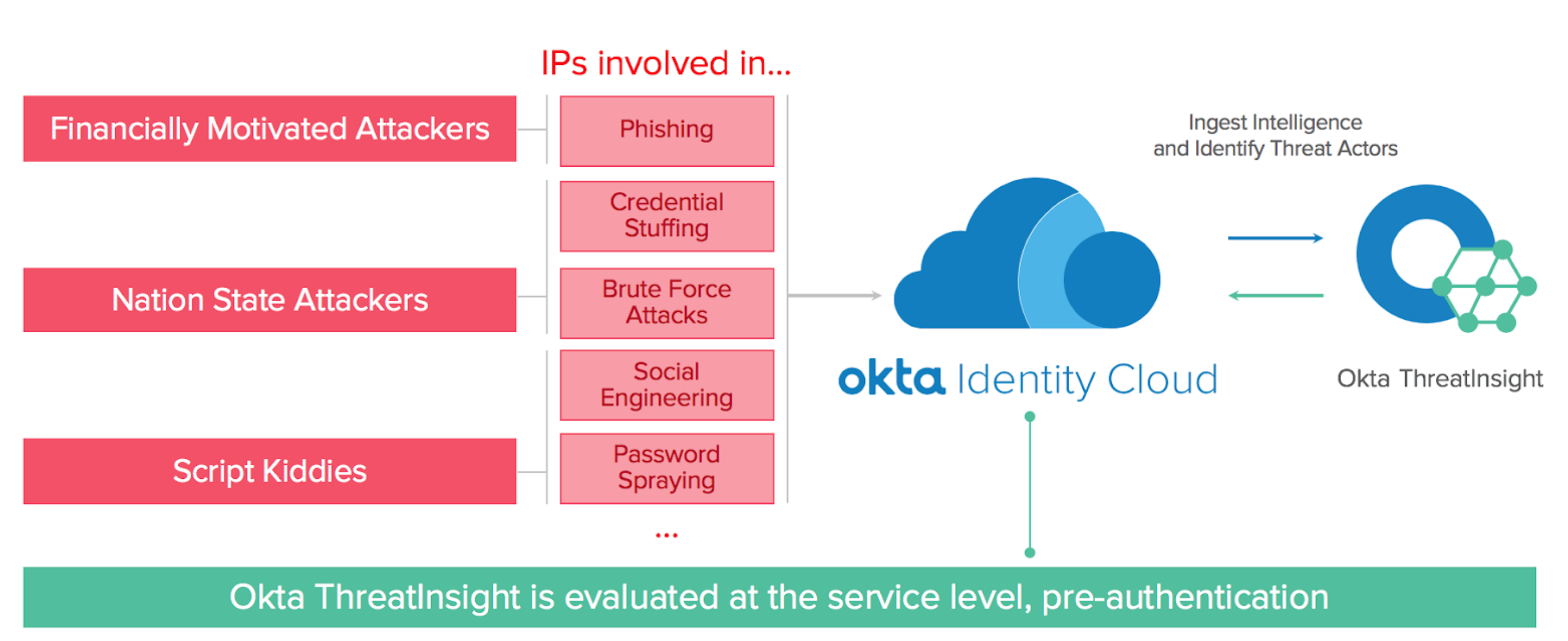 HealthInsight
HealthInsight monitors the configurations of your Okta org and delivers tailored recommendations, based on Okta's best practices, to improve your security posture.