Reduce IT Friction
Eliminate disruptions that prevent employee access to resources.
Related Products
Lifecycle Management | Universal Directory | Single Sign-On | Access Gateway

The Challenge
As every company grows, scaling processes become critical
Key challenges that cause IT friction:

Lack of innovation as new products and services are delayed or fail to gain traction during integration period

IT admins become overwhelmed and slow to respond as on-prem systems outages dominate workload

Risk of breach from error-prone manual processes and lack of visibility into who has access to what
The Solution
Reduce manual work for account management
Foster Innovation
The manual work that has traditionally been required to roll out new applications often leads to delayed project timelines and inability to adopt the best-of-breed cloud apps that end-users need to do their best work. Choose pre-integrated apps and delegate access decisions, freeing up time to work on more strategic projects.
Your success criteria:
Faster integration and deployment of acquired products and services
IT can focus on money-generating initiatives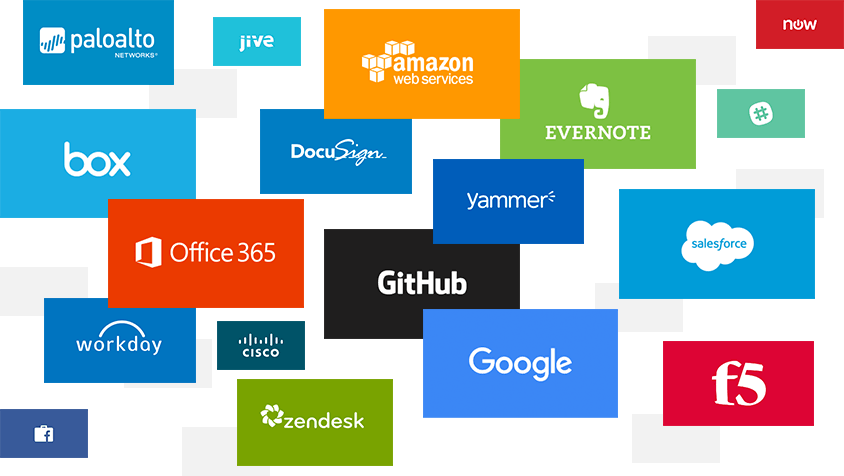 Deploy new apps quickly by leveraging the Okta Integration Network, a catalog of thousands of pre-integrated applications that make it easy to manage authentication and provisioning for all of your users
Securely grant employee access to company data from any device
Increase Agility
As companies grow, there's an increasing number of manual tasks to perform throughout each employee's lifecycle. These tasks take up time and are prone to error, slowing down end user access to accounts and applications. Automate repeatable tasks and create a self-service experience for end users to increase agility.
Improve Availability
As employees, partners, and contractors join, move, or leave the company, keeping everything in sync becomes a tedious ongoing task with multiple stakeholders involved. If every user has multiple profiles in multiple apps and directories, it can be challenging to manage user attributes and resolve issues when they arise. Remove complexity by managing all users from a central directory.
Your success criteria:
Employee productivity from day one
Automate user information synchronization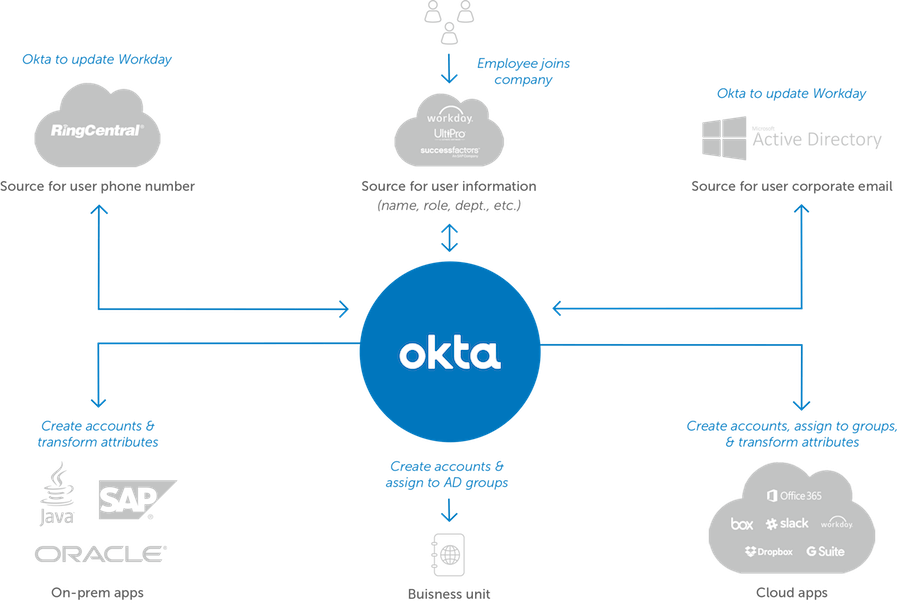 Decrease Cost
Not knowing who has access to what can prevent cutting access to accounts after an employee has left the company and create security blindspots. This can lead to paying for more accounts than needed or, even worse, a costly data breach. Easily manage identity governance with entitlement reporting and comprehensive data in a user-friendly dashboard.
Your success criteria:
Audit reporting and rogue account detection
Automated deactivation of company accounts and blocked access from all devices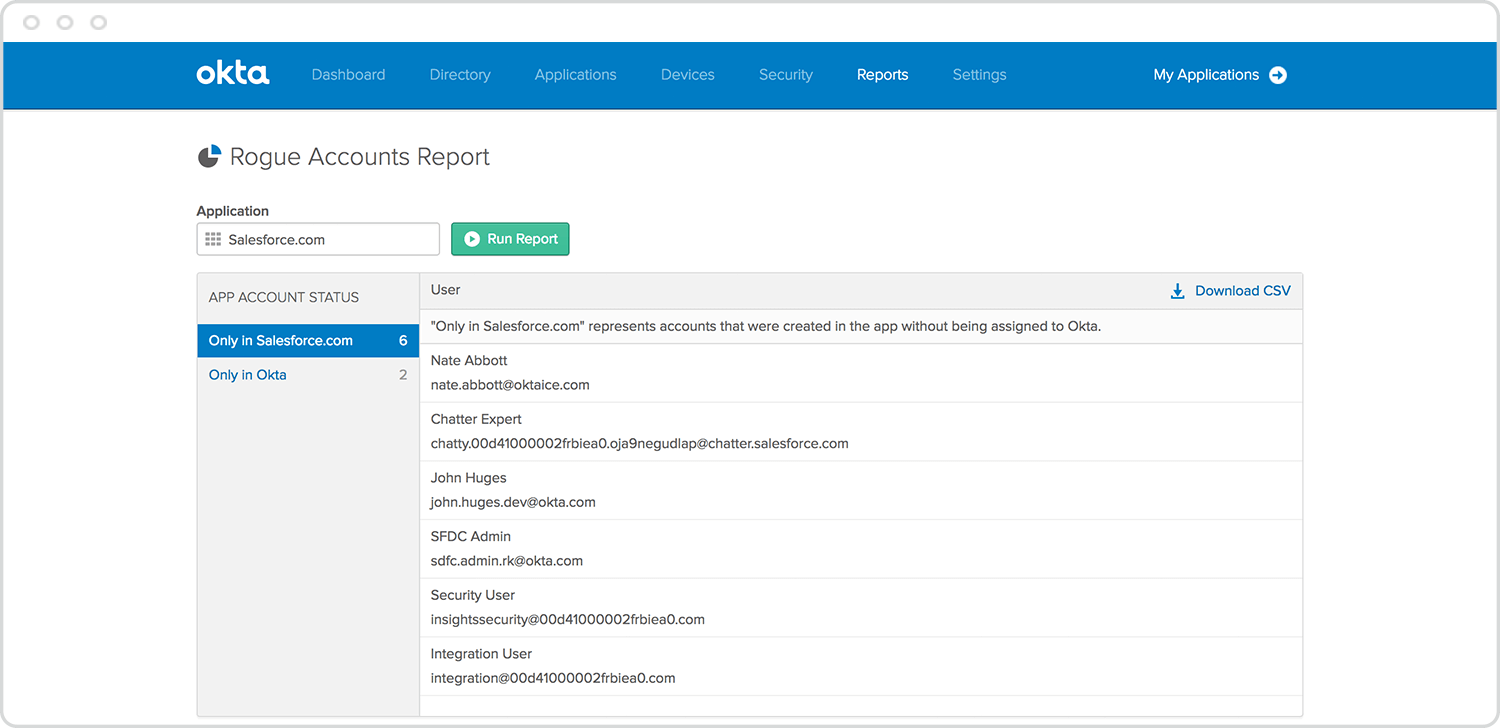 Out-of-the box, real-time security and audit reporting
Immediate deactivation of accounts when HR terminates an employee
Lower cost of operations by improving IT efficiency
Vivint Solar regained productivity and enhanced security with uninterrupted coverage
With 20 applications connected to Okta, Vivint Solar has seen a 95% reduction in password reset requests and a 100% improvement in connector maintenance. Now all AD accounts are automatically created, saving over 150 hours of manual work.
$500K+
in productivity savings by reducing time synchronizing HR and IT systems