Okta is great for Microsoft technologies
Okta is an innovator and leader of the cloud identity access management space. It's the first choice of thousands of customers adopting cloud applications to enable rapid and cost-effective deployments. We're focused on solving identity and access management for our customers with a turn-key and user-centric solution.
Okta's identity architecture not only bridges existing or legacy infrastructure into the future, it also enables customer choice beyond Microsoft technologies. This includes cloud applications, workflow orchestration, network security, application delivery, analytics, cloud application security brokers (CASB), API management, and infrastructure as a service (IaaS).
Why customers choose Okta for Microsoft technologies
Okta offers broad integration for most Microsoft products
Office 365
Deploy 6X Faster with Okta
Office 365 continues to be the most popular application deployed using Okta for identity. That's because Okta shortens the deployments of Office 365 from over six months to under four weeks for tens of thousands of users. Okta also offers unique functionality for automation and user experience that leads to long term operational cost savings.

Office 365
20,500 Adobe employees are using Okta for SSO into 300 enterprise apps, including Office 365. The company decided to deploy Microsoft Office 365 to all its employees—moving email, calendaring, and Sharepoint tools to the cloud. After reviewing their options and Okta's record in the industry, Adobe IT decided to sunset the internal single-sign-on system and deploy Office 365 with Okta authentication.
Active Directory + AD FS
Okta enables access to any app using AD credentials
Organizations using Active Directory typically manage thousands of user identities. An acquisition brings in new systems and domains that need to be consolidated and connected to company resources. Okta makes it very simple to manage complex Active Directory environments to provide access to cloud and on-premises applications.
Windows 10
Okta enables easy integration to Windows 10 new features
Customers that have standardized on Windows 10, can still use Okta to manage identity. Okta supports Microsoft's modern browser, authentication methods, and provides efficient single sign-on and device management for all your Windows 10 ecosystem. Most organizations have to support a multitude of devices both corporate issued and user owned. Okta offers a future-proof, vendor-neutral identity architecture.
Okta also enables Windows 10 desktop single sign-on using Integrated Windows Authentication (IWA). You can find Okta apps for Windows 10 in the Microsoft Store for Business, too.

Windows 10
Envision Healthcare protects 8,000 users with Okta Adaptive Multi-factor authentication.
"Healthcare companies looking for two-factor authentication, the ability to manage their identities well, and capabilities to federate with other hospitals—as well as a universal directory—should seriously look at Okta." — Mark Hagan, Chief Information Officer, Envision Healthcare
Azure Active Directory
Okta enables single sign-on for hybrid deployments with Azure AD
Customers using Azure cloud applications like O365 are provisioned by default in Azure AD. For synchronizing user accounts from on-premises AD into Azure AD there are several serious trade-offs around on-premises footprint, availability and security.
Okta has an agentless custom integration with Azure Active Directory that allows Okta to do the lifecycle management of users. 

Azure Active Directory
"[Okta] is one of the things that I can put in my toolkit to say, 'Hey, we're gonna move faster because we have this identity component nailed." — Scott Howitt, CISO, MGM Resorts International
Microsoft On-Premises SharePoint Servers
Customers want to protect their investments in Microsoft SharePoint Server. Okta provides a broad set of functionality to address the user management, single sign-on and federation needs of the on-premises SharePoint servers.
Okta integration improves collaboration between customers and partners, or internal users from multiple divisions. Users in both on-premises and cloud directories can log in through Okta to access a single on-premises SharePoint deployment.

Microsoft On-Premises Sharepoint Servers
Acxiom employees no longer get locked out of applications, and can access their work from wherever they are.
"Okta has also made IT much more efficient. Identity has been virtualized into one platform and we can track it better, making the onboarding and termination processes much easier." — Pablo Valarezo, IAM Program Manager, Acxiom
Microsoft Intune Mobile App Management
Okta enables the choice of device management solutions
A number of customers are moving to a device trust model to handle the proliferation of devices per user and the diversity of user owned and corporate owned devices. Some customers still rely on device management solutions like Intune. Okta integrates with MDM providers like Intune, MobileIron, and Airwatch.
Okta's device trust model requires devices to meet a number of contextual conditions — such as IP address, location, user group, and enrollment in a mobile device management solution — before they can access cloud services. Okta will check if the device is managed. It will approve access for Windows devices that are joined to on-premises AD, and require Mac and iOS devices to be enrolled in Intune or another MDM solution.

Microsoft Intune Mobile App Management
With a lean IT team, and a tight timeline to deploy a new mobile security solution, Del Monte Foods turned to Okta Mobility Management to secure mobile devices and streamline the onboarding process for new users.
Dynamics
Okta simplifies access to Dynamics
Microsoft Dynamics is a line of enterprise resource planning (ERP) and customer relationship management (CRM) software applications that run on the Office 365 platform.
Okta's agentless custom integration with Office 365 enables access to Dynamics applications with no requirements to set up and manage physical infrastructure, or change firewall settings.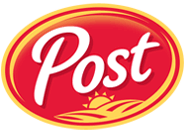 Dynamics
Post Holdings infrastructure solutions architect Larry Woods worked with the team at Okta to deploy Office 365 across nearly 4,000 users – a process that would traditionally take about eight months – within six weeks.

Cloud Application Security
Maximize the benefits of Cloud App Security with Okta
Many of our customers use cloud application security broker (CASB) solutions like Microsoft Cloud App Security to protect data on corporate-owned applications, enforce data loss prevention policies, and detect and alert on security incidents.
Combining a CASB with identity and access management delivers unprecedented insight and control into on-premises and cloud environments, and helps security teams combat complex cyber threats.
Okta's API-driven identity platform enables two-way communication with Cloud App Security to help monitor and secure SaaS applications. Okta collects information on users, their devices, and location to manage access and monitor activity in cloud applications.

Cloud Application Security
Experian delivers data services through new applications and APIs, and chose Okta as the identity layer to power it all.
"Now I have the ability to manage APIs in the same way that I manage devices, users, and applications, and how we give access to those applications." — Mervyn Lally, EVP of Global Product Development, Experian
Microsoft Azure Information Protection
Azure Information Protection is a content classification solution that enables an administrator or end users to classify, label, and protect documents and emails. Using Okta as the identity provider provides role-based access control to Azure Information Protection and thousands of SaaS apps in the Okta Integration Network.
Since this is a cloud-based service that requires user authentication into Azure Active Directory, Okta will speed up deployment of this service through its rapid provisioning of users into Azure AD. Environments with user identities stored in LDAP and Okta Universal Directory can use Okta to provision user identities from those directories into Azure Active Directory.
Okta's role and license management capabilities can define an administrator in the Azure AD tenant.  Administrators can create templates and data classification labels in the Azure portal, enforce template policies based on the content of the document or email, and create secure mail flow policies in Office 365. Templates with Azure Information Protection policies can be shared across all users in an Okta-connected Azure Active Directory tenant.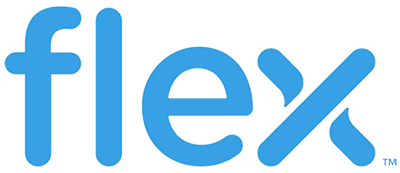 Microsoft Azure Information Protection
Flex relies on Okta to provide a unified identity platform to secure the supply chain and manage employee access to applications.
"Okta plays a role in all three of my initiatives: Cyber security, business productivity, and best of breed. It fits all three, so it's a perfect match." — Gus Shahin, CIO, Flex