Collaborate with Partners
Shorten time to productivity when integrating with partner infrastructure.
Related Products
Lifecycle Management | Multi-factor Authentication

The Challenge
Poor identity management propagates security vulnerabilities
Key constraints that slow partner collaboration:

Speed of integration limited by architecture and application access

Time and effort required for integration and access to necessary resources

Protecting confidential data while maintaining visibility of access to shared resources

Sustaining productivity and loyalty as a new experience is introduced
The Solution
Digitization and automation fuel business growth
Faster Partner Integrations
Infrastructure that's designed for flexibility, maintaining a rapid response no matter how many applications or how deep your integration goes.
Your success criteria:
Faster partner onboarding value
Ability to be agnostic to applications partner already uses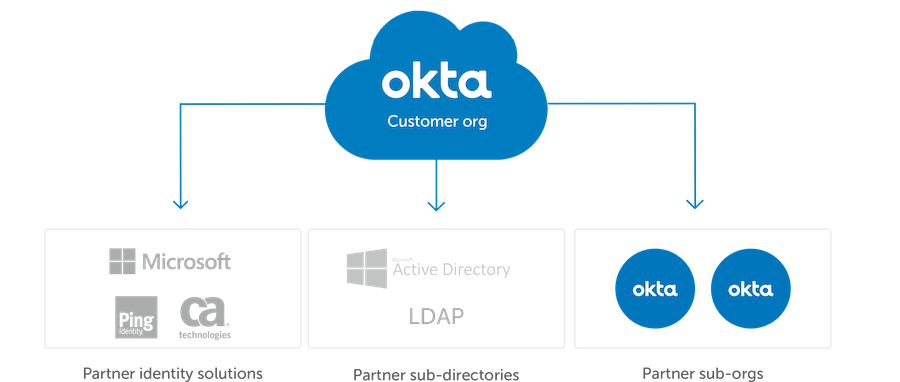 Automated Partner Lifecycle Management
Profile automation that starts at registration, offering self-serve password recovery with immediate responses.
Your success criteria:
Streamlined self-service registration and recovery
Automated onboarding and change management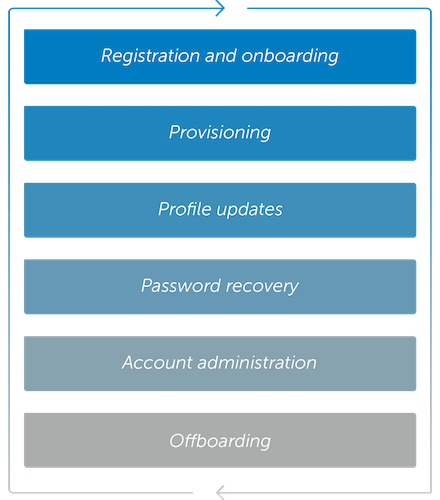 Enable Partners to access multiple resources which could be in the cloud or on-premises
Centralize lifecycle management and SSO for each resource
As employees within the partner organization are added or removed, automated real-time access management helps avoid any lingering access rights
Tighter Security
Maintain total control of factors, identity, applications, and resources with insight into your access risk.
Your success criteria:
Principle of least privilege access
Real-time visibility into access risk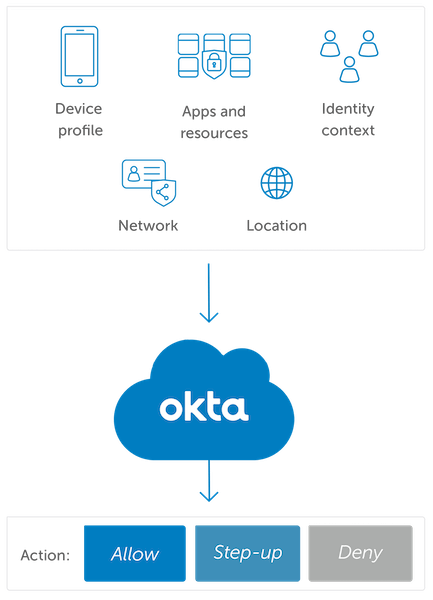 Policies to determine step-up
Choice of factors
Integrates with any existing MFA infrastructure
Automated partner employee lifecycle management results in no lingering access issues
Real-time reporting on user-based or app-based access
Partner Experience
Optimize end-user experience by selecting from custom developed, personalized, or out-of-the-box partner portal view.
Growing business through digitized partner collaboration
Okta helps Flex connect the 10 applications in its supplier portal, automate thousands of supplier onboarding and off-boarding, and gain control and visibility into their supplier network around the world.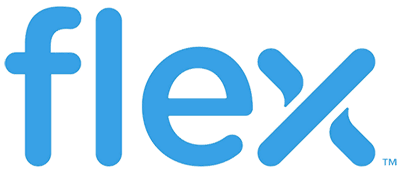 More than 100
factories connected to the supply chain, customers and company